Android 7.0 Nougat brings more sweetness and security to work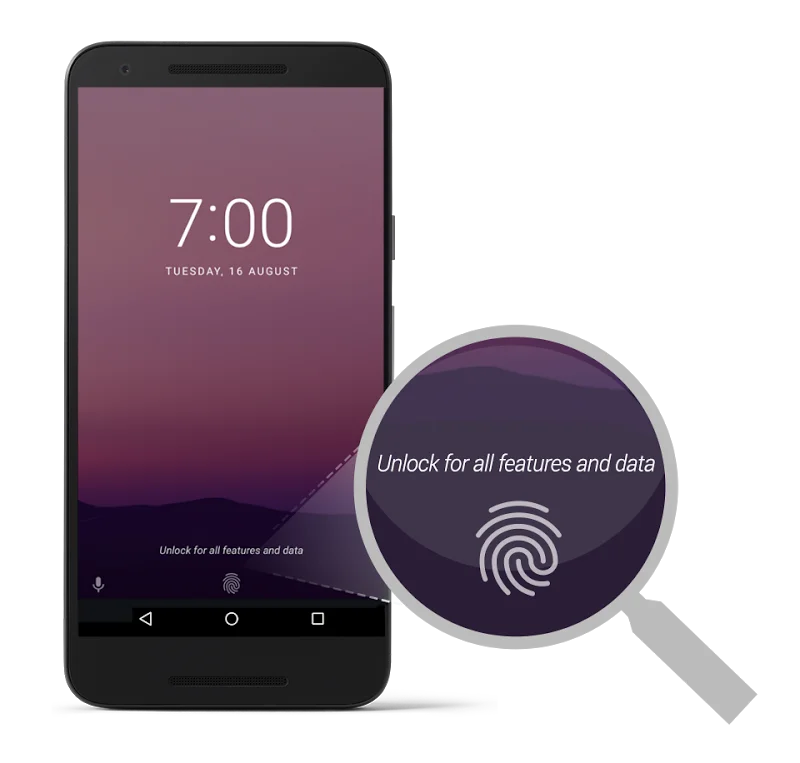 Android 7.0 is officially here
 with plenty of Nougat goodness. Following five developer previews since March, Nougat improves on prior versions of Android with strengthened security features, improved management capabilities and increased user control that can boost productivity for your employees.
Security that doesn't get in the way of getting things done
With the release of Nougat, Android's security features can now be applied to work apps instead of the device itself, making it easier to use an Android phone or tablet while still maintaining a secure device. This also saves on the time and hassle of continuously entering lengthy, complex passcodes to access devices.
With Android Nougat, if your company uses VPN, your work network traffic data is better protected from the time a device boots up, thanks to the new always on VPN feature. Data won't be traveling from a work phone or tablet over unsecured connections with this function, and there's nothing that your employees have to do to enable this extra security feature if your VPN client supports it.
An improved work experience
In addition to new security features, Android Nougat brings a number of features that your workforce will appreciate. The ability to open and resize two Android apps on the same screen gives employees more information to make smarter business decisions while multitasking. And they don't have to leave an app to communicate, thanks to Direct Reply, which lets them respond to notifications without ever leaving the app they're working in.
It's easier to collaborate with team members too. Searching for work contacts can be done in both the personal dialer and messenger app. Plus employees have access to corporate directory contacts for incoming calls.
Devices can run longer on a single charge with Android Nougat too as we've built on the Doze battery optimizations introduced in Android Marshmallow. Along with more power efficiency on mobile devices from Doze, the Data Saver function lets employees monitor and limit data use in apps to minimize mobile broadband charges.
And since we can't work all the time, your employees can improve their work-life balance with the new work mode setting in Android Nougat. For devices with a work profile, turning off work mode allows the phone or tablet to be used for personal apps without work interruptions during down time.
Easier, more transparent device management
With Android Nougat, we're expanding and simplifying device management for the workplace:
IT Admins can suspend access to apps that aren't compliant with work policies
QR code provisioning helps deploy managed devices faster and easier
Device policy and support messages in settings can be customized so employees better understand them
To learn more about these and many other strengthened security features available in Android Nougat, check out our informational page on 
what's new in Android N
 for work and tune in to the 
recording of our latest Hangout on Air
 covering the latest Android improvements for businesses, both large and small.