Banks find that investing in Android pays off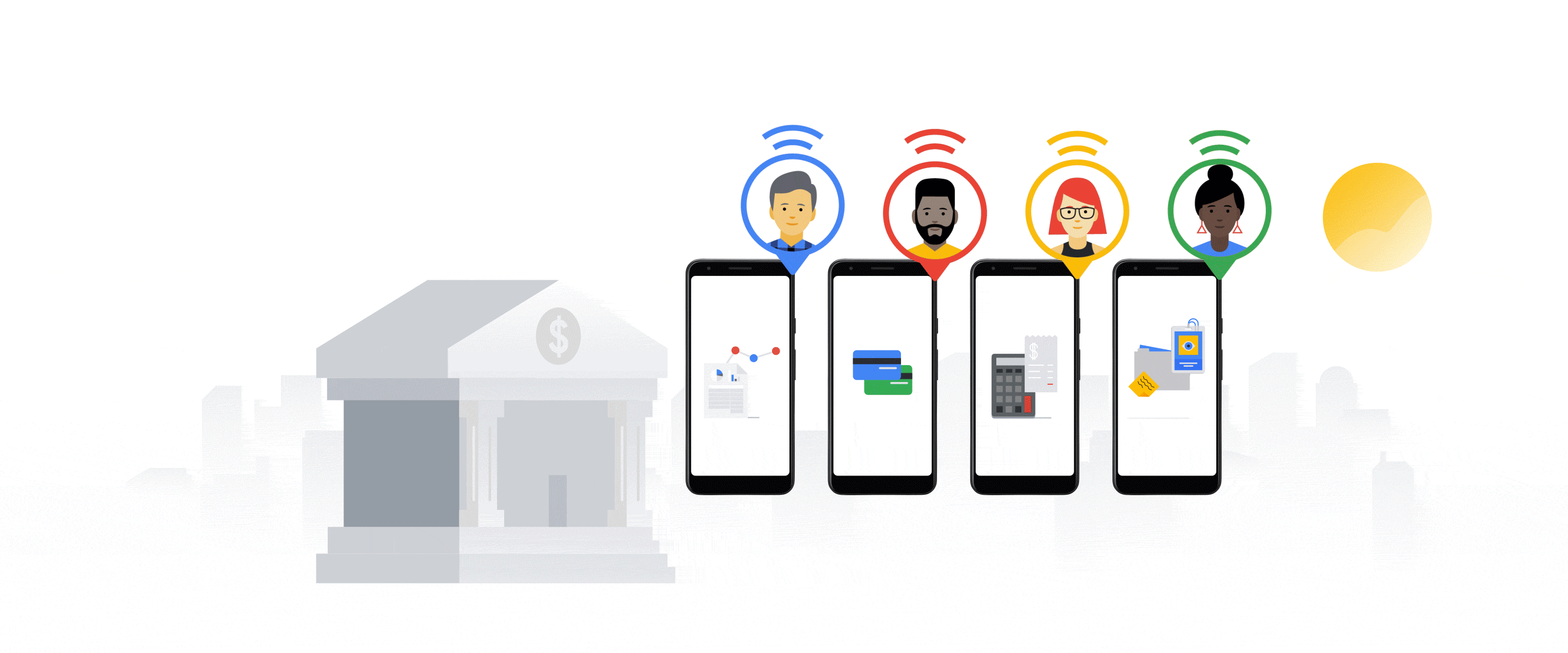 Banks around the world have been turning to Android to help them with a mobile-first approach for their organizations, backed by multi-layered security and privacy protections. Many banks and financial institutions are now deploying or trialling Android Enterprise solutions, which provide choice via a range of fully-managed devices as well as enabling BYOD programs.
Enhancing productivity with flexible, personal solutions
With Android, financial teams can adopt efficient working environments, both internally and externally as they work to deliver enhanced customer experiences. Ben Groeneveld, Director of Enterprise Mobility, Chat and Collaboration at the Standard Chartered Bank, explains how Android has helped employees work more productively by securely accessing corporate information on their mobile devices: "Android has enabled us to scale our mobility strategy so that employees can use their own devices knowing their privacy is protected, thanks to the Android work profile. We're able to rely on platform-level native security that meets regulatory obligations, and our colleagues can work more flexibly, knowing that their personal apps and data have been kept separate and private."
Yorkshire Building Society (YBS) is the third largest building society (similar to a credit union) in the U.K., and has created a flexible work environment for employees with Android. YBS initially deployed Android-powered kiosk devices to the larger retail branches and customer-facing mortgage brokers, but expanded its deployment to a set of standardized handsets that extended services beyond email and calendar to intranet access and third-party corporate applications. Andrew Ellison, YBS IT Desktop End User Computing Delivery Manager, says a secure and stable digital environment was critical, with Android Enterprise providing the perfect mix of device management and delivering secure corporate applications and services to teams while giving them a personal experience: "The robust, secure, and flexible management offered by Android was a key differentiator, as it means we've been able to give people the tools to work more flexibly, helping us achieve efficiencies with a flexible working policy."
Delivering on industry security requirements
Android's multi-layered security protections, validated by Gartner, gives banks the information they need to deploy Android across their organization. CaixaBank, the number one retail bank in Spain, has deployed over 22,000 Android devices to its employees as part of its plan to put technology at the service of employees and customers. According to Pere Nebot, Chief Information Officer at the bank, "Android helps our employees offer the best customer experience while complying with the highest security requirements established in the banking industry. The deployment is adding additional productivity capabilities and functionalities to our workforce, allowing our employees to offer a full range of services from any location."
Companies in tightly-regulated sectors like banking set an incredibly high bar for any technology solution or platform they deploy. With the Android Enterprise Recommended program, banks can select devices that meet these elevated enterprise requirements. For HSBC, the program provides a guide for its mobility strategy. John Burton, Head of Product Management for Client Services, says, "We're only going to consider supporting Android Enterprise Recommended devices within our ecosystem. For us, that means we can set a baseline for the manageability of the device, the way it's enrolled, level of security patching it gets and the consistency of the device."
Android offers layered security defenses and a breadth of device solutions that meet the rigorous needs of financial service institutions. Employee-friendly options like the work profile and the device curation of Android Enterprise Recommended ease the burden on IT departments when it comes to management and device testing.
For guidance on getting started with Android, discover how the Android Enterprise Recommended program can help your organization find the right devices and services, validated for the elevated needs of enterprise use.