How we're blocking malware on Android Enterprise devices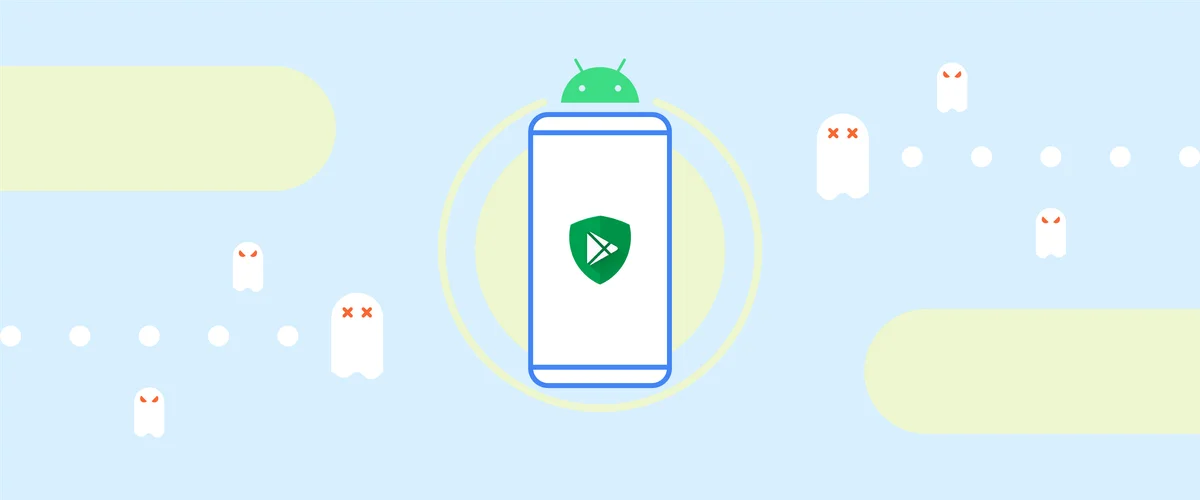 October is the time when ghosts do their best haunting. Yet there are other unwelcome guests who cause havoc year-round, trying to sneak into your company phone and make real-world mischief.
Malware and other threats are always on the mind of mobile security professionals, which is why the issue gets special attention every October for Cybersecurity Awareness Month. While malware is something to guard against for all smartphone users, enterprises must be especially mindful of protecting sensitive corporate data.
It's why Android ships with strong protections enabled through Google security services, with anti-phishing features coming from Google Safe Browsing and anti-malware features like Google Play Protect continuously monitoring for malware and removing any if discovered. With so much work taking place on mobile devices, built-in security features are essential.
We are committed to providing transparency into our efforts to reduce Potentially Harmful Application (PHA) rates on devices and in Google Play. Recently, we specifically analyzed Android Enterprise devices to gauge how our enterprise devices fare when they use Google Security Services and Android Enterprise as their sole anti-malware solution. We were pleased to find only .003 percent of devices with any active PHAs. That's less likely than being hit by a comet or asteroid in the United States!
How our security services deliver for enterprises
We've been able to keep the PHA rate on enterprise devices very low by combining built-in malware defense with management APIs so admins have the controls they need to minimize threats to their device fleets. 
Google Play Protect scans over 100 billion apps every day, finding PHAs in real-time, notifying users of potential threats and removing them if necessary. Google Play Protect also works even if the device is offline and users can always perform a manual scan.
With machine learning and human analysis, we work to prevent the spread and impact of malicious apps.
Android Enterprise admins further tighten controls with managed Google Play. By using blocklist and allowlist they can control exactly which apps are allowed on devices, closing another potential opening for malware. 
Admins can take other proactive steps such as forcing devices to install operating system updates and disabling the ability to install applications from unknown sources. EMM partners can leverage our APIs to implement security compliance into their mobility offerings. The SafetyNet Verify Apps API, for example, taps into our malware intelligence to help detect if any malware resides on the device.


The integration of our security services and Android Enterprise management tools give our partners and customers the security they need for today's threats. Last year we also introduced the App Defense Alliance where we partnered with industry leaders to stop bad apps before they reach users' devices. We're pleased to see such positive results from these efforts and tangible evidence of how Android Enterprise management paired with our security services help provide comprehensive device protection.  Learn more about Android Enterprise security and how to take advantage of these essential security services.