Android Enterprise helps Brink's protect data and improve IT support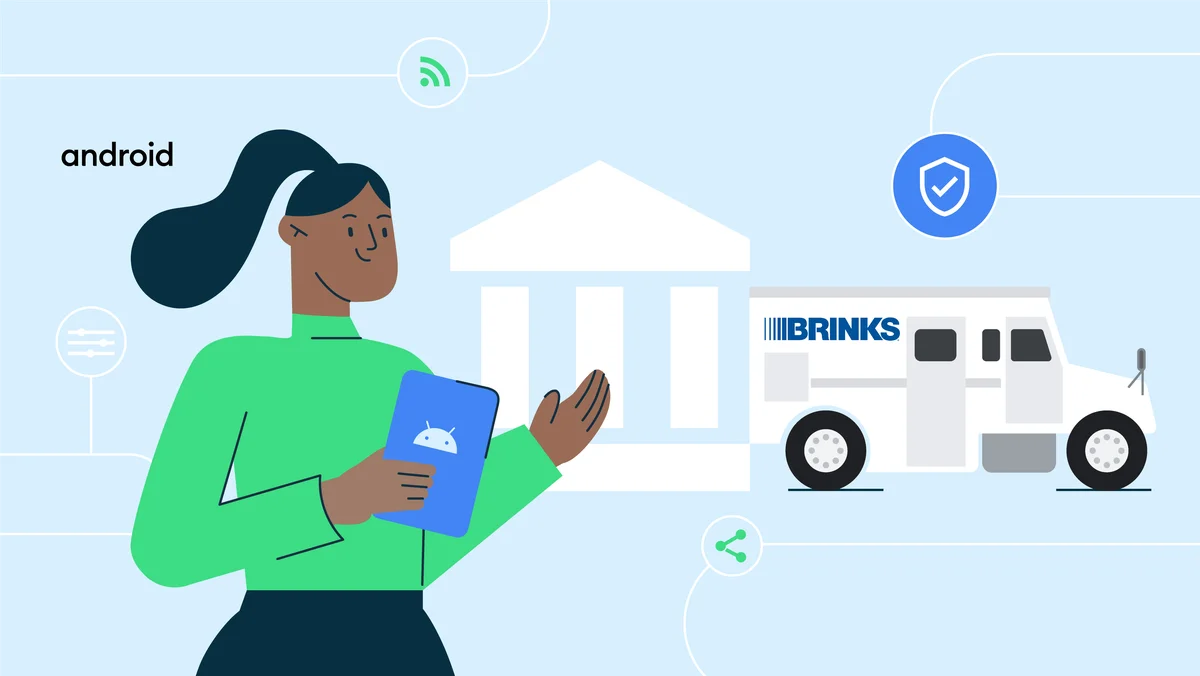 Editor's note: Today's post is by Carlos Eduardo Jacinto da Silva, Information Security Manager at Brink's Brazil, the São Paulo-based office. The Brink's Company is a leading global provider of cash and valuables management, digital retail solutions and ATM managed services.
Whether we're physically delivering funds to banks or supporting digital transfers online, safety and security are always top of mind at Brink's. And with our teams more mobile than ever, we needed a new way to manage and protect sensitive data beyond our corporate networks. Android Enterprise, which offers easy management tools and deployment features like zero-touch enrollment, checked all the boxes for our business.
Quick device deployment with zero-touch enrollment
In addition to ATM services, cash management and payment solutions, Brink's transports valuables in the armored trucks you see on streets around the world. Since our drivers rely on their devices to access pickup and delivery directions, ease of use and secure remote access were both high on our list of must-haves.
Urmobo, an Android Enterprise mobility management partner based in Brazil, was already providing important features for our devices like remote access, proxy configuration and customizable kiosk. To complement and even enhance these capabilities, Urmobo suggested adding Android Enterprise as our mobility platform. Using Urmobo's zero-touch configuration and Android Enterprise's zero-touch enrollment, we quickly deployed 300 Android tablets equipped with Chrome browser in Brink's armored trucks. With Urmobo and Android Enterprise's inherent security and ease of management, maintaining our more than 2,000 devices requires minimal IT support, resulting in even more time saved for other projects.
Easy management tools for IT
In the past, our IT team had difficulty managing devices. They used chats and screenshots to provide support, which slowed down productivity and operations. If that method didn't solve the problem, employees would have to send in their devices to troubleshoot the issue and IT would have to send devices back — which was all very time-consuming.
With Android Enterprise's remote access tools, we've replaced our slow chat and screenshot support setup. A typical employee tech support session now only takes about five minutes, compared to as much as an entire day with our previous model.
Safer work environment with strong security policies
Managing apps and permissions is an important requirement for us, since we're dealing with customers' sensitive financial information. With Android Enterprise, we have more flexibility to manage the applications and permissions on our corporate Samsung mobile devices.
Android Enterprise's centralized management allows us to customize and block certain applications or devices as needed. Now we can manage and approve which apps employees download onto their corporate devices and push out app updates to ensure they're using the safest versions. And if devices are lost or stolen, we can even wipe them remotely.
We love adopting technology that makes everyone happy. In our case, customers say their experiences with Brink's employees are fast and efficient, and our teams find it easy to set up accounts and get support when they need it. It's clear adopting Android Enterprise was a win for us in many ways.
Want to learn more? Take a tour of Android Enterprise with our guided demo.