How Android Enterprise supports healthcare mobility needs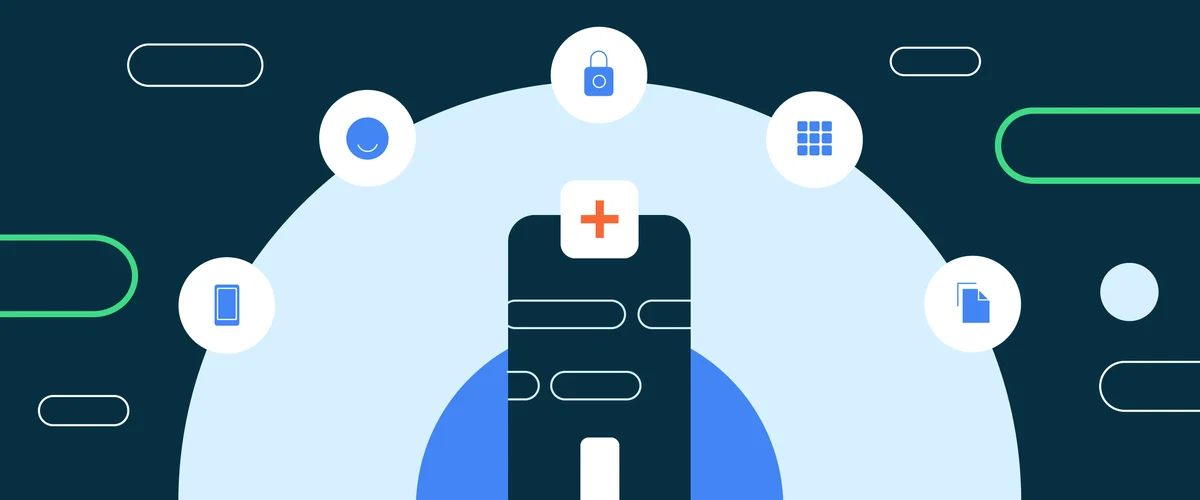 We've been deeply inspired  by the work of medical professionals and first responders throughout the COVID-19 crisis and we're encouraged, humbled and thankful for their efforts. We also appreciate the healthcare IT community, who are playing a vital role in deploying and managing mobile devices to address hospitals' critical response needs. 
Many of these IT admins around the world have reached out to us for guidance with deploying and using devices in these settings. To provide a one-stop resource for healthcare organizations looking to stand up and scale mobility initiatives with Android devices, we've launched a new community for IT admins and partners who are supporting their organizations with Android.

Supporting healthcare IT admins
The Healthcare IT Response Community has been organized to address specific use cases that have been especially challenging during this time.  It features best practices from Google on how to help securely deploy devices and offers a forum for the healthcare IT community to connect with each other and learn from their experiences with deploying devices for appropriate, non-medical uses. This effort is also providing a way for IT admins to learn from our mobility partners, many of whom have generously volunteered to offer guidance on device selection, managing a device fleet, and supporting deployments. They also participate in the discussion boards, sharing ideas and answering technical questions.    
We are very grateful to our global partners, such as Samsung, MobileIron, BT and more who have already made a difference in helping hospitals and other healthcare organizations get devices configured for appropriate, non-medical uses and into the hands of those who need them.
We've been able to offer help to King's Health Partners and King's College London with Life Lines, a project that has rapidly deployed thousands of secure, managed tablets to hundreds of ICUs in the UK. Similarly, at hospitals in the US, we're helping to deploy a number of managed Pixel phones and Pixel Slates configured with Google Meet to facilitate communication between patients and their families. We are looking forward to further collaboration with our partners to innovate and serve the healthcare community in these challenging times.
How to get involved
We welcome the participation of healthcare organizations who may need guidance in quickly setting up a deployment, as well as mobility partners who want to lend their support. Here's how to get started:


If you are looking for support for your organization's deployment, or inquiring on behalf of a customer, fill out the Healthcare IT Response Community nomination form. Once approved, we'll send you information on accessing the community.

If you are a partner who would like to offer help, please register for access on our community portal. 
We look forward to further supporting the healthcare community's mobility needs, so please do reach out to us if there are additional ways we can help. To learn more about how to deploy Android devices for your organization, visit android.com/enterprise.