How Android helped Dalmia Bharat go digital and grow their business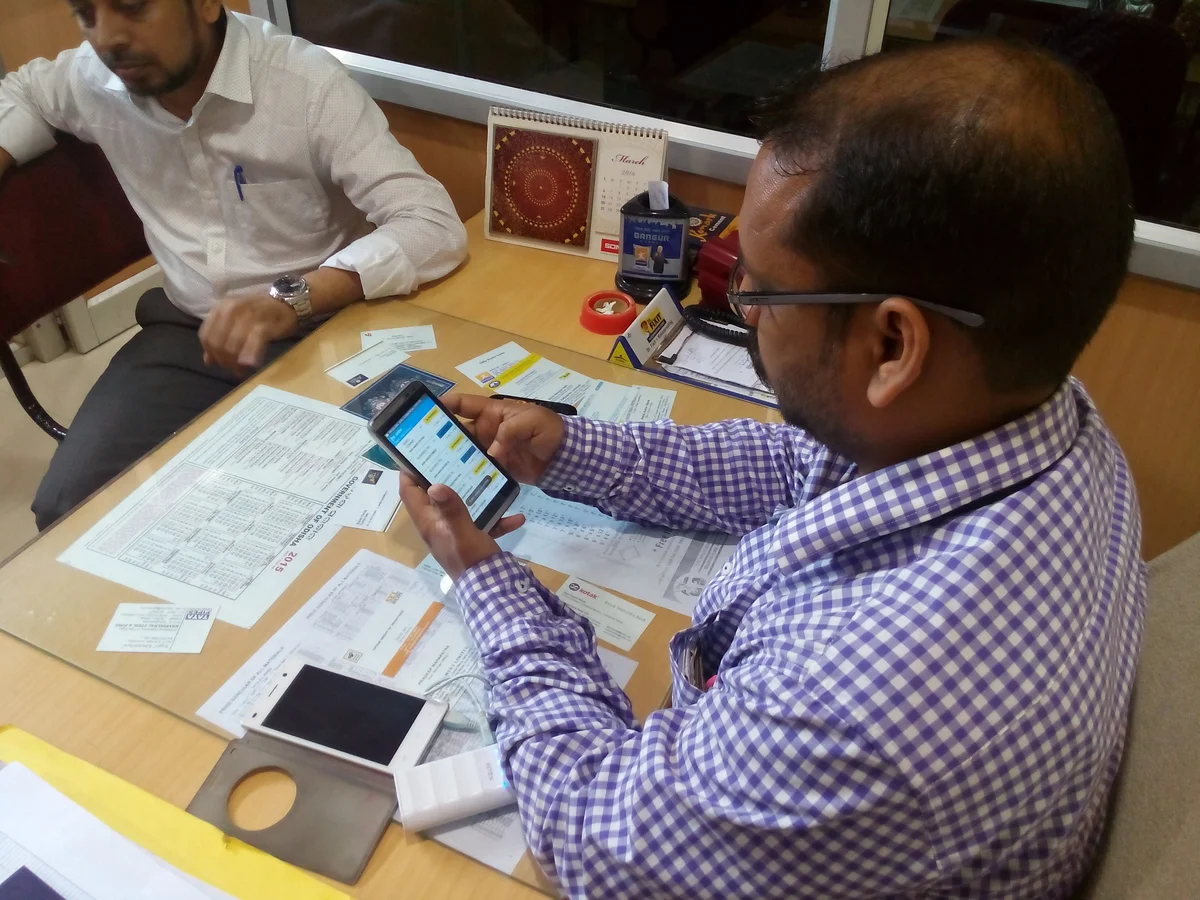 Editor's note: Today's post comes from Sunil Tewari, Head of Technology and Business Services for Dalmia Bharat Group, one of India's largest cement manufacturers. Read how Dalmia Bharat Group uses Android to increase sales, optimize cement delivery, and better connect their workforce.
Dalmia Cement is a leader in the Indian cement industry, producing over 25 million tons of cement for its customers every year. Founded as a division of the Dalmia Bharat Group in 1939, we've consistently innovated our manufacturing and production processes, pioneering specialty cements used for oil wells, railway sleepers, and air strips.
We're quick to embrace solutions that make our business more efficient and responsive for our customers. So when it came to mobility, we turned to another powerhouse of innovation—Android. Our analog record-keeping system wasn't keeping up with our needs: our customers are spread far and wide across India, so many of our employees spend their work hours largely on the road, making sales calls and deliveries. We have between 15,000 and 18,000 trucks delivering cement to cities and remote areas, and 600 sales representatives visiting customers every day.
In a business that relies on strong personal relationships between sales reps and customers, keeping track of contacts, purchases and deliveries with so many employees while on the go is difficult. Sales reps need to be able to get information quickly while they're at a customer site or in the office. Managers need to make sure drivers are taking the quickest delivery route to where the customers are. And we need to track successful deliveries so we know when to bill the client.
To make all of this a smoother process, we built three Android apps so that sales reps, dealers, and truck drivers could have the information they need most at their fingertips. Our SM@RT-D app gives our sales force the ability to place and track orders. Our SUVIDHA app is used by customers to place orders without needing to contact the sales team, and DriverSathi tracks deliveries and makes billing more efficient.
Android's secure and flexible platform was the right choice for our company's apps. We were able to build and deliver apps to our team in six weeks, which are used by more than 4,000 employees and customers.
We are using the Enterprise Mobility Management capabilities in G Suite to manage the devices we provide for our sales force. Employees can also bring their own devices to access resources like Gmail and our company's apps—we use Android's device policy controller to manage the work profile, keeping company data secure on these devices. Dealers use their own Android devices to access our apps and place orders.
Since our sales reps began using our SM@RT-D app, sales have increased, with 60 percent of all orders now placed digitally. Our sales team uses the app to get quick access to product information from a customer site, while managers use it to check when the rep last visited that customer and to see what other stops the rep has that day.
Going mobile with Android has been a key piece of our growth, as we've become one of the fastest-growing cement brands in India.
We have more than 8,000 active users of our SUVIDHA app, which allows our customers to place orders anytime. Prior to this, they had to call into our sales team. We now see more than 1,000 orders placed each day with the app, which accounts for 35 percent of total sales.
With our third app, DriverSathi, we can track cement deliveries. Drivers get electronic proof of delivery, so we know exactly when each delivery was made, leading to on-time payment for our delivery drivers. Orders are filled 10 percent faster now because the process isn't paper-based. Customers and dealers know when they will be receiving orders so they can manage their own sales pipelines.
This app also streamlines billing. Previously, invoices were often delayed by up to a month and a half because everything was done via hard copy, and it sometimes took weeks for drivers to hand in the paper invoices. Now the invoicing process starts as soon as the delivery is made because the app verifies exactly when delivery is completed, triggering the payment process.
Building custom apps on Android helped improve every part of our business, starting with the sales process, going all the way through delivery and invoicing. Going mobile with Android has been a key piece of our growth, as we've become one of the fastest-growing cement brands in India. Our Android applications enabled us to provide service to more customers in a quicker fashion because our employees have information they need when they need it most—on the road. And by giving the most efficient routing information, workers spend less time driving and more time talking with customers. With Android, it's a win-win for everyone.