JYSK boosts frontline teams with Android Enterprise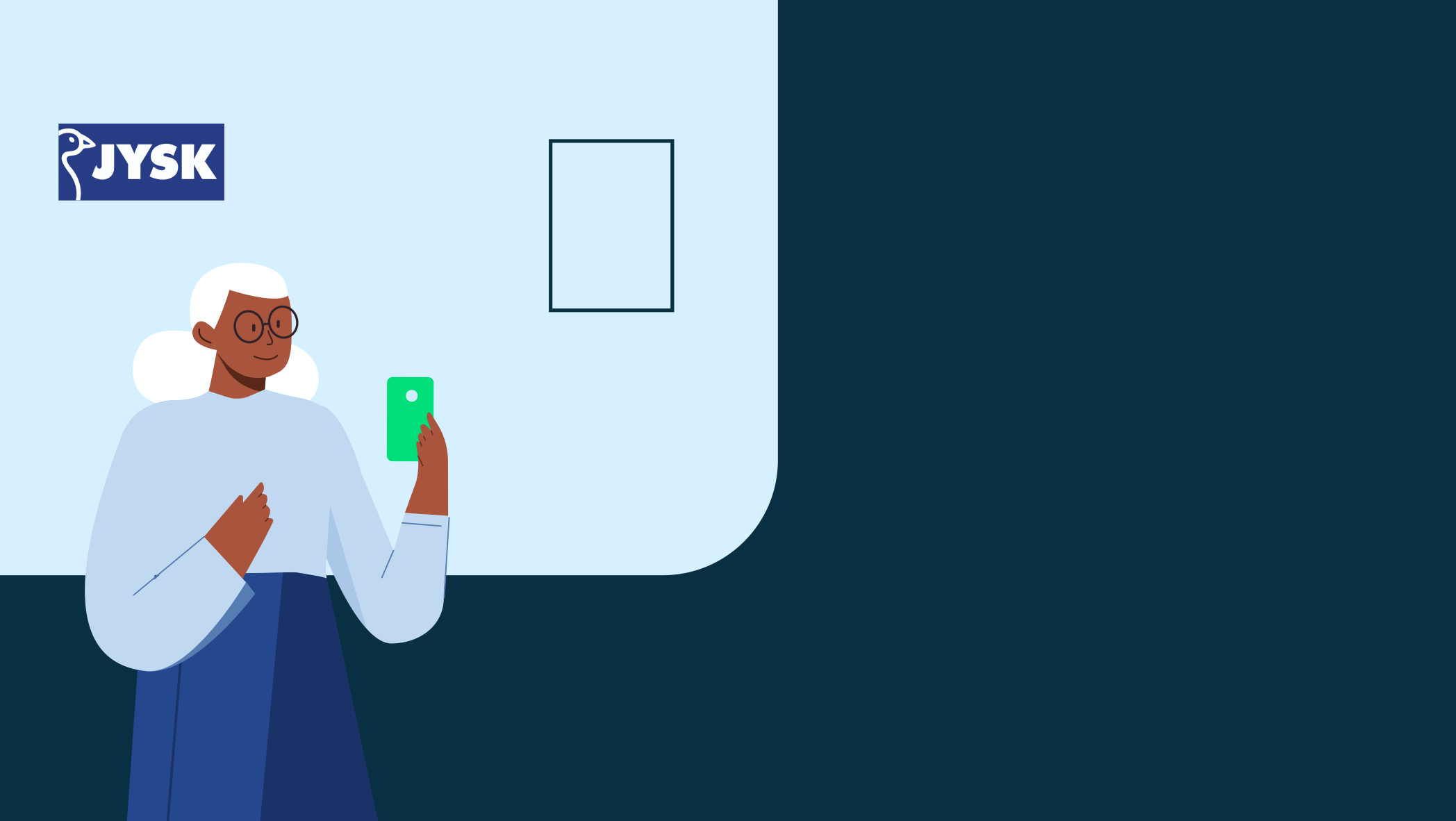 Editor's note: Flemming Thøgersen is Team Manager and Stinus Stoumann Hoeks is Senior IT Consultant of IT Client Infrastructure for JYSK, an international retailer based in Denmark.
JYSK is an international home retailer with Scandinavian roots, and our mission is to make it easy to furnish every room in any home. With more than 3,000 stores in 51 countries and a strong online presence, JYSK always has great selections and service, no matter how customers want to shop.
Android Enterprise has been key to sustaining our retail operations during the COVID-19 pandemic and giving our frontline retail workers more powerful digital tools. Our store colleagues use smartphones to enhance the in-store customer experience through quickly fulfilling click-to-collect orders and answering customer questions with ready access to our digital services. We're also using dedicated Android tablets to gather customer feedback for continually improving our support.


Enhancing the in-store experience
Android smartphones are central to our digital retail strategy, with a deployment of over 10,000 devices across our stores. They're essential for keeping our retail store electronic shelf labels updated with the latest product information. These digital displays on our product shelves show the item price, description and other helpful information for our customers. We use our Android devices to link each electronic shelf label to its merchandise with an NFC tag. 
With mobility being so critical to a consistent digital initiative, we place high value on the enrollment and management experience. Device setup through Android Enterprise is simple and streamlined with zero-touch enrollment — this enabled our IT team to quickly enroll devices and apply the key configurations at scale. It's a streamlined process and reduces the complexities and potential errors that can occur with manual device setup.
Our IT admins use managed Google Play for enterprise app distribution, which has been invaluable for ensuring our teams have the internal communication, productivity and inventory apps available on their Android devices. Employees access JYSK inventory systems on their Android smartphones to answer in-store customer questions about the merchandise. They are able to check for the availability of JYSK products on our web store, looking up pricing information and giving the customers the answers they need right away. The devices are also essential for staying in touch with colleagues in store and across the company, and connecting to other essential JYSK internal services.
Retail store teams use Android devices to quickly check on inventory.
More of our customers are taking advantage of the convenience of click-and-collect — ordering online and picking their items up in store. Dedicated Android smartphones in the hands of our retail staff enable us to quickly service these customers with minimal friction to our operations. Android devices instantly connect our frontline retail staff to our digital services, fulfilling online orders and looking up inventory to answer any questions.
Customer satisfaction is a core value for our company. Android allowed us to scale up our customer insights — we make a tablet available in Android Enterprise kiosk mode at many of our stores for customers to rate their experience. The customers can also enter feedback from their own device hands-free by scanning a QR code and answering a survey. We receive more than one million responses every month, which has been an invaluable source of feedback to continuously improve our retail experience.
Device value with Android Enterprise Recommended
Device choice is an important factor in going with Android. We only select devices from the Android Enterprise Recommended catalogue, which we'll be doing again as we expand our deployment. Android Enterprise Recommended gives our IT team the confidence to select devices that support the enterprise features we need with the highest level of data and device security. 
Android will continue to be a key component to our digital strategy, as we issue more devices to our retail and inventory teams with access to our new inventory tracking system and moving logistical processes off of legacy systems. We look forward to continued success with Android as we support our global customer base.
Join the upcoming event Digitization with Android Enterprise: A game-changer for your frontline to hear directly from customers about their experiences and learn compelling findings from the Forrester Total Economic Impact Study, which investigates the ROI of Android Enterprise for business.