How Android Enterprise makes it easier to protect company data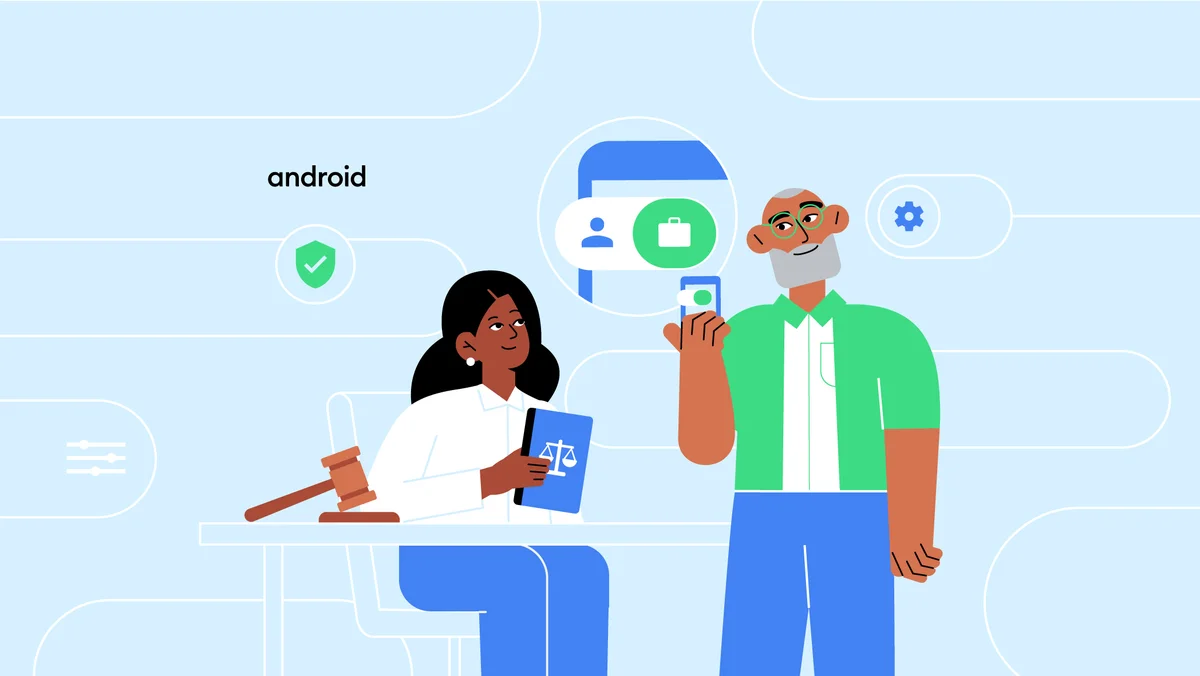 Editor's note: Today's post is by Damien Behan, Innovation & Technology Director at Brodies LLP, a Scottish law firm.
Security and privacy are paramount for a leading law firm like Brodies serving clients internationally. Our teams need to be able to safely check emails and legal documents and efficiently get their work done as they travel between our offices in the U.K. and Brussels. And with a mobile workforce, our employees also need a way to access personal apps and data without having to carry around a separate personal device. All this led us to Android Enterprise.
Save time with zero-touch enrollment and fast OS updates
It's important that our devices have the latest security updates, but this was difficult to achieve in the past. We didn't have the ability to schedule updates, so they would roll out at inconvenient times and disrupt work.
Our partner Appurity helped configure Android Enterprise with special security protections on our company-owned and managed Android devices. Now we can schedule firmware updates so devices are protected, but employees don't get interrupted as often. We can also test updates to help identify potential issues before pushing them out to our teams.
Appurity also configured zero-touch enrollment and setup on all our devices. With zero-touch, we can fully activate a new device out of the box in minutes. When you manage more than 700 phones like we do, time saving is critical.
Access both work and personal data with Android work profile
Android Enterprise not only gives us protection over our firm's data, but also allows our employees to safely access work and personal data on one device. Work profile helps us stay compliant with our corporate policies and requirements, protects sensitive information and keeps our teams' personal data private.
With work profile, Brodies colleagues can securely access email, documents and applications. And they also have access to their personal profiles. This is all happening on a single device while minimizing Brodies' data risk.
It's critical that we keep the firm's data secure and private, while also allowing our lawyers to keep up with personal matters. Now, our teams can do it all on a single device — read emails, review legal documents, check personal apps — while helping limit Brodies' data risk. And since our IT team manages the security policies for our employees' work profiles, we have greater peace of mind.
Check out our guided demo to learn more about work profile.