SNCF empowers its frontline teams with Android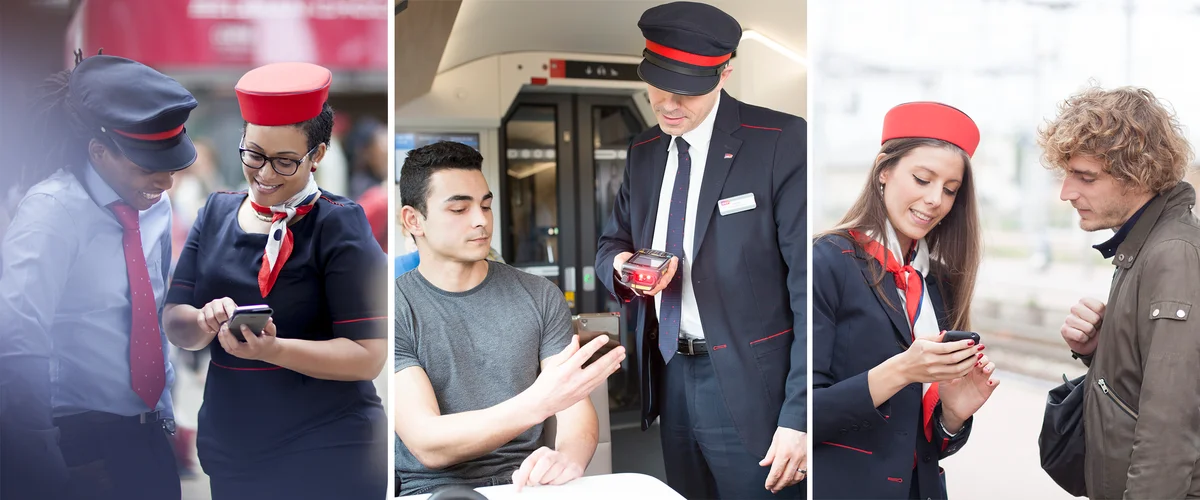 Editor's note: Today's guest post is from Antoine Houlgatte, Android Enterprise Global Project Director and Pierre-Yves Chardon, Android Enterprise Engineering Leader from SNCF, France's national railway. 
At SNCF, we're committed to providing a safe and comfortable experience for the hundreds of millions of passengers who ride our trains annually for daily commutes, short trips, and extended travels throughout France.
Mobile devices have long been essential for our frontline workers and business teams in their daily work. Yet we sought a more powerful platform with wider device choice and stronger management features for our fleet. With Android Enterprise, we could manage many device types and secure our data while providing private personal usage.


All aboard with Android
SNCF undertook two key initiatives as part of our transition away from a legacy management system. Our first project was to deploy 12,000 rugged devices to our passenger ticket inspectors and train managers. They're connected to portable printers and mobile point of sale devices for scanning tickets and accepting payments when passengers begin their journey. 
Our teams use our internal apps for confirming schedules, answering passenger questions and connecting customers to our services from the platform and aboard trains. As dedicated devices, they can be shared by our 16,000 employees who can pick it right up and access our key services.


Simplifying the customer experience
With another project we deployed another 21,500 devices that serve as the primary digital tool for passenger information officers on trains and in stations. These personally-enabled devices include 40 key applications for our frontline teams to assist with passenger support and communication—these apps are critical for services like helping passengers with their seat assignments and requesting services for those who may need additional attention like children or those with reduced mobility. Safety is essential, which is why we provide our teams with a passenger safety app that lets agents trigger an alert with a single gesture to quickly reach security personnel.
During the rise of the pandemic, our teams could assist passengers with their seat assignments while still complying with critical social distancing requirements. And our internal productivity suite apps are pushed out so everyone can access the services they need.
With these devices we sought to give our employees privacy and control over their personal information by enabling the Android work profile. This remains separate from the personal profile and gives IT specific controls over work apps and data. Our employees expect this type of privacy, and our IT team still has the enterprise-grade controls it needs to protect corporate resources. The work profile has been popular with our employees, and we plan to expand this deployment further.


Growing mobility with Android
Along with expanding the number of devices, we plan to start using Android zero-touch enrollment with future device rollouts to further streamline our processes, as our frontline employees will be able to receive a device with apps and configurations already set. 
Android Enterprise gives us a strong foundation to expand our mobility ambitions, and we look forward to supporting our frontline teams and finding new ways that mobility can enhance the customer experience.