Work profile delivers security and privacy for Trimble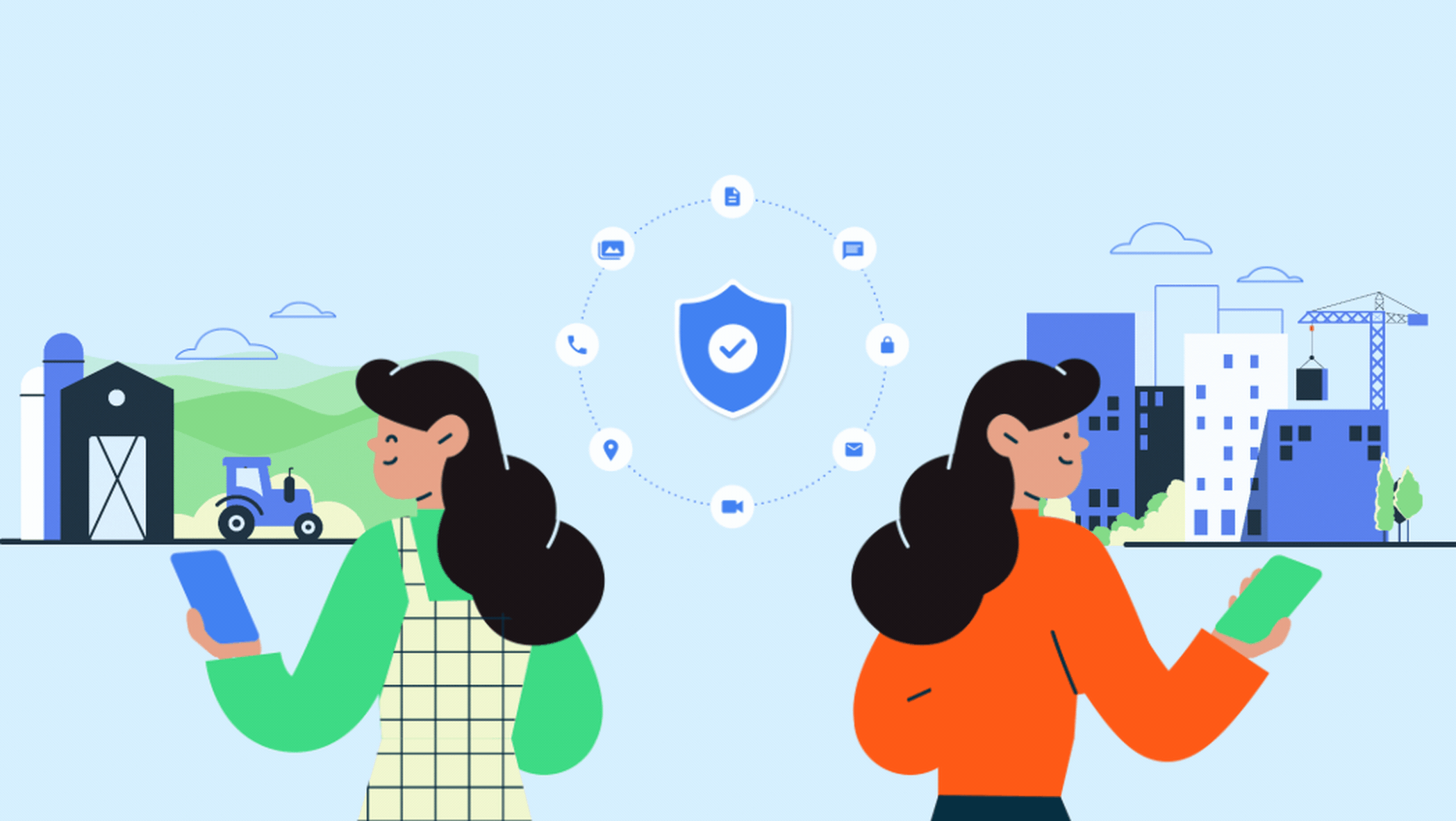 Editor's note: Today's post is from Frej Krook, Collaboration Community Manager for Employee Tools at Trimble. The California-based company builds specialized hardware, software and services for customers in the agriculture, construction, geospatial, transportation and logistics industries to help them better capture data in the field and improve efficiency and outcomes.  
Keeping a global business like Trimble connected is no small amount of work. Our hybrid teams create solutions for a wide range of industries — helping farmers achieve better outcomes through data analysis, offering hardware for geospatial mapping and improving transportation efficiency.
Android Enterprise is one of our keys to keeping everyone connected securely, combining strong security controls with the flexibility to get anyone the apps they need. It simplifies how we manage and protect the thousands of Android devices on our network. The vast majority of these devices are employees' personal phones enrolled with the work profile; our data and apps are securely managed, while our teams have privacy over their personal data and flexibility to disconnect.


The ideal BYOD solution
We've long believed in the value of a "bring your own device" policy. When employees tell our IT team that they want to use their Android phone for work, you should see the big smiles on our faces. Enrolling a personal device with a work profile enables us to set up and manage the device with the settings we need, and the employee gets to keep using a phone they're familiar with. Devices with the work profile are quick and easy to set up, with minimal impact to support time.
From engineering to sales, marketing and field service, Android devices are key to our global team. Along with the Workspace apps they use to collaborate with every day, we push out our catalogue of more than 50 Trimble apps our teams count on to build client software solutions, test hardware in the field and help clients keep track of their logistics.


Secure and flexible device management
The work profile transforms our employees' personal phones into secure work devices while giving them the freedom to keep using them in a personal capacity. By managing the work profile through Google advanced endpoint management, we only control the apps and data in the work profile and don't touch employees' personal apps and data. Our IT team can enforce consistent policies across work profile apps that help prevent data loss.
Employees get better balance by having the ability to pause the work profile when they wish to disconnect.  We also like that if an employee leaves Trimble or loses a phone, we can wipe the work profile with a few clicks in the Admin console. Any Trimble data is securely wiped, and the employee doesn't have to have their entire phone erased and start from scratch if they leave the company. 
The work profile gives a clear division between work and personal apps, which makes our security teams happy. By allowing users to access work apps on their personal devices, Trimble sees significant cost savings by not having to give each employee a phone just for work.
Another major component to our flexible work success is Chrome Enterprise. With Chrome OS, our IT team has secure, fast devices that work in the cloud while also providing the flexibility to access legacy tools through Parallels Desktop. No matter where we are working, we have devices that are simple to manage with the apps we need.


Building Android solutions
Trimble also builds rugged Android smartphones to offer customers hardware that is well suited to demanding, outdoor environments. The Trimble TDC600 and Nomad 5 enable data collection and connectivity through devices that can withstand all-day use in the field.
With Android, the devices can work seamlessly with our portfolio of applications and provide customers the flexibility to take advantage of the broad app ecosystem of the Google Play Store.


Navigating return-to-office with Android Enterprise
Android Enterprise will play a major role as we transition back to the office. With many of our employees choosing a mix of working from home and in the office, staying connected through their Android devices will be an essential lifeline to their work.
We see Android Enterprise as the ideal device management solution for Trimble. Employees get a better user experience, and we spend less time on support. We believe Android Enterprise will continue to play a central role in our device strategy to give our teams the flexibility they want in how they work and to achieve better balance with their personal time.