Zero-touch enrollment's new features deliver for partners and customers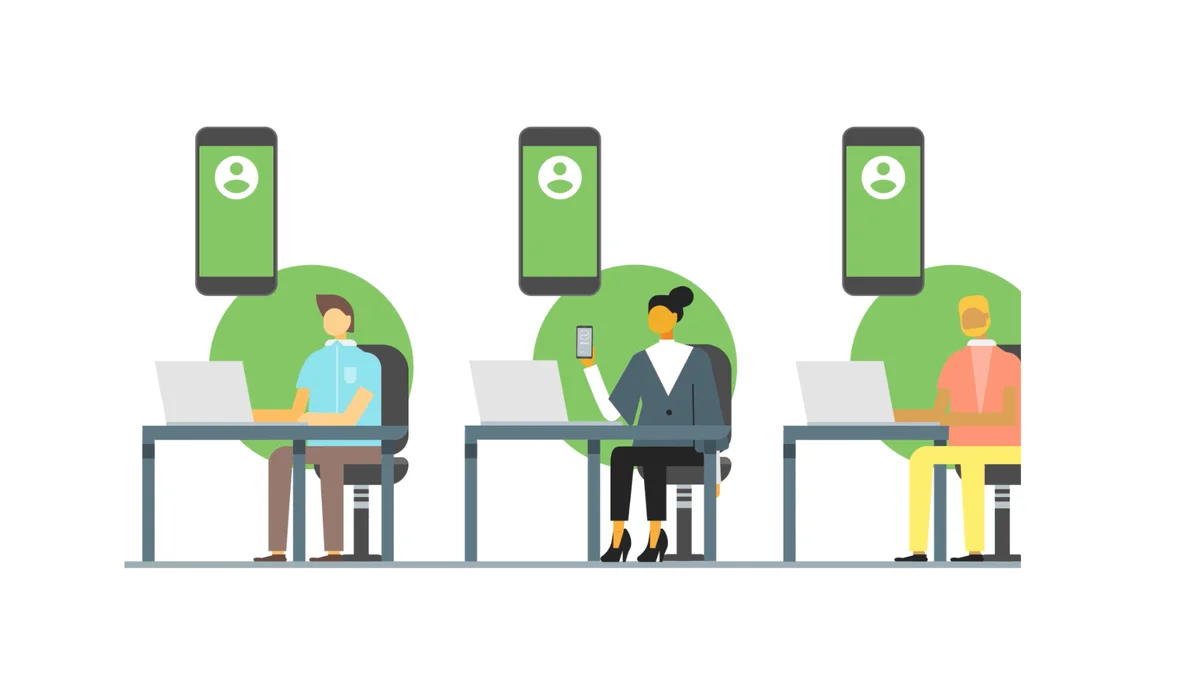 Last year we launched zero-touch enrollment, a deployment method to help make Android rollouts—especially those at large scale—more seamless and secure.  Since then, the program has grown and customers and partners are already seeing the benefits.
Better rollouts for customers and partners
Zero-touch continues to help businesses quickly and securely deploy Android devices, easing many pain points IT admins face when rolling out device fleets.
NAV, the Norwegian Labour and Welfare Administration, has successfully used zero-touch enrollment to deploy over 10,000 Android devices across their organization. Bengt Nielsen, who leads NAV's IT Infrastructure and Platform Services team, explained that the large scale deployment of Android devices was a key component of the organization's digital transformation strategy. NAV wanted employees to work in a more agile way, freeing them to work out in the community rather than always at their desk.
Zero-touch enrollment ensured that devices were configured and ready for use out of the box, making the deployment quick and easy for IT and employees, according to Bengt. He said, "Compared to previous manual enrollments, the zero-touch experience was like night and day—the enrollment process was almost flawless, employees found it straightforward and, most importantly, it saved the organization thousands of hours of work time."  
NAV's deployment partner ATEA explained the impact that zero-touch enrollment has had on customer rollouts. Kim Tovgaard, Enterprise Sales Executive at ATEA, commented, "Android zero-touch enrollment means we can offer customers a wider range of hardware in our deployment concept for automated purchase and enrollment of mobile devices, and help businesses save time and money."
Expanding the zero-touch partner list
The support for zero-touch is continually growing, with new partners regularly added and validated. One of our zero-touch resellers, Tech Data, has recently launched a fully integrated service across their 20,000 European Android resellers, enabling them to offer zero-touch enrollment to all their customers.
"The API integration and set up was straightforward," says Luc Van Huystee, Vice President, Mobility Solutions, Europe, at Tech Data, "enabling us to integrate this with our systems to allow every organization to carry out quick and easy bulk provisioning of company-owned Android devices straight after purchasing them."
Over 30 zero-touch partners have joined the program globally in the second half of 2018, including major mobile operators such as Bouygues Telecom, Chunghwa Telecom, NTT DoCoMo, Telia, and Vodafone (Netherlands, Spain and Ireland). The full list of our partners can be found on this site.
New product features recently launched
We continue to add new features to zero-touch enrollment for both resellers and customers. Resellers can now appoint vendors to act on their behalf, while maintaining overall visibility and control. This will enable multi-national carriers to oversee the actions of their local operators and also support carriers who delegate their B2B sales to dealers.
Multi-language support is available within the zero-touch portal, with support for 13 languages. Additionally, zero-touch now supports WiFi-only devices, meaning that devices such as tablets and dedicated devices are also able to take advantage of the seamless enrollment that zero-touch offers. The current list of supported models is available here, with further manufacturers coming soon.
Learn more about how zero-touch enrollment can help make enterprise deployment easier and more secure.