8 things to learn from the Apps, Games, & Insights podcast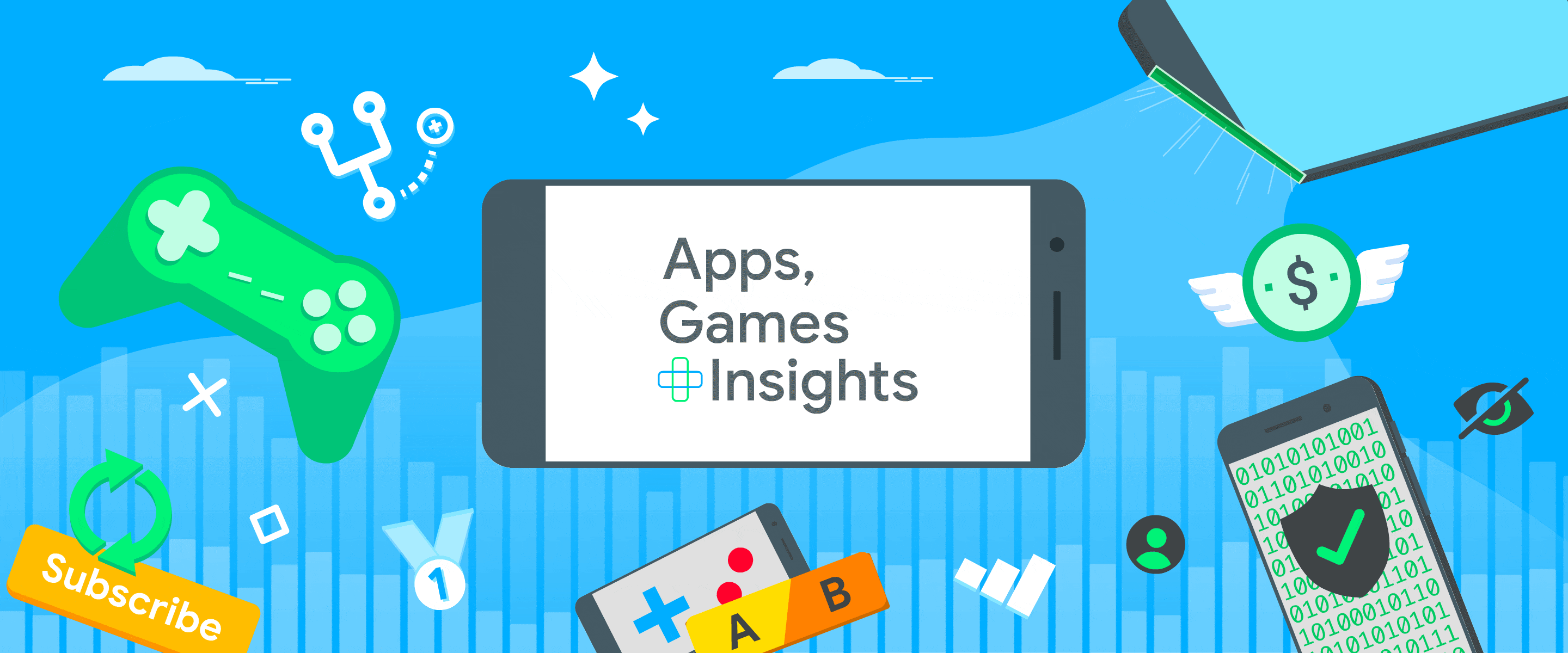 Due to COVID-19, the timing of some of these episodes has changed. Please check our website for the latest updates.
Our new Apps, Games & Insights podcast is for app and game enthusiasts—whether you play them or build them. We'll talk to experts from across the industry about topics ranging from privacy and accessibility, to responsible growth and player engagement. Here are eight things you'll learn from the series:

1. Diversity creates better games
In episode 1, we hear from Sarah Fuchs, VP, Covet Fashion and Judy Chen, Director of PM at Crowdstar on why it's important for the diversity of their company to reflect their players. The team who designs one of their games, Covet Fashion, is 60 percent women. In their words, "If you want to create an environment that will attract women or attract probably more diversity, you need to create an environment and model the behavior that it's OK to have a life. And if you have a life and you enjoy your life, you will be better at your job."

2. Mergers and acquisitions are like a marriage
Zynga has deployed more than $1 billion in mergers and acquisitions over the last 10 years, including the acquisitions of Gram Games and Small Giant Games. In episode 2, we'll hear from Chris Petrovic, SVP at Zynga, who says that it's about building a partnership that brings together the best of both businesses. 
3. Streaming sports wasn't easy until now
When planning the launch of their service and mobile app, DAZN gave themselves just a year to get all the technology in place. This was challenging because it was unthinkable to miss the start of the football season. In episode 3, hear how DAZN brought together some of the best players in subscription management and payment solutions, and how they've grown the business.
4. Investors take sustainable businesses and products seriously
When venture capitalists look at a business, it's not just about whether the business has a hot product or service, it's as much about the founders, their team, and their business processes. Venture capitalists are always looking for a solid foundation on which to build—learn more in episode 4 of the podcast.
5. Privacy matters more than ever 
As more countries and territories introduce strict laws on consumer privacy, episode 5 explores why it's increasingly important to ensure that apps and games are privacy-friendly for businesses and consumers. It's not just about staying on the right side of the law—one security breach can easily destroy trust in your app, and winning back that trust isn't easy. 
6. The best games put players first 
According to Jagex Games Studio, over 270 million people have played one of their RuneScape games. In episode 6, Ben Clarke, Senior Global Marketing Director at Jagex, talks about their approach to launching and testing, and keeping players engaged every day. For example, when adding a new feature, they open a polling booth within the game where players vote on the feature.
7. Accessibility debt is a real thing, and it matters
According to the World Bank, there are over 1 billion people worldwide with a disability. As a public broadcaster, a central part of the mission at the BBC is to be accessible and inclusive. This mission is as much a priority for their apps, such as iPlayer and Sounds, as it is within their traditional broadcast channels. In episode 7, find out how the BBC tracks this by what they call "accessibility debt," and why it should be important to everyone.
8. Mobile games aren't always on mobile
Many of your favorite Android games are now available on more devices than just your smartphone. Mobile game developers want you to have every opportunity to play your favorite game, regardless of the gaming platform. Gameloft has embraced a multi-platform approach. In episode 8, listen to Maximiliano Rodriguez, Platforms Operations Director at Gameloft, talk about how Gameloft considers games for ChromeOS and Android TV platforms as soon as they start developing a game for mobile.
Join us for all eight episodes to find out more about these topics and the apps and games industry. Listen to the latest episodes on your favorite podcast channel including Spotify, Apple, and Google Podcasts. 
Also, keep an eye out on @GooglePlayDev and @AndroidDev on Twitter where we will be announcing the launch of a new episode each week.