How we're helping you switch audio between devices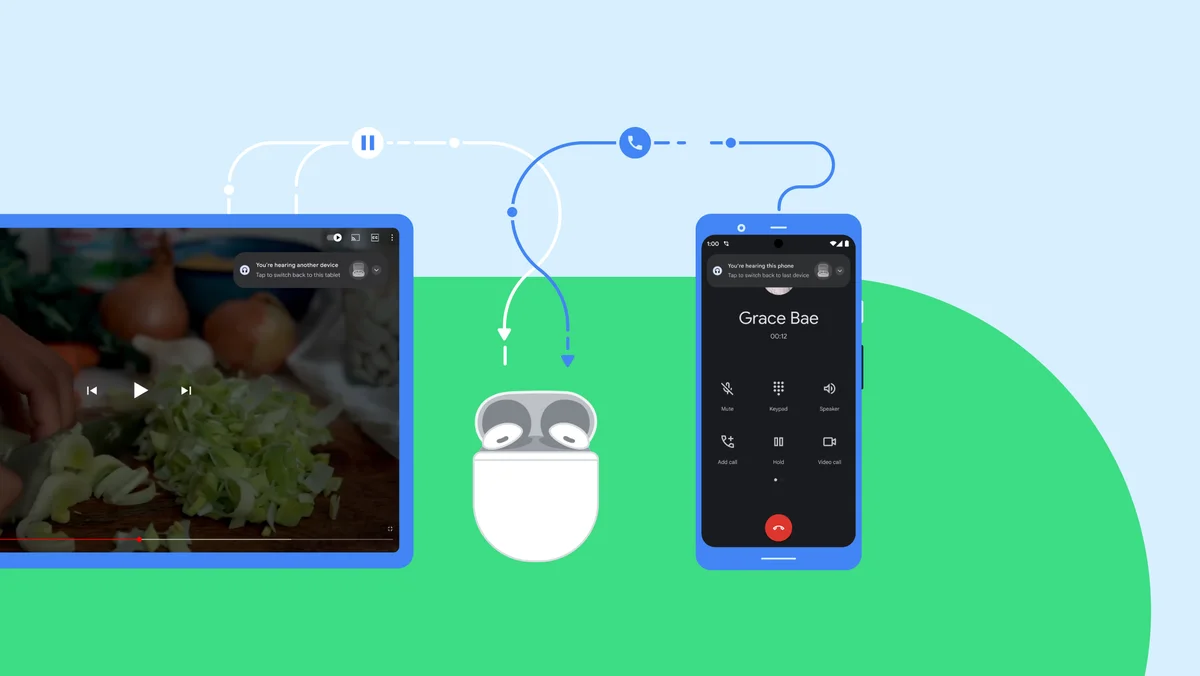 Not too long ago, I had to plug and unplug my headphones any time I switched from playing games on my computer to listening to music on my MP3 player. So when I finally got my first set of wireless headphones, I was excited to avoid tangled cables and start using a Bluetooth connection. But it was still clunky.
To switch audio, I found myself constantly manually digging into Bluetooth settings to double check which device my headphones were connected to, or needing to manage the connection from each device. Then I tried headphones with Bluetooth multipoint, which was an improvement, but it still required me to manually connect to devices and didn't always switch audio sources when I wanted it to. Eventually, I decided to just purchase two sets of wireless headphones, one that was always connected to my phone and one for my laptop.
As the number of devices I use throughout the day increases, purchasing more headphones per device isn't a practical solution, and manually managing headphone connections was a time consuming process. We are introducing our audio switching technology that reduces frustration and gives you more control over your audio experience to help you switch between devices throughout the day.
Helping improve your audio switching experience
Fast Pair is a feature that allows you to easily find and pair your wireless Bluetooth headphones to your Android phones and tablets, then save them to your Google Account. Your headphones will also immediately sync with all your other Android devices for easy setup.
Our audio switching technology builds on top of Fast Pair to use contextual information on what you're listening to in order to switch the audio based on your actions. We have more categories that are ranked to determine how to prioritize sounds between phone calls, media and all of the sounds your devices may make. So for example, if you're watching a video on your tablet and you receive a notification on your phone, your headphone audio will not switch to your phone. But if you receive a phone call, your headphone audio will make the switch.
We understand everyone prioritizes sounds differently. Like with all of Android, you have full control of the experience with a notification that appears allowing you to switch the audio back to the original device you were listening on in a single tap.
We also understand our users use a variety of devices beyond Android. With audio switching headphones that support Bluetooth multipoint, you can also connect up to two Bluetooth devices at a time.
Improving the audio switching experience on more devices
We are rolling out audio switching between Android phones and tablets with Bluetooth multipoint on the new Pixel Buds Pro. We'll also be rolling out our audio switching technology to select Sony and JBL headphones in the coming weeks.
If your headphones support both Bluetooth multipoint and audio switching, make sure their toggles are turned on in your "Device details" settings for a better audio experience across your devices. Audio switching is available between Android devices to start, with plans to expand to more of your favorite platforms and devices over time.