Introducing Android Oreo (Go edition) with the release of Android 8.1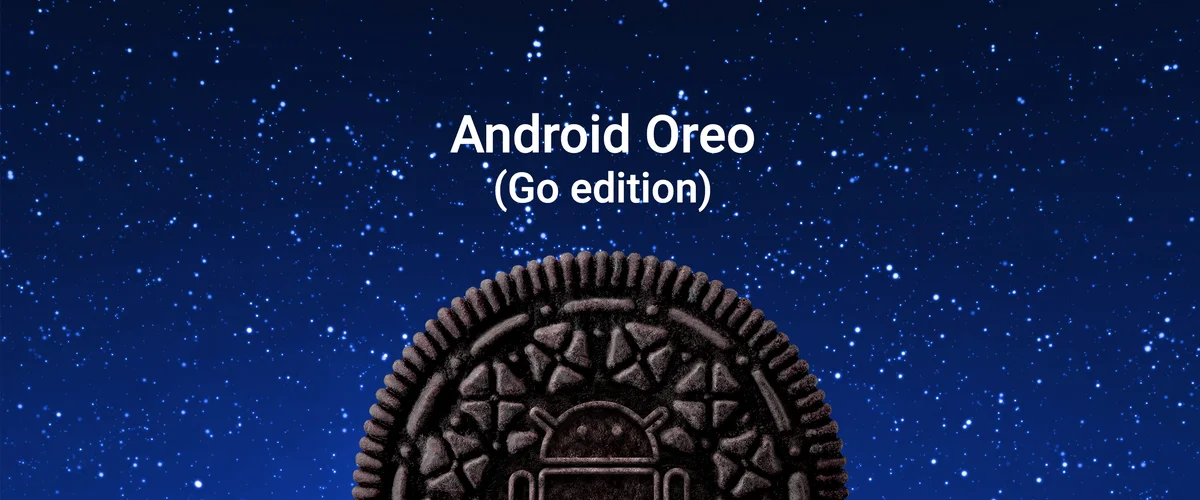 Since Android's creation, our mission has been to bring the power of computing to everyone. As a global operating system, Android has grown to more than 2 billion active devices around the world, with more users in India than the U.S.
To make sure billions more people can get access to computing, it's important that entry-level devices are fully functioning smartphones that can browse the web and use apps. At Google I/O this year, we gave an early look at a project we called "Android Go" to make this possible. We're excited to announce that this software experience—Android Oreo (Go edition)—is ready, and launching as a part of the Android 8.1 release tomorrow.
Android Oreo devices with 512MB to 1GB of memory will come with the all the Go optimizations. This Android Oreo (Go edition) experience is made up of three key components:


Operating System: Performance and storage improvements to the OS with data management features and security benefits built-in.

Google Apps: A new set of Google apps, designed to be lighter and relevant to the unique needs of people who are coming online for the first time.

Google Play Store: A tuned version of the Google Play Store that allows you to download any app, but also highlights the apps designed to work best on your device.
Go big with faster performance, more storage, data management, and security
We enhanced Android Oreo (Go edition) for speed and reliability on entry-level devices, which means the average app is now 15 percent faster on devices running Android Oreo (Go edition). There are many of these kinds of optimizations—and they really add up. If all entry level Android devices launched apps 15 percent faster, that would save the world a cumulative one million hours of time—every day!
It's common for entry level devices to have very little storage space available once you account for the size of the OS and the preinstalled apps. This can be frustrating for people who want more space for their music, apps, and photos. So, we've optimized Android Oreo (Go edition) and enhanced our preinstalled Google apps to take up 50 percent less space. The net result is that we've doubled the amount of available storage on entry-level devices.
Devices running Android Oreo (Go edition) also come with Google's data saver features turned on by default. For example, Data Saver in Chrome saves the average user more than 600MB of data per year. You can also manage which apps can use background data with our built-in data saver feature, giving you more control over how your data is used.
Android Oreo is the most secure version of Android yet, so when you buy an Android Oreo (Go edition) device, you'll be getting all the same security features. And of course all devices with Android Oreo (Go edition) get Google Play Protect built-in. Google Play Protect continuously works to keep your device, data and apps safe. It scans your app installs, even when you're offline, no matter where you downloaded them from.
Go with Google
We've redesigned many of our popular Google apps to address local needs. Preinstalled on Android Oreo (Go edition) devices, this set of optimized apps includes Google Go, Google Assistant Go, YouTube Go, Google Maps Go, Gmail Go, Gboard, Google Play, Chrome, and the new Files Go app by Google.
With our new and reimagined Google apps, we've focused on making them not only smaller, but smooth and fast too. For example, Google Go—a new app to find the information you want—optimizes data by up to 40 percent, weighs less than 5MB in size, and makes it faster to find popular and trending information with a simple, tappable interface. And with the Google Assistant for Android (Go edition), you can quickly send messages, make calls, set alarms, and more with your voice and a single touch of the screen.
Our storage-saving features extend beyond the OS to a new file-management app by Google—Files Go—which helps you clean up space and stay organized. Whether it's recommendations for removing spam, duplicate images or unused apps from your phone, Files Go is the perfect complement to the storage-maximizing features of Android Oreo (Go edition).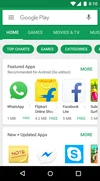 Go Play
In the Play Store, you can download any app, and we've also created a new section that recommends popular apps that are tuned to run well on entry-level devices. 
We've have been thrilled to see that many of our partners are using our building for billions guidelines to either optimize their existing app or create a new app to run well on entry-level devices, in the hopes of bringing their experiences to billions of new smartphone users.
Ready. Set. Go.
With the launch of Android Oreo (Go edition) in Android 8.1, partners will soon be able to ship this new release on their entry-level devices around the world. We can't wait for our partners' devices to hit shelves in the coming months.
And if you're a developer, let's build for the next billion together.