Making Android better for kids and families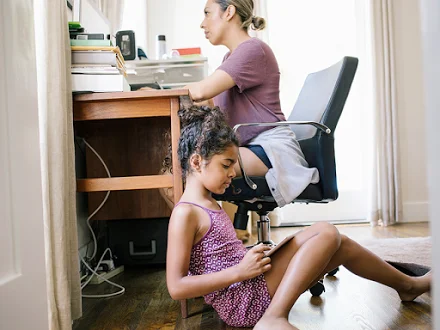 We spend a lot of time thinking about how to make Android work for everyone. Whether it's giving people their choice of device, or helping app developers make their apps more accessible, we think Android is at its best when more people have access to the power of mobile technology. And that includes kids. Kids are the most curious among us, and technology can be an avenue for them to express their creativity and to help them learn—whether they're doing research for a school report, learning to string together a few chords on a guitar, or just playing their favorite games. At the same time, we want parents and kids to navigate technology together in a way that makes sense for their family.
Today, we're happy to announce that Family Link, our solution for bringing kids and their parents into the Android ecosystem, is now available to parents in the United States without an invitation. Parents can also create a Google Account for their kid right from Android setup, and then manage their kid's account and device with Family Link.
This is the next step in our journey, but we're far from done. We've been humbled by the response from those who have already been using Family Link, and want to say thank you. We appreciate the positive pieces of feedback, as well as the many feature requests, and will continue to listen to your feedback as the product evolves.
Getting started with Family Link
When you're setting up your kid's Android device (see available devices), Google asks you to create an account. Enter your kid's birthday, and if they're under 13, you'll be asked to provide consent to create the account. Once that's done, Family Link will automatically be downloaded to your kid's device, and you can choose the apps and settings that you want for your child. Once your kid's device is setup, download Family Link on your own device, and you can use it to do things like:
Manage the apps your kid can use: Approve or block the apps your kid wants to download from the Google Play Store.
Keep an eye on screen time: See how much time your kid spends on their favorite apps with weekly or monthly activity reports, and set daily screen time limits for their device.

Set device bedtime: Remotely lock your kid's device when it's time to play, study, or sleep.
Family Link can help you set certain digital ground rules that work for your family, whether you're occasionally checking in on your kid's device activity, or locking their device every day before dinner time.
If you have questions about setting up an account for your kid or using Family Link, check out our Help Center.