Spring into action with these 9 new features for Android and Wear OS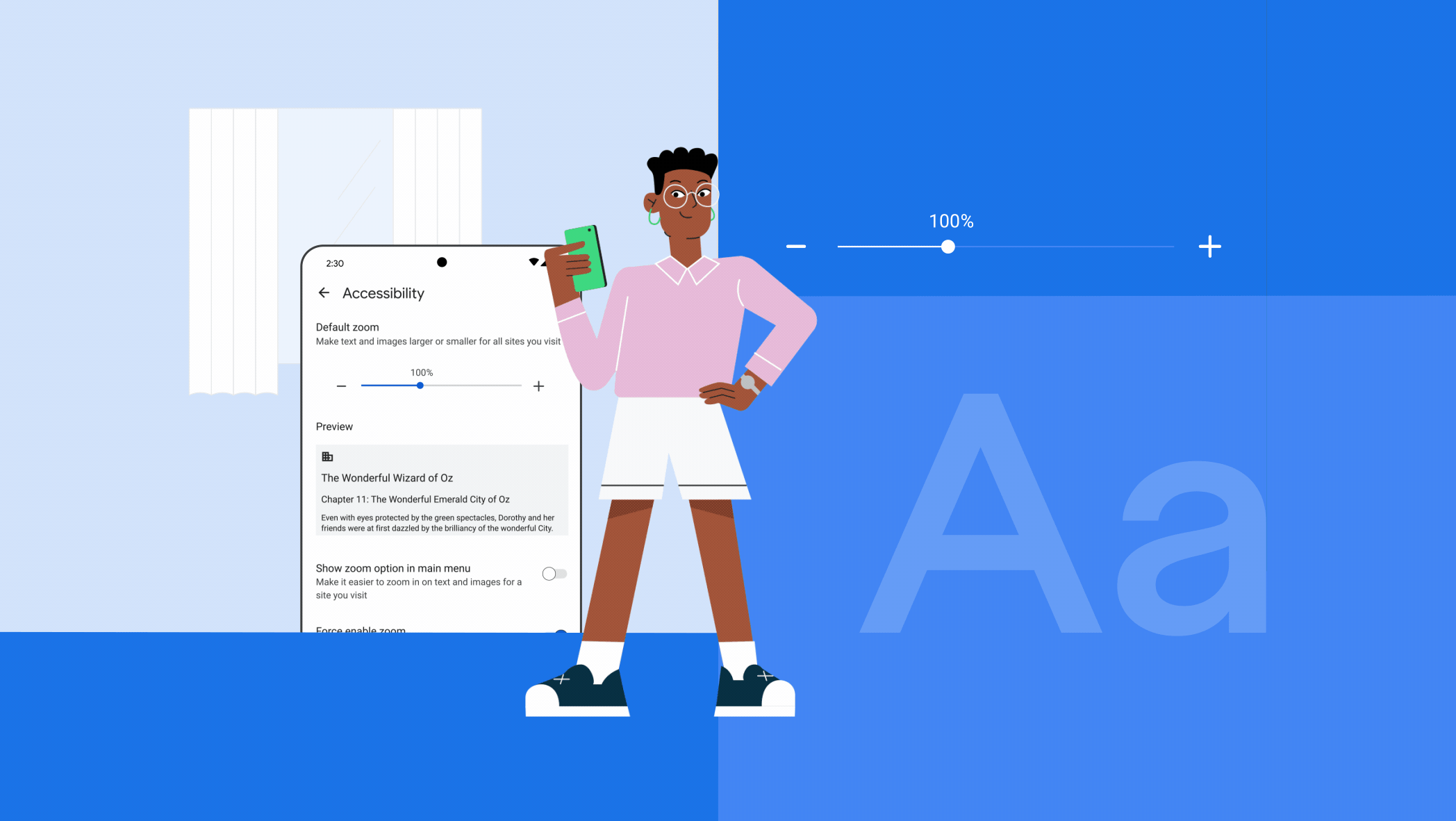 We kicked off 2023 at CES in Las Vegas, showcasing how you can easily connect your phone to your watch, laptop, TV and car to get more from them all. Now, at this week's MWC Barcelona, Android is rolling out new updates to improve connectivity, productivity, accessibility and fun across your devices. Here's what's new.
More productivity on your devices
Say you're planning a big event, or perhaps just the weekly shopping list. Starting soon, the Google Keep single note widget will help you swiftly manage your notes and check off to-do lists right from your Home screen. This widget displays reminders, background colors and images added to notes from the Keep app while also syncing with your smartwatch, so you won't miss a beat.
Quickly access notes and to-do lists with the Keep single note widget.
Create a note with new shortcuts to Keep on your watch face.
Use a stylus or simply touch the screen to annotate PDFs in the Google Drive app for Android. Try different ink strokes to provide notes or feedback freehand (handy for marking up photos and visual plans), or use the highlighter tool to save important text neatly on your tablet or phone. Then hide, undo, delete or save a new copy of your annotated documents.
Connect new Bluetooth headphones to your Chromebook with a single tap.
Android fun for family and friends
New emoji combinations are now available on Emoji Kitchen for you to mash up, remix and share as stickers via Gboard. Use them to make some 📣 noise 📣 for your favorite basketball team (just in time for March Madness 🏀) or express your spring colors 💐🌼 with friends.
Remix emoji and share them with your friends via Gboard.
Fun new tap to pay animations are arriving next week on Google Wallet to help confirm your in-store transactions, so keep an eye out for some cheerful penguins, plus many others.
Fun new animations help confirm transactions in-store on Google Wallet.
You can now easily increase the size of content on Chrome — including text, images, video and interactive controls — by up to 300% to suit your vision preferences while still preserving the page layout. This includes the ability to set your preferred content size as a default so you don't have to change it every time you open up Chrome. Try it today within Chrome Beta via Settings > Accessibility, before it officially rolls out in March.
Make Chrome easier to read by increasing the size of content by up to 300%.
And lastly, Wear OS 3+ will introduce two new sound and display modes to improve watch accessibility. Mono-audio can help limit disorientation caused by split-audio, while color-correction and grayscale modes give you more choice for your watch display.
These updates show how Android continuously delivers enhancements and new features to make your devices and Google apps even better over time. Learn more at android.com/updates.