New ways to stay connected and entertained in your car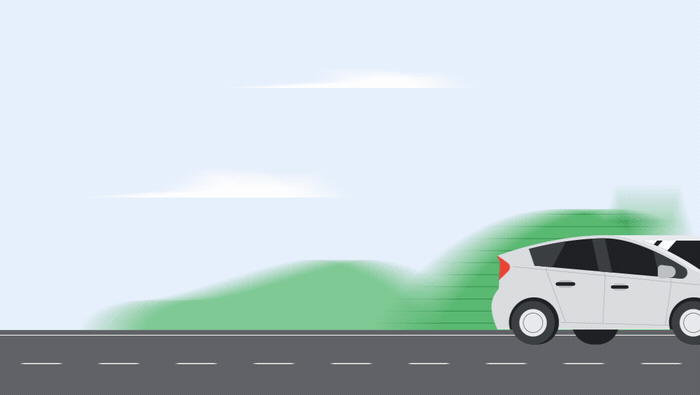 Our work in cars has always been guided by our goal to help make your driving experience easier and safer. Today, we're introducing several updates for cars compatible with Android Auto and cars with Google built-in to help you stay connected and entertained while enhancing your experience on the road.
A brand-new look for Android Auto
Since it first launched, Android Auto has expanded to support more than 150 million cars across nearly every car brand. And over the years, we've found there are three main functionalities that drivers prioritize in their cars: navigation, media and communication. This summer, Android Auto will roll out a brand new interface that will help you get directions faster, control your media more easily and have more functionality at your fingertips.
Built to adapt to any screen size
With split screen mode, now standard across all screen types and sizes, you'll have access to your most-used features all in one place — no need to return to your home screen or scroll through a list of apps. With your navigation and media always on, you won't have to worry about missing your next turn while changing your favorite commute podcast. And with the new design able to adapt to different screen sizes, it looks great across widescreen, portrait and more.
New features for Android Auto
Google Assistant is bringing contextual suggestions to help you be more productive in the car. From suggested replies, to messages, to sharing arrival times with a friend, or even playing recommended music, Google Assistant is helping you do more in the car efficiently.
In addition to using your voice, you can now quickly message and call favorite contacts with just one tap, and reply to messages by simply selecting a suggested response on the screen – helping you communicate effectively, while allowing you to keep your eyes on the road. Keep an eye out for these updates to Android Auto in the coming months
Stay connected and entertained with Google built-in
Cars with Google built-in often come with large displays, and we're continuing to build new experiences for those displays while your car is parked. We previously announced we're bringing YouTube to cars with Google built-in and more video streaming apps will join the queue, including Tubi and Epix Now. So, when you're parked waiting for your car to charge or at curbside pickup, you'll be able to enjoy video directly from your car display.
As we work to add more capabilities to cars with Google built-in in the future, you'll be able to not only browse the web directly from your car display, but also cast your own content from your phone to your car screen.
Enjoy video content directly from your car's screen while parked
Across Android Auto and cars with Google built-in, we're working hard to ensure every drive is a helpful and connected experience.