Promoting gender equality through emoji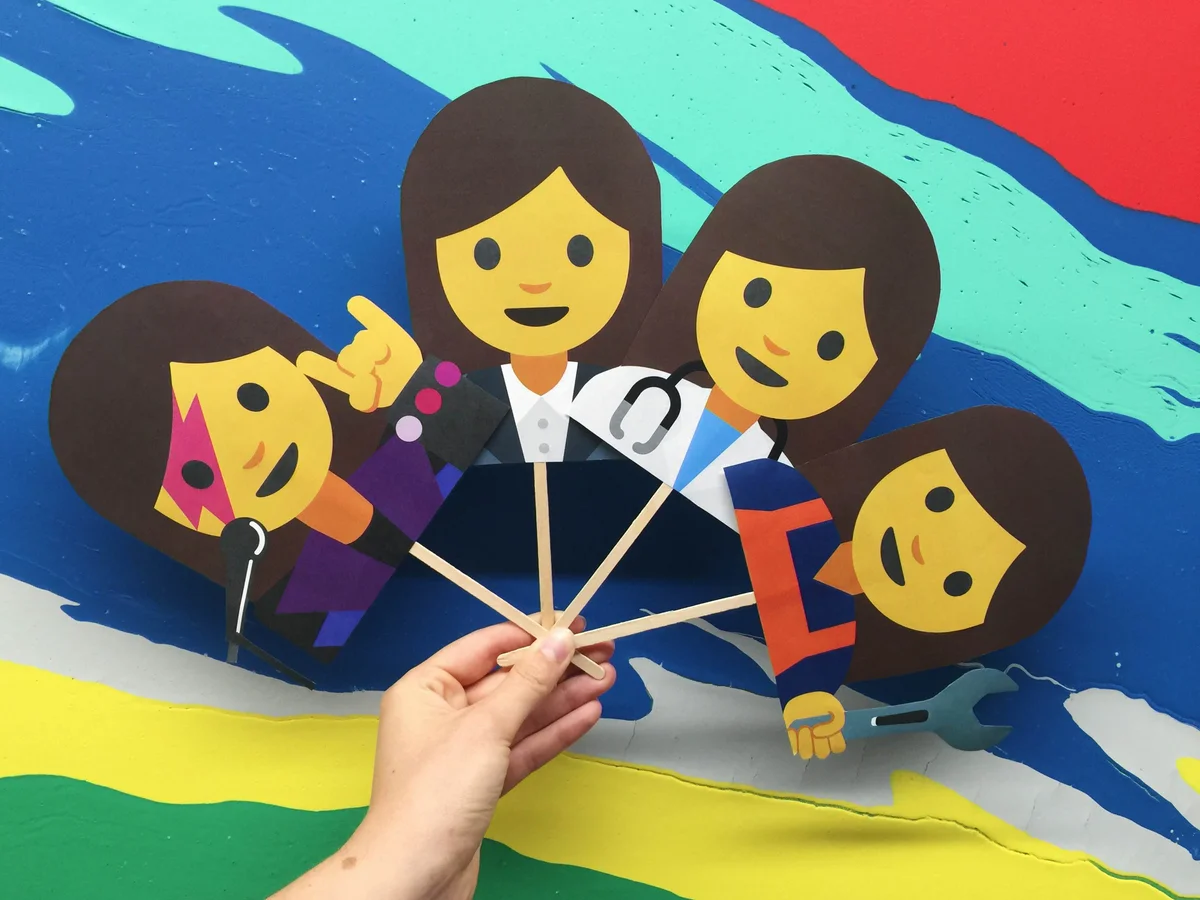 More than
90 percent
of the world's online population use emoji. But while there's a huge range of emoji, there aren't a lot that highlight the diversity of women's careers, or empower young girls. There are emoji like these for men:
but with options like these for women:

… the emoji representing women aren't exactly, well, representative. So we've been working to make things better.
In May, we
proposed
a set of new emoji to the Unicode Technical Committee that represent a wider range of professions for women (as well as men), and reflect the pivotal roles that women play in the world. Since then, we've worked closely with members of the Unicode Emoji Subcommittee to bring the proposal to life.
Today, the
Unicode Emoji Subcommittee has agreed
to add 11 new professional emoji, in both male and female options and with all the skin tones. That's more than 100 new emoji to choose from!

Unicode is also adding male and female versions to 33 existing emoji. For example, you'll be able to pick both a female runner emoji and a male runner emoji, or a man or woman getting a haircut:

These additions can be included in future versions of Android and other platforms—because Unicode helps make sure that people with different phones can send and receive the same emoji.
These new emoji are one of
several efforts
we're making to better represent women in technology, and to connect girls with the education and resources they need to pursue careers in STEM. One such effort is Made with Code, which helps girls pursue and express their passions using computer science. Ahead of World Emoji Day this weekend,
Made with Code
is releasing a
new project
that teaches coding skills through the creation of emoji-inspired stickers.
We hope these updates help make emoji just a little more representative of the millions of people around the 🌎 who use them.