Technology for today's world: helping you reclaim a sense of balance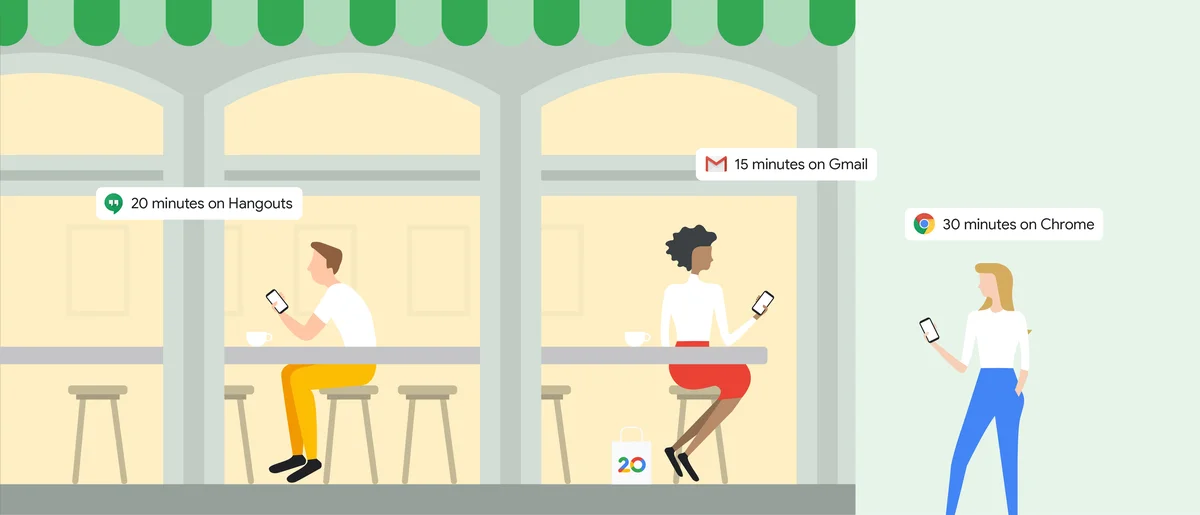 "Focus on the user and all else will follow." It's one of the first principles Google laid out in the early days, and it's still a guiding force as we build new products. And these days, focusing on the user means understanding that, for many people, technology has become a source of distractions, rather than a useful tool. Research the Android team released earlier this month indicates that mobile devices can create a sense of habit and obligation that is hard to break, even as people look for ways to create a healthy relationship with technology.
With this in mind, over the past year, teams across Google have turned their attention to building features that help you better understand how you use your devices and apps, disconnect when you want, and create healthy habits for your whole family. Here's a look at some of the ways we're helping you reclaim a sense of balance and focus on what matters most to you:
Digital wellbeing data and controls for your Android phone
Android 9 Pie lets you see a dashboard of how you're spending time on your device, including how many times you've unlocked your phone, and how many notifications you've received. You can also set time limits on apps, like "30 minutes for Chrome." When you're close to the limit, you'll get a nudge reminding you, and when time is up you won't be able to use the app anymore (unless you cheat!). You can also try Wind down, which helps you remember to stop scrolling and get to sleep. These features are currently in beta for Pixel users.
Digital ground rules for your family
Every year, more and more kids have access to connected devices: according to our research, 75 percent of kids age 6-12 own or share a tablet, and 52 percent of kids age 6-12 own or share a smartphone. Our Family Link app, which is now available in nearly every country around the world, helps parents better manage their kids' experience with technology. Family Link lets parents set screen time limits, approve or block certain apps, remote lock devices, and view activity reports so they can stay in the loop on how their kids are exploring.
Last week we shared that in addition to using Family Link for children under 13, parents around the world can use Family Link to supervise their teen's existing Google Account (see applicable age for a teen in your county).
You choose how you YouTube
It's easy to lose track of time when you're watching YouTube videos. That's part of the fun! But for those times you want to set some boundaries, YouTube has added features to help you understand how much time you're spending in the app and help you take a break. The new Time Watched profile tells you exactly how much time you're spending in the app, and you can set a reminder for yourself to take a break once you've hit a certain amount of time. We've also added the option for you to bundle YouTube notifications into one daily digest. You can even choose what time of day you want to see it.
We've always aimed to build products that help you get things done efficiently and free you up to focus on the other things that matter to you—from Search, where our goal has always been to get you an answer as fast as possible, to tools like Smart Reply in Gmail which suggest text for you. That's more important now than ever, and we'll keep building with that principle in mind.
The world we live in today is very different from the one when Google started back in 1998. We're no longer using clunky computers to perform simple searches and send basic emails—with the phones in our pockets, we can accomplish things we couldn't have come close to doing with ye olde desktop. But as technology becomes increasingly woven into our day-to-day, making sure it's improving life—instead of distracting from it—is more important than ever. That's focusing on the user, and that's what we're continuing to do.