Training the next generation of Android developers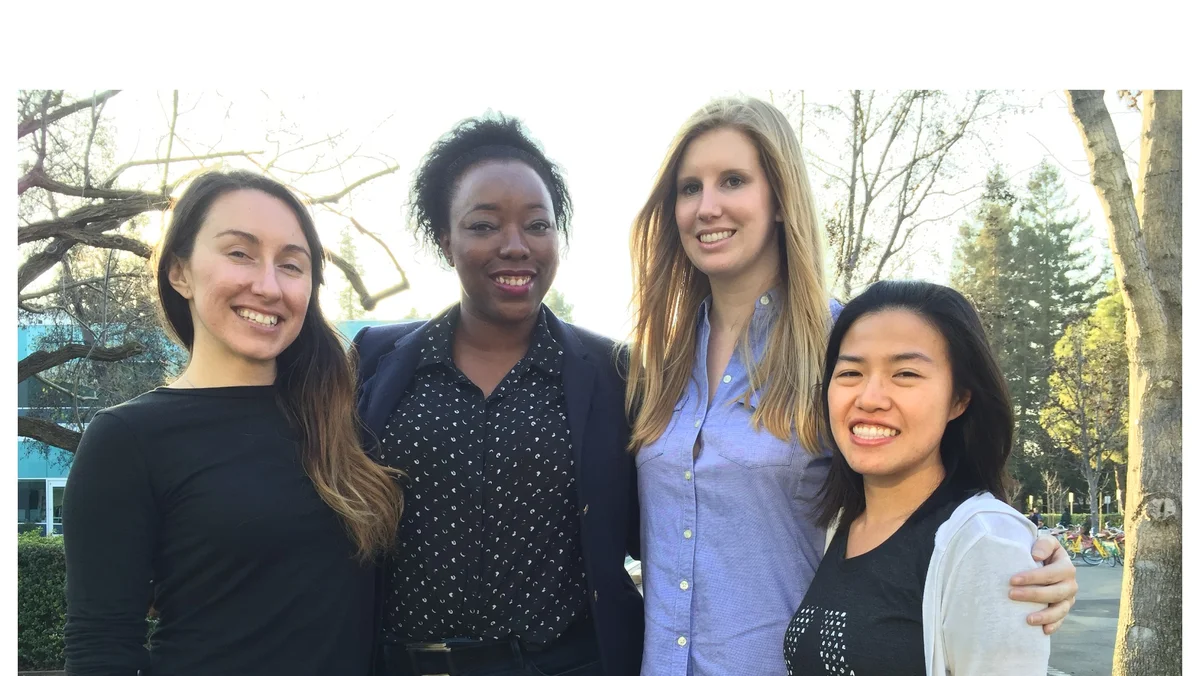 Pictured left to right: Natalia Villalobos, Omoju Miller, Laura Markell and Kat Kuan

In 2015, Developer Advocate Kat Kuan and I took a walk around the marshlands of Google's Mountain View campus. We asked ourselves, "Why aren't there more people of diverse backgrounds building apps for Android?" We noticed that the Android training content offered at the time assumed an intermediate level of programming experience, and decided to challenge that assumption. Was it possible to learn Android without any programming experience? We set out to create a learning path that would enable anyone to become an Android developer, and this remains one of the main priorities for Android's training content.
As a team of four women at Google with different backgrounds and experiences, we envisioned what this learning process could entail and conducted early user testing to make sure student needs were met. In partnership with Udacity, we co-developed a curriculum for Android beginners. We focused on not only delivering technical content, but also on crafting supplemental materials like app case studies, an easy-to-understand vocabulary glossary and inspiring video content to reduce imposter syndrome. In 2015 the Android for Beginners course launched, and we saw tremendous reception. Soon students were asking, "What's next?" We expanded the curriculum into a series of courses to help people without programming experience build a collection of Android apps. This was a major step towards building a more inclusive, equitable Android developer ecosystem.
In the six years since, Google continues to grow its investment with a larger dedicated training team. We're seeing even more demand for beginner Android training, particularly as there are now over 3 billion active Android devices in the world. With a platform that evolves as quickly as Android, making sure learners have access to up-to-date materials that reflect development best practices is a major priority.
The latest course is Android Basics in Kotlin, available now for people with no programming experience who want to build basic Android apps within the flexibility of their own schedule. Beyond this online curriculum, we created materials for different learning styles so everyone can learn these critical Android concepts. To support students who learn best with others, we have facilitator materials that are useful for a group setting. To support more traditional classroom learning, we offer a university classroom curriculum that educators can adapt for their teaching environments. Next up, we are working on a training course in Compose, which is Android's latest toolkit for building user interfaces.
Since that very first conversation that sparked the idea for this initiative, it was always about wanting to empower people. To date, hundreds of thousands of students have started their Android training. It has been incredible to witness their growth — both in the skills they acquire and the confidence they gain.
But we're not done asking the hard questions. We're still challenging our assumptions, and we're as committed as ever to enabling more people to build products that reflect their diverse experiences. This not only unlocks new career paths for people, but it results in a better app ecosystem — one that serves more people, and creates new opportunities.
To stay up-to-date on the latest news in Android training, check out the Android Developers blog.