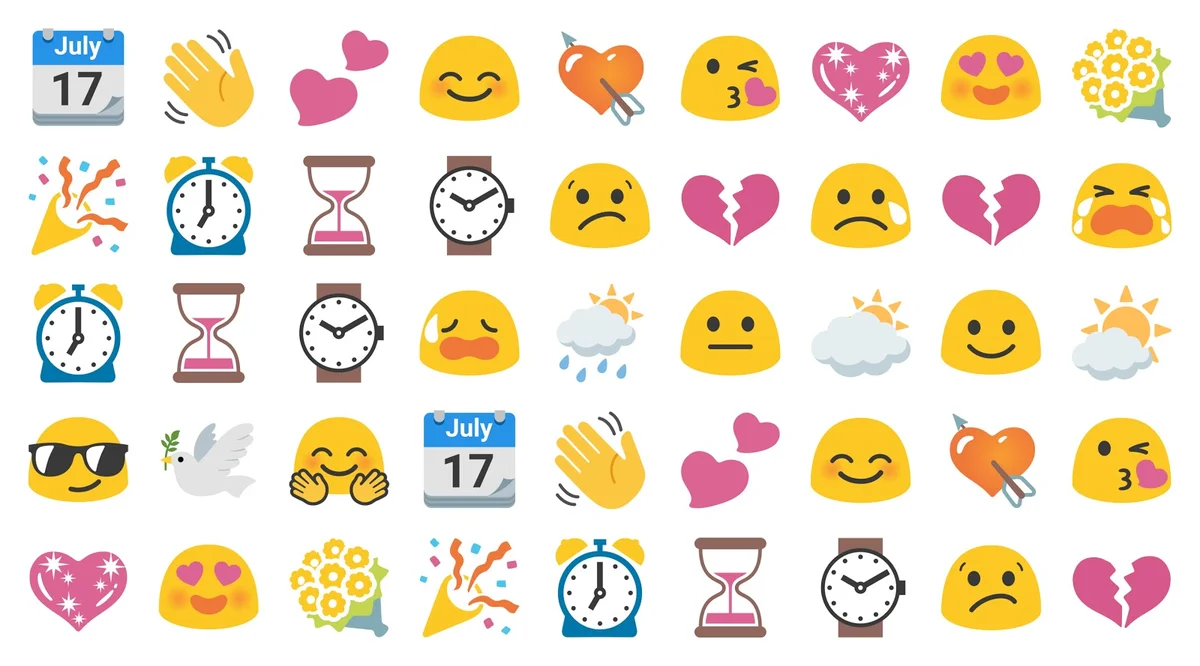 Editor's note: On World Emoji Day, we're taking the time to bid farewell to our old Android emoji, known fondly by fans as "blobs." We're rolling out a new set of emoji as part of Android O. They're squishy and lovable—and designed for more consistent communication. Breaking up is hard to do, but we'll find love in a blobless place.
Dear Blob,
I see it all now that you're gone.
We were both young when I first saw you… I said "it's a love story, Blobby just say yes."
Now, you lost that blobbin' feeling. Blobversation has run dry—that's what's going on. Oh Blobbie, I couldn't have tried anymore. Blame it on the blob.
Once upon a time I was falling in blob, and now you're just someblobby that I used to know.
It's time we had the talk. Blob, bye.
Although we've come to the end of the blob, I want you to know you couldn't have loved me blobber. I've had the blob of my life… you'll always be my Blobby.
Don't you forget ablob me,
Google
P.S. Nevermind, I'll find someblob like you… You can blob your own way with new stickers in Google Allo.