When you can't find the words, 65 new emoji are here for you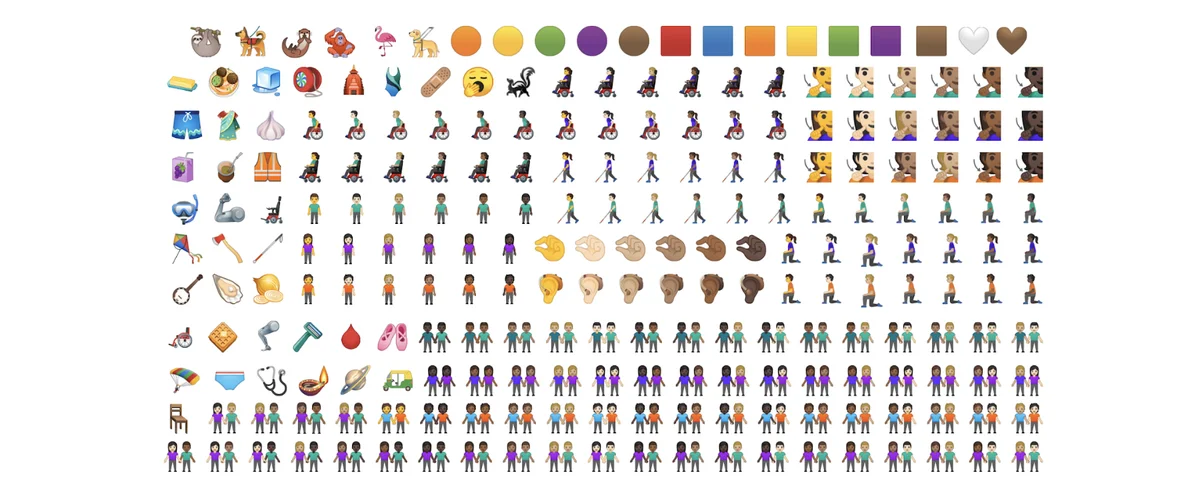 Are you a 🥳person or a 💃person? Or maybe you're more of a 💝💖💓💞💕💖❣ person than a simple 🥰person. Either way it's time to celebrate what is arguably the most important day of the year, World Emoji Day. Never heard of it? That's ok, you can look forward to 65 new emoji that we're releasing with Android Q later this year. For those who can't wait, here's a sneak peek at what's coming:

A sloth for when you're having a slow morning and running late but looking cute.

An otter for when you need to tell your significant otter that they are otterly amazing.

Garlic for when you need to fend off some vampires.

Waffle emoji and kneeling emoji. For when you're proposing your undying commitment and love for … breakfast.

Service Dog emoji and Guide Dog emoji. Just two good boys.

There are a lot of different kinds of couples out there, and our emoji should reflect that. So we designed 71 couples with different skin tones.

The Diya lamp emoji is also new. We've had Christmas and Thanksgiving covered for a while—now it's time for Diwali celebrations.
We're supporting 53 emojis with gender inclusive designs. For example, the emoji for "police officer" is commonly displayed as male and "person getting haircut" is female. These kinds of design decisions can reinforce gender stereotypes so with this update, emojis that don't specify gender will default to a gender-ambiguous design. You can still choose between male and female presentations if want to opt into a gender on your keyboard.
These new emoji will officially become available with the launch of Android Q. If you have one of these phones, you can access them today by enrolling in the Q Beta program. 
♓🅰️🅿🅿️✌ 〰🅾®️🕒D  📧♏️🔘🌶🕯️ D🅰️✌❕