10 ways Google Assistant can help you during the holidays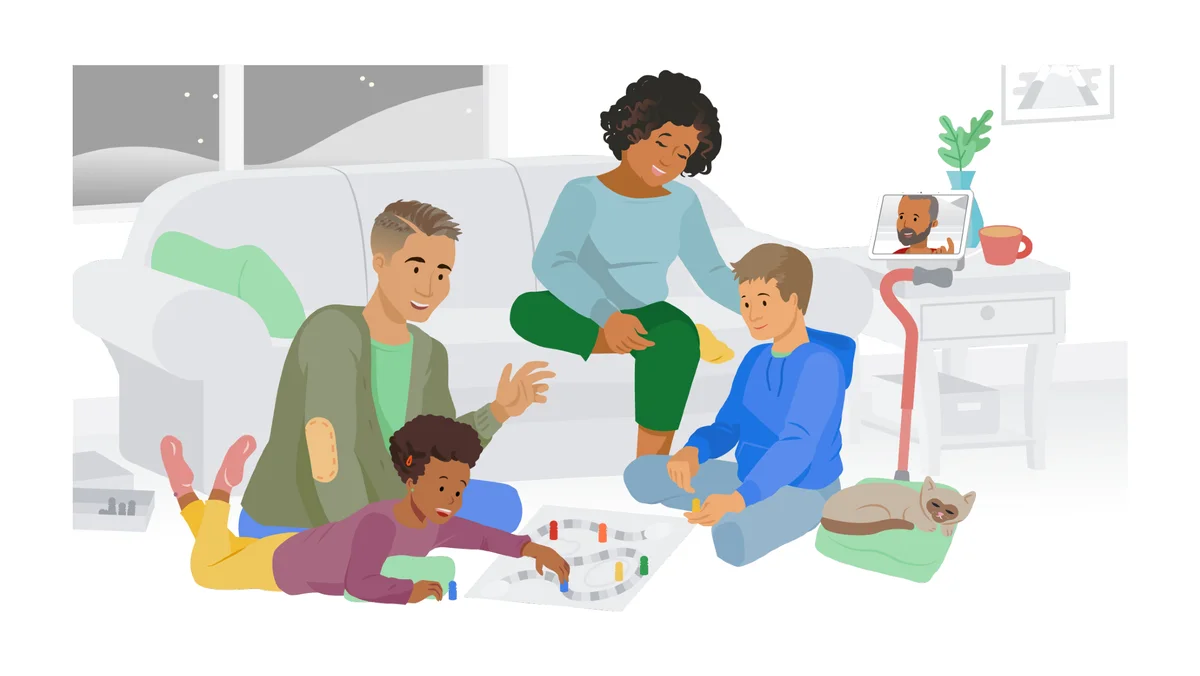 As fun as the holidays can be, they're also filled with lots of to-do lists, preparation and planning. Before the hustle and bustle of the season begins, we wanted to share a few ways you can use Google Assistant to stay on top of things and do what matters most — spending quality time with family and friends.

Get together over a good meal made easy with hands-free help in the kitchen. Surprise your family and friends with a new dish or dessert or find inspiration by saying, "Hey Google, find me Thanksgiving recipes."

…And if you happen to come across a few new favorites, tap on that recipe and ask your Assistant to save it for you by saying "Hey Google, add to my cookbook." Then when it comes time for a holiday feast, all your recent recipes will be waiting for you on your Smart Display and will show up when you say "Hey Google, show me my cookbook." Once you've gathered your ingredients, select the recipe you want to cook and say "Hey Google, start cooking" to get step-by-step instructions on your Smart Display.
3. When the food is prepared and the table is set, let everyone know dinner is ready with Broadcast. Just say, "Hey Google, broadcast 'dinner is ready.'"

4. How early is too early for festive music? The limit does not exist! And even if you don't have something queued up, you can just say "Hey Google, play Christmas music."

5. Want to avoid scrolling endlessly for gifts? Android users can use Assistant to browse shopping apps like Walmart with just their voice. If you have the Walmart app installed on your Android phone, try saying "Hey Google, search Walmart for bicycles."

6. Avoid spending hours waiting on hold when you call to adjust travel plans or return a gift. Pixel users can take advantage of Hold For Me, where Google Assistant will wait on the line for you and let you know when a real person is ready to take your call.

7. Connect and feel close from anywhere with video calling. Make a group call with Duo supporting up to 32 people on your Nest Hub Max — or send a "happy holidays!" message using one of the fun AR effects on mobile devices. To start a Duo call, just say, "Hey Google, make a video call."

8. Keep your family's busy holiday schedule on track with Family Bell from Google. Say "Hey Google, set up a Family Bell" to be reminded with delightful sounds on your speakers or smart displays when it's time to tackle important moments of your day, like holiday meals or volunteering at the local gift drive. And for routines that require a little extra work — like getting the kids to bed after a get together — create a Family Bell checklist on your Smart Display with get ready bells that remind them of key tasks to complete, like brushing their teeth and putting on pajamas.

9. Have some fun and create new memories with a hands-free family game night. Put your game face on and say, "Hey Google, let's play a game."
10. Spark some holiday magic with a story from Google. We've added a new interactive story from Grabbit, a twist on the classic fairytale, "Hansel and Gretel." Play the story from either the perspective of Hansel and Gretel or the Witch, and decide how the story unfolds. Just say "Hey Google, talk to Twisted Hansel and Gretel" and let the adventure begin! More interactive stories from Grabbit like "Jungle Book," "Alice in Wonderland" and "Sherlock Holmes" will soon be available on your Google Nest smart display devices between now and the new year.