4 ways to plan in-person gatherings with Google Assistant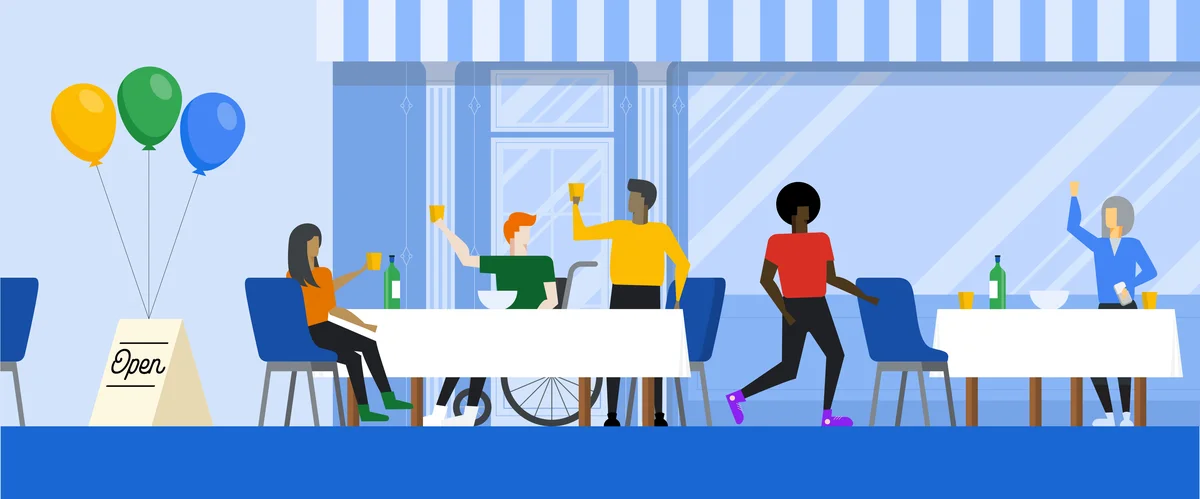 Like so many others, I've spent the last two years celebrating milestones and connecting with friends and family online — from virtually blowing out candles for my grandpa's 86th birthday to catching up with college friends over Google Meet. Now, many of us are transitioning to a world where we can give long hugs, enjoy a meal and just chat with each other in person again.
It's wonderful to reunite like this with the people we love. But let's be honest… getting together in person isn't as easy as clicking the "join" button from the couch. Planning in-person gatherings can be time consuming and a little stressful, especially if you're out of practice. That's why we're sharing a few ways Google Assistant can help you easily meet up IRL — so you can spend less time managing logistics and more time staying present with your friends and family.
1. Find a spot to meet
Finding a place to eat can take a lot of research (and debate among your friends). Luckily, Google Assistant can help narrow down your options. Just say, "Hey Google, restaurants near me" and Google Assistant will quickly pull up local spots to grab a bite.
2. Set reminders for your to-do list
Maybe you're in charge of bringing the board game or making the dinner reservation for Friday night. Google Assistant can help you keep track of those to-do's. For example, just say, "Hey Google, remind me to make dinner reservations at 5:00 p.m." and you'll get a nudge right at that time. You can even set up recurring reminders for things like monthly get-togethers and weekly date nights.
3. Update friends with hands-free messaging
On the go but need to respond to a last-minute text on your phone? Let Google reply for you. Say something like, "Hey Google, text Taylor 'I reserved a table for us happy emoji'" to keep your friends and family updated.
4. Get a ride in seconds
Quickly get to your gathering so you don't miss any more time with friends and family. Using your phone, just say "Hey Google, book a Lyft ride to (your destination of choice)" and Google Assistant will open your Lyft app to get you on your way.