Get Ayesha Curry's exclusive new recipe on the Google Assistant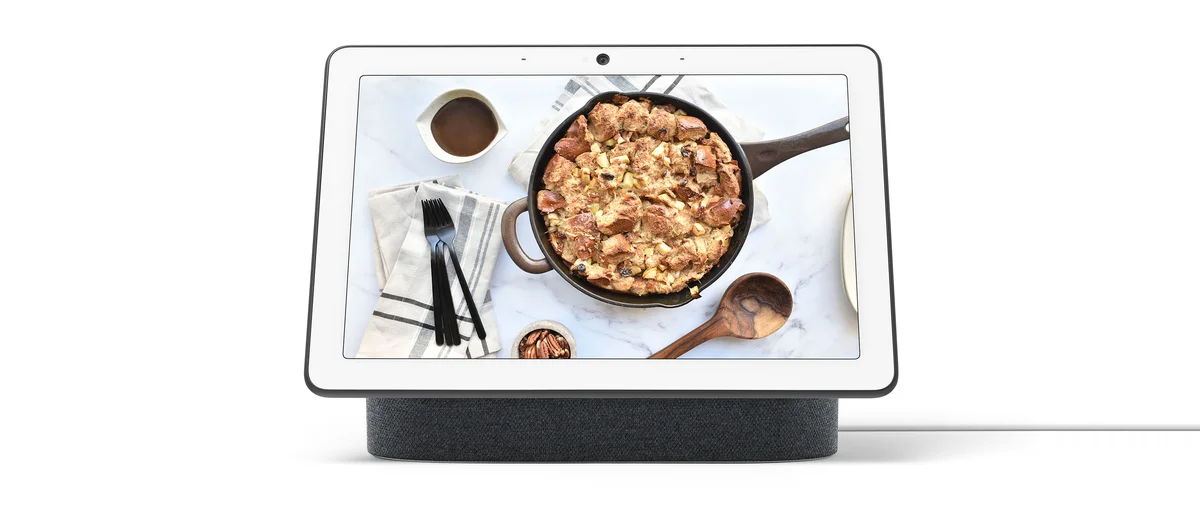 Growing up in Venezuela, Canada, Indonesia and the U.S., I've experienced many variations of the "traditional" holiday meal. But no matter where I am in the world, one thing has always remained constant: the joy of sharing a delicious meal with the loved ones in my life.
For many people, the holiday season is a chance to spend more time with family and friends. It also means attending or hosting more events than usual, and more cooking and stress to get everything prepared.
Our goal with the Assistant is to help you get things done, especially in the kitchen. To make holiday cooking even easier (and more delicious), bestselling author, entrepreneur and chef, Ayesha Curry's recipes are starting to roll out on the Google Assistant—so you can get step-by-step help cooking on Smart Displays, like Nest Hub Max.
Ready to give one of Ayesha's recipes a try? Just say, "Hey Google, show me recipes from Ayesha Curry" and you'll see a list of some of her favorite appetizers, entrees and desserts. And we have another treat for you … you can ask the Assistant for Ayesha's brand new recipe—Cast Iron Fall Bread Pudding with Brown Butter Apples—which she provided exclusively for Assistant users. To get the recipe and start cooking, just say, "Hey Google, show me Ayesha Curry's fall bread pudding recipe" to your Smart Display.
Looking for other ways your Assistant can help out in the kitchen? Here are a few ideas:
Quickly convert measurements or figure out a substitute ingredient. Just ask, "Hey Google, how many tablespoons in a cup?" or "Hey Google, what's a substitute for buttermilk?" 

Learn a new cooking technique. Try asking your Assistant, "Hey Google, show me videos for how to laminate pastry dough" or "Hey Google, show me how to brown butter."

Search for recipes based on specific dietary needs. Just say, "Hey Google, show me gluten free stuffing recipes" or "Hey Google, show me vegan broccoli casserole recipes."

And when you discover a recipe that you love or want to try out in the future, you can easily save and view it in your own personal Cookbook on Smart Displays like Nest Hub Max. I just saved Ayesha's Butternut Squash Pasta with Edamame recipe to make for my kids this weekend!
Whether you're a novice cook hosting your first Friendsgiving, or a seasoned chef putting on your 20th annual Thanksgiving dinner, the Assistant can provide hands-free help so you can pull off the perfect holiday meal.