The Google Assistant, powering our new family of hardware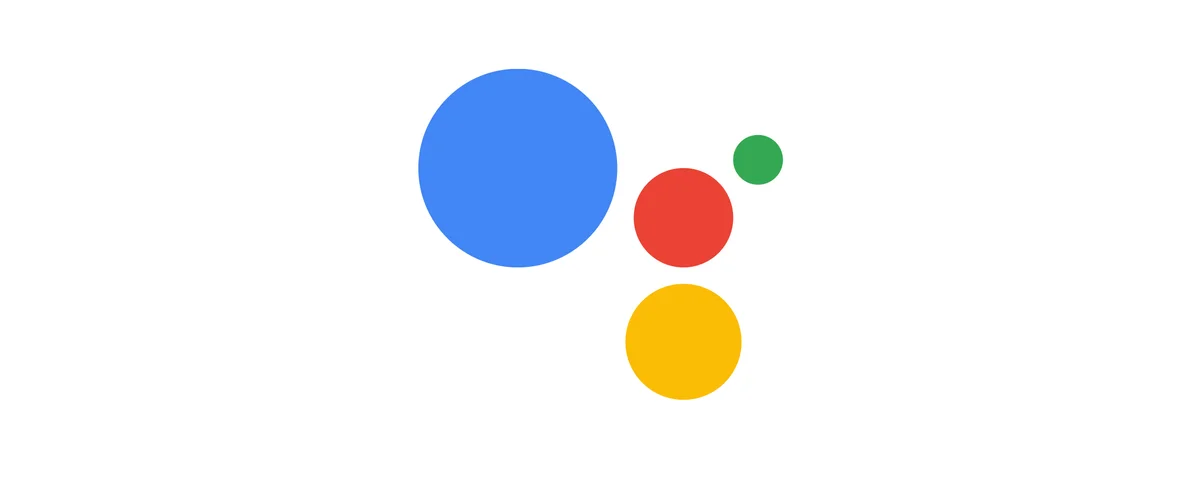 Today we introduced Google Home Mini and Google Home Max, a new Pixel phone, a new Pixelbook and Pixelbook Pen, and Pixel Buds. Something all of these products have in common is the Google Assistant. With new Assistant features throughout the entire line-up, they're built with the Assistant in mind, ready to help you get more done.
But let's take a step back. Exactly one year ago today, we first introduced the Google Assistant, which lets you have a natural conversation with Google. We said the Assistant should be helpful, simple to use, available where you need it and that it should understand your context—location, device you're using, etc. And that's exactly what we've been working toward. So before diving into what's new today, let's take a look at some of our highlights from the past year:
Hardware that works with your Assistant—Android phones, iPhones, headphones, voice-activated speakers like Google Home and others from several manufacturers, Android Wear and Android TV.
Your Assistant in more languages and places—Google Home in the U.K., Canada (English and French), Australia, Germany, France and, today, Japan. The Assistant on eligible Android phones and iPhones is also available in Brazilian Portuguese, Japanese, Korean and, coming soon, Italian, Spanish (in Mexico and Spain) and Singaporean English.
Smart home devices and platforms that work with your Assistant—you can now control over 1,000 smart home products from more than 100 brands, including August Home, Logitech Harmony, Nest, Philips Hue, SmartThings and Wemo.
Features to make your Assistant better—we've introduced Hands-Free Calling, reminders, shopping, shortcuts, step-by-step instructions to millions of recipes, and more. And of course Voice Match, which enables different household members to get personalized help on a shared device. So when you ask a question, the Assistant can recognize it's your voice and respond with your news preferences, calendar, commute, and reminders. Starting today, Voice Match will be available in every country where Google Home is available (U.S., U.K., Australia, Canada, France, Germany and Japan).
We've come a long way in the past year, but we're even more excited about what's still in store, starting with what we're announcing today. Here's a look at what's coming over the next few months:
Choose a new voice: The Assistant now has two voice options, starting in the U.S., so you can choose a voice that's right for you. Try it today by going to settings in your Google Home app or Google Assistant on your phone and navigating to preferences.
Spend time with family: The Assistant will soon have more than 50 new ways for families to have fun, and with support for kids' accounts managed with Family Link already on Android phones and coming to Google Home, you can have fun whether you're on the go or at home. Soon, you'll be able to say "Ok Google, let's play a game" and go on an adventure with Mickey Mouse, identify your alter ego with Justice League D.C. Super Hero, or play Freeze Dance in your living room. You can learn by saying "Let's learn" and then quiz yourself with games like "Talk Like a Chef" or "Play Space Trivia." When it's time for bed, try saying "Ok Google, tell me a story" to hear classics like Snow White and original stories like "The Chef Who Loved Potatoes."
Manage your routines: Your Assistant will soon be able to help you manage your daily routines across your devices. So, once you've set up your preferences, when you say "Ok Google, let's go home" your Assistant can update you about your commute, text your partner that you're on your way and play your podcast where you left off. And when you get home, just say "Ok Google, I'm home," and it will turn on the lights, adjust to your desired temperature and share your reminders.
Transactions: Over the next week, you'll also be able make fast and easy purchases with your Assistant, starting with 1-800-Flowers, Applebee's, Panera and Ticketmaster. So you'll be able to say, "Ok Google, talk to Ticketmaster" to your Assistant on your phone to find and buy your tickets.
Broadcast: With the new broadcast feature, your Assistant can round up the family and announce to Google Homes around the house that it's dinner time. Just say, "Ok Google, broadcast: come on upstairs for dinner in 5 minutes." The best part—you can even broadcast from your phone to Google Home with your Assistant. Just say "Ok Google, broadcast: I'm on my way!"
Explore with Google Lens: We're bringing an early preview of Google Lens to Pixel phones. At the start you'll be able to look up landmarks, books, music albums, movies, and artwork, by tapping on the Lens icon in Google Photos. Over the next few weeks, we'll add more capabilities, as well as the ability to use Lens in the Google Assistant. With the Assistant, it will provide a conversational experience for quick help with what you see, right in the moment.
Get things done with Pixelbook and Pixelbook Pen: On Pixelbook, your Assistant can help you send a quick email, create a new doc or get the details of your next calendar event. And with Pixelbook Pen, you can circle text or images on your screen to get more information or take action. Looking at a photo and wondering where the beautiful mountainscape is located? Circle it and let your Assistant do the rest.
On the go with Pixel Buds: Pixel Buds are optimized for the Google Assistant on Android phones, so you can play music, have notifications read to you, get directions or set a reminder, all without looking at your phone.
Control your smart home with Nest: With Nest Camera, you can say "Ok Google, show me the entryway on my TV" to your Assistant on Google Home and keep up with what's going on in your home. Coming next year, with the Familiar Faces feature on Nest Hello, when the doorbell rings and Nest Hello recognizes the person at the door, it will automatically have the Assistant broadcast that information to all the Google Home devices in the house. So you can know who's there right when they arrive.
So that's what's new with the Assistant. We're continuing to make it more helpful and more available on new devices—whether you're at home, on the go or somewhere in between—and in new languages and countries.
With all of the improvements built up over the past year, the Assistant can help you get more done and give you more time to focus on what matters. And we're excited about what the future holds—with our expertise in natural language understanding, deep learning, computer vision, and understanding context, your Assistant will just keep getting better. Over time, we believe the Assistant has the potential to transform how we use technology—not only by understanding you better but also by giving you one, easy-to-use and understandable way to interact with it. All you have to do is say "Ok Google" to get help from your own personal Google.