Hey Google, tell me about an inspiring woman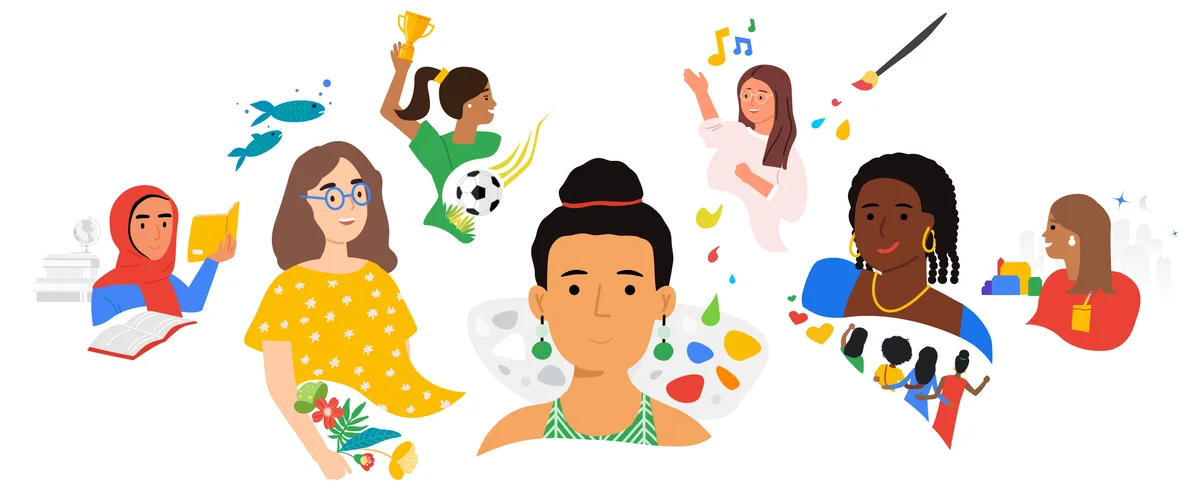 Honoring the bold, brave and brilliant women who have influenced our lives is not limited to a single month—it's a daily endeavor. But for Women's History Month, Google Assistant and Google Arts & Culture are doing something special. 
When you wish your Assistant "Happy International Women's Day," you'll learn about one of twelve extraordinary women like Dolores Huerta (an American labor rights activist), Savitribai Phule (often called the mother of Indian feminism), Rachel Carson (an American marine biologist, conservationist and author) and Dr. Kakenya Ntaiya (an activist empowering girls to access education in Kenya). For additional stories about female trailblazers, visit g.co/womeninculture.
Celebrate with your Google Assistant all month long by asking your smart speaker, Smart Display (like Nest Hub Max) or phone (Android and iOS):
"Hey Google, Happy International Women's Day"

"Hey Google, tell me about an inspiring woman" 

"Hey Google, tell me quotes from inspiring women"
And if you're looking for ways to connect with the women in your life (or treat yourself!), get a little help by asking your Assistant:
"Hey Google, play a podcast about inspirational women"

"Hey Google, talk like Issa" to get Issa Rae's cameo voice.

"Hey Google, call Mom"

"Hey Google, text Lisa 'Happy International Women's Day'"

"Hey Google, who runs the world?"

"Hey Google, compliment me"