I/O: Building the next evolution of Google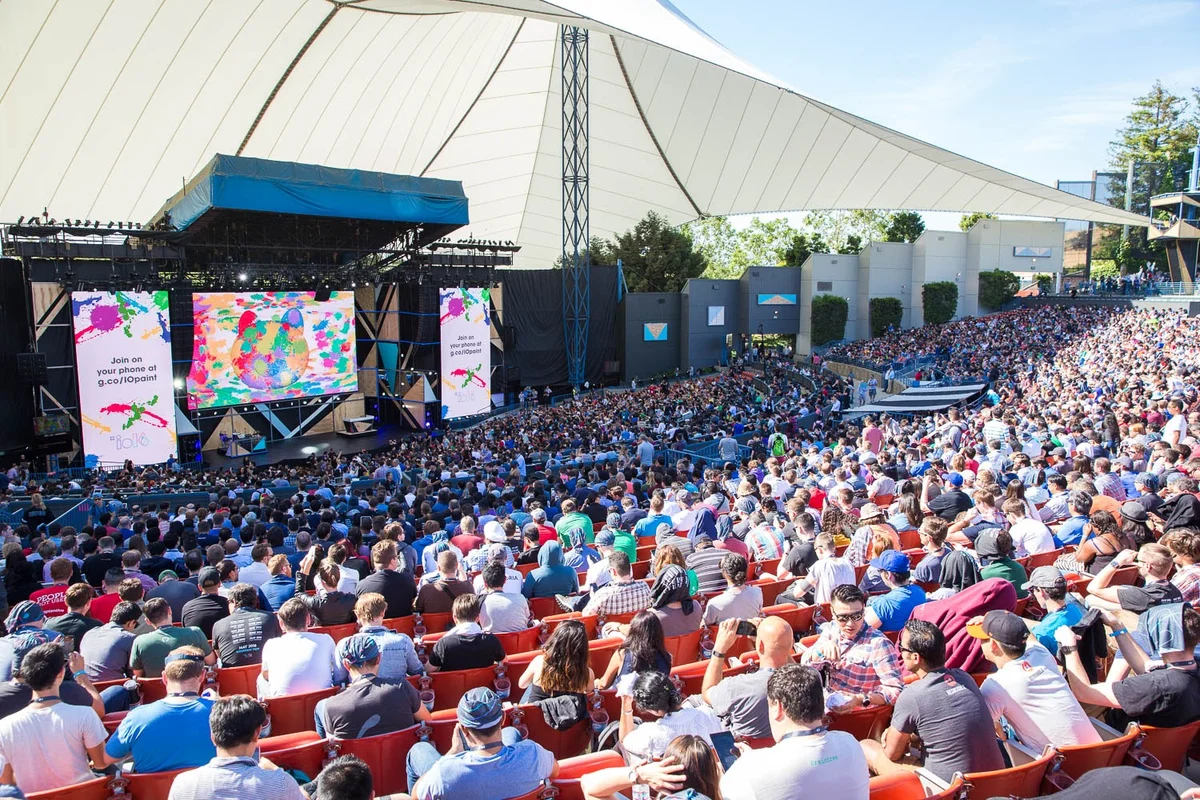 This morning in our Mountain View, CA backyard, we kicked off Google I/O, our annual developer conference. Much has changed since our first developer event 10 years ago, and even more since Google started 17 years ago. Back then, there were 300 million people online, connecting through desktop machines; today that number is over 3 billion, with the majority using mobile devices as their primary way to get information, organize their day, get from point A to point B, and stay in touch. In a world in which the mobile phone has become the remote control for our daily lives, Google's mission "to organize the world's information and make it universally accessible and useful" is truer and more important than ever before.
The Google assistant
When we think of the Google search experience today—a rich panel of information on [Zika virus], or an alert telling you your flight is delayed—it's striking to see how far things have come from the early days of 10 blue links. Many of these advances have been thanks to machine learning and artificial intelligence—specifically, areas like natural language processing, voice recognition and translation—and they have helped us build an increasingly useful and assistive experience for users. They are the ingredients that make Google speech recognition the most accurate in the world, and that let you take a picture of a sign in Chinese and see it translated into English.
Progress in all of these areas is accelerating, and we believe we are at a seminal moment. People are increasingly interacting naturally with Google, and aren't just looking for the world's information but actually expecting Google to help them with their daily tasks.
Which is why we're pleased to introduce...the Google assistant.
The assistant is conversational—an ongoing two-way dialogue between you and Google that understands your world and helps you get things done. It makes it easy to buy movie tickets while on the go, to find that perfect restaurant for your family to grab a quick bite before the movie starts, and then help you navigate to the theater. It's a Google for you, by you.

The assistant is an ambient experience that will work seamlessly across devices and contexts. So you can summon Google's help no matter where you are or what the context. It builds on all our years of investment in deeply understanding users' questions.
Today we gave a preview of two new products where you'll soon be able to draw on the Google assistant.
Google Home
Google Home is a voice-activated product that brings the Google assistant to any room in your house. It lets you enjoy entertainment, manage everyday tasks, and get answers from Google—all using conversational speech. With a simple voice command, you can ask Google Home to play a song, set a timer for the oven, check your flight, or turn on your lights. It's designed to fit your home with customizable bases in different colors and materials. Google Home will be released later this year.
Allo is a new messaging app that also comes complete with the Google assistant, so you can interact with it directly in your chats, either one-on-one or with friends. Because the assistant understands your world, you can ask for things like your agenda for the day or photos from your last trip. If you're planning a dinner with friends, you can ask the assistant to suggest restaurants nearby, all in one thread. 
Allo includes Smart Reply, which suggests responses to messages based on context, and comes with fun ways to make your chats more expressive, including emojis, stickers, and the ability to get creative with photos. There's also an Incognito mode that provides end-to-end encryption, discreet notifications, and message expiration.
In addition to Allo, we're introducing Duo, a companion app for one-to-one video calling. With Duo, our goal is to make video calling faster and more reliable, even on slower network speeds. We also introduced a feature called Knock Knock, which gives you a live video of the other caller before you answer.
Best of all, both Allo and Duo are based on your phone number, so you can communicate with anyone regardless of whether they're on Android or iOS. Both apps will be available this summer. Read more
here
.
Android N, Wear, VR, and Instant Apps
Today we shared details about what's coming in Android N, including better performance for graphics and effects, reduced battery consumption and storage, background downloads of system updates, and streamlined notifications so you can power through them faster, and updated emojis including 72 new ones. And we want your help coming up with a name for N that can be a sweet successor to Marshmallow.
Read more
and help us #NameAndroidN at
Android.com/N
.
On top of Android N, we've built a new platform for high quality mobile VR called Daydream. Together with Android manufacturers, we're working on upcoming phones, and sharing designs with them for a VR viewer and controller that will be really immersive, comfortable and intuitive to use. Your favorite apps and games will be coming to Daydream too, including Google's—like YouTube, Street View, Play Movies, Google Photos and the Play Store. More to come this fall.
We also previewed
Android Wear 2.0
, including a revamped user experience and standalone apps that run right on the watch, no matter where your phone is or even if it's off.
Finally, we're introducing Android Instant Apps—which let you run Android apps instantly, without requiring installation.
Firebase
Today we launched a big expansion of Firebase, our most comprehensive developer offering to date. Going beyond a mobile backend, the platform helps developers quickly build high-quality apps, grow their user base, and earn more money across iOS, Android and the mobile web.
Tackling global challenges with smarter tools
Machine learning and AI are changing not only computing, but also the way in which we tackle problems we've never been able to solve before. The opportunities are even greater when we harness the powers of
open-source tools
to make them available to the broader developer and researcher community. Imagine what we could do if we work together and use these technologies to tackle challenges in climate change, health care or education. As our machine learning and AI capabilities get smarter and more versatile, these possibilities are starting to appear on the horizon. These are very exciting times indeed.