Two new ways the Google Assistant can help with an upcoming trip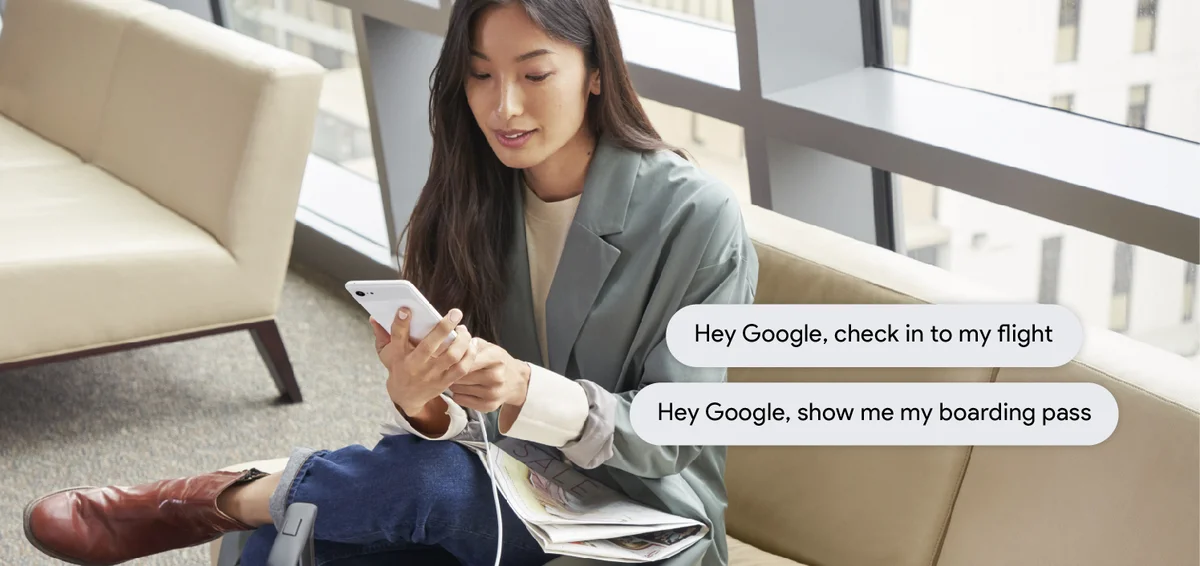 The start of a new year is a great time to de-stress from the holidays and plan vacations for the year. While we can't promise shorter security lines, extra leg room or a suite with an ocean view, we're introducing a couple of new features in the Google Assistant to make your travels a little smoother.
Check in for your flight with ease
With your Assistant, you can already search for upcoming flights, get prices and track your flight status, but now we're taking you one step closer to boarding your plane. You'll soon be able to check in to your flight, and save and retrieve your boarding pass with the Google Assistant on your Android or iOS smartphone.
If you're traveling domestically on United Airlines and your flight confirmation is in Gmail, the Assistant will send you a notification on your phone to remind you that check-in is available. You can also say, "Hey Google, check in to my flight" to prompt the Assistant to check in for you, so you don't need to remember your confirmation number. And after you've checked in, you can view your boarding pass in Google Pay or say, "Hey Google, show me my boarding pass."  

We're rolling out this feature first with domestic flights serviced by United Airlines, and we look forward to expanding this feature to more airlines and flights soon.
Sleep easy with hotel bookings from the Assistant
If you have a hotel in mind, the Assistant can help you book a room through a quick conversation on your phone. You could say, "Hey Google, I'd like to book the Cambria Hotel in New York on January 12th" to view availability, different pricing options and then easily reserve a room using your existing Google Pay credentials.
We're working with a range of companies to enable fast, simple hotel bookings, from hotels like Choice Hotels, AccorHotels and InterContinental Hotels Group to online travel agencies and partners such as Priceline, Expedia, Mirai and Travelclick - an Amadeus company. This feature is currently available in the U.S. on Android and iOS smartphones and is just the first step in our goal of easing the hotel booking process with the Assistant.
This is a busy time of year, so we hope these new tips with the Google Assistant can help you save time and focus on the most important part of traveling—the journey itself.