Playlists that bring the news home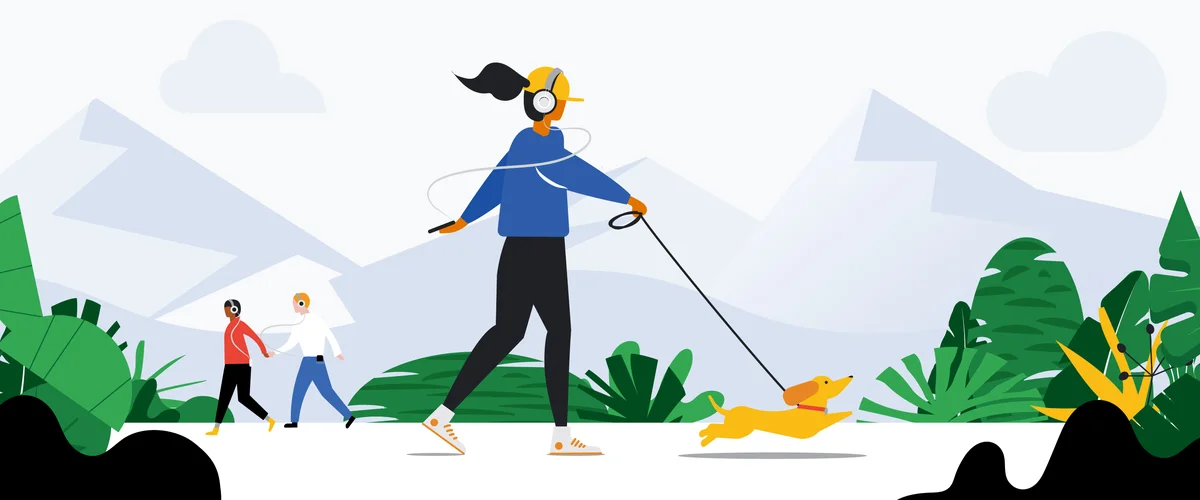 Podcasting is more popular than ever, and news is the fastest-growing category in podcasts. But there often tends to be a focus on national and broader news topics; it's harder to find on-demand quality audio journalism at the local level, or about things that are personally relevant to listeners. 
We want to help bridge that gap with new, intelligent audio news experiences that deliver local stories and more personalized content. We're bringing Your News Update to Google Podcasts and also making it easier to listen to local news when you ask Google Assistant. Both of these updates will feature new natural sounding text-to-speech voices to make the listening experience more enjoyable. 

Last fall, we launched our smart audio news playlist Your News Update on Google Assistant. Now, Your News Update is coming to Google Podcasts to make it easier for millions of podcast users in the U.S. to easily discover and listen to the news that's especially timely and relevant to them.

When you open the Google Podcasts app and navigate to the Explore tab, you can subscribe to Your News Update and listen to a mix of short news stories chosen in that moment based on your interests, location, user history and preferences. If you're a music fan living in Los Angeles, for example, you might hear a local story on Governor Gavin Newsom's latest announcement, and then a review of the latest Katy Perry album, followed by  a deep dive of the upcoming election. 
This tailored experience is made possible by applying Google News's deep understanding of news stories to the audio format and personalizing what you hear. To start, we analyze what's being said within a given audio file, then apply machine learning techniques to understand how the people, places and things in this story link together and relate to a particular person's interests. This technology enables us to create playlists of stories that are always up-to-date and customized for everyone who's using Your News Update. This format helps people hear stories from a variety of local and national publishers all in one place. 

Listening to local news on Google Assistant
The news cycle is currently dominated by topics like COVID-19, racial injustice and the recent hurricanes and wildfires, and while these stories all have important national angles, they're also directly affecting people's lives and local communities. Local stories already feature prominently in Your News Update, but now we're also making it easier for people in the U.S. to listen to local news with the help of Google Assistant. Just ask your Google Nest smart speaker "Hey Google, play local news" or "Hey Google, play news about [your city]," and you'll hear a mix of native audio and text-to-speech local news stories. 
To help you listen to text-based stories more easily, this feature uses new text-to-speech voices that sound more natural and well-suited for reading the news—think of it as our version of a newscaster. This new voice model was trained on reading longer segments of text and goes beyond just reading words out loud by incorporating voice pitch, sound length and stress on certain words and syllables. With this new technology, we can convert a wealth of content to audio for listeners while giving it a human touch.
Whether you're listening on your commute, during a walk or in your home, we're working to provide smarter, compelling news experiences made just for you.