5 Chrome extensions that help me get more done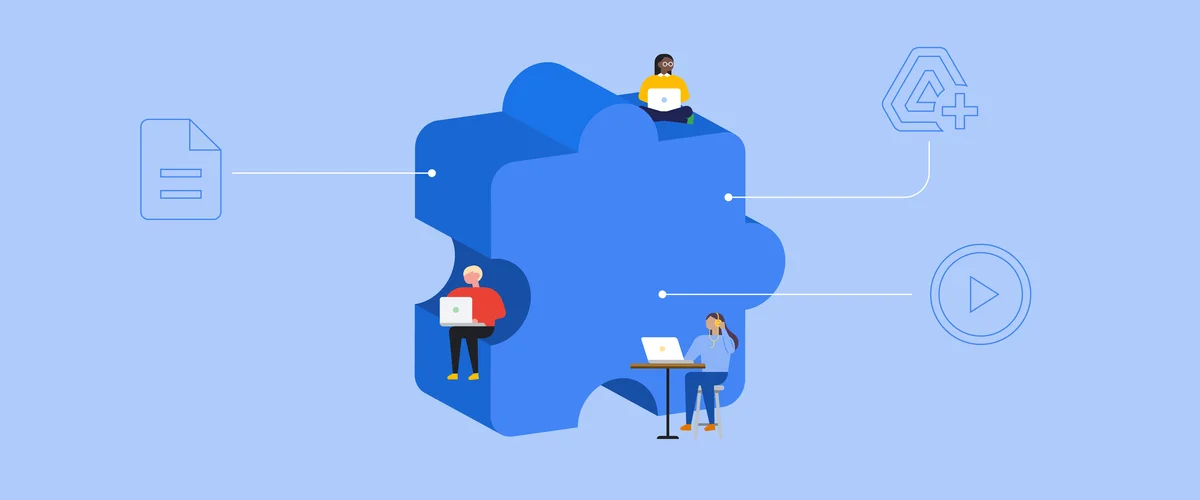 Although my goal is always to cross as much off my to-do list as possible, I'm only human. When I don't make as much headway as I'd like, it's hard not to feel a little intimidated by the tasks that await me. Luckily, I tend to do a ton of work in Chrome — and I have a few favorite Chrome extensions that I use to help keep my to-do list moving. See my favorite extensions below, and to install and learn more about these and other Google-built extensions, visit the Chrome Web Store.
1. Convert files into Docs, Sheets or Slides with ease
Working with organizations, partners or vendors who don't use the same programs I do used to create hiccups in my day. I'd spend hours figuring out how to convert files to Docs, Sheets and Slides effectively and securely. Once I found the Office Editing for Docs, Sheets & Slides extension, converting files got a lot easier. If someone sends me a file I need to convert, rather than downloading it, I add it to Google Drive. Then I highlight the file and click the extension icon. From there, I'm able to edit the file directly in Docs, Sheets or Slides without converting it.
2. Translate websites into more than 50 languages
I work with global teams and partners, so I'm often handling online content that isn't in my native language. The Google Translate extension allows me to quickly read pages that are in a different language, and there are a few different ways to use it. I can highlight or right-click on a section of text, then click the Translate icon on the browser toolbar, or translate the entire page with the button.
Translate an entire page with a click of a button.
Highlight and translate a section of text.
3. Watch videos and do work in the same browser
I'm the first to admit I don't know everything, so I often turn to YouTube to learn new skills. But viewing a video tutorial while following its instructions in the same browser can be challenging, and shrinking windows to see both doesn't always work. That's where the Picture-in-Picture Extension comes in handy. To fully see both a video and the rest of my browser window, I click the Picture-in-Picture icon to the right of the search bar in Chrome while the video's playing. The video minimizes to the bottom right corner of my screen and I'm able to navigate to other tabs.
Minimize videos and navigate to other tabs with Picture-in-Picture.
4. Save content to Google Drive with a click of a button
When I'm working on a project or big launch, I can receive hundreds of image and video files a week. Keeping them all organized is crucial. Thankfully, the Save to Google Drive extension allows me to easily save documents, images and videos with just a click. After the content is saved, I can easily open, rename or view the file in Google Drive. And I can quickly find it in Drive by sorting by file type (Docs, Slides, etc.), owner, location, the last date it was modified and even by files that have open comments assigned to me.
5. Take a breather to reset throughout the day
One of my goals this year is to take more screen breaks throughout the day. Taking regular breaks allows me to come back to projects and meetings focused and energized, but I often forget to get up and stretch, particularly on days when I'm in multiple meetings or working toward a deadline. I can set the Mindful Break extension to remind me to take a break after a certain number of hours or at a specific time each day. On days when I'm feeling like I need a little extra boost, I also use the "random" reminder. It also offers guided breathing exercises.