Finding answers gets better with Chrome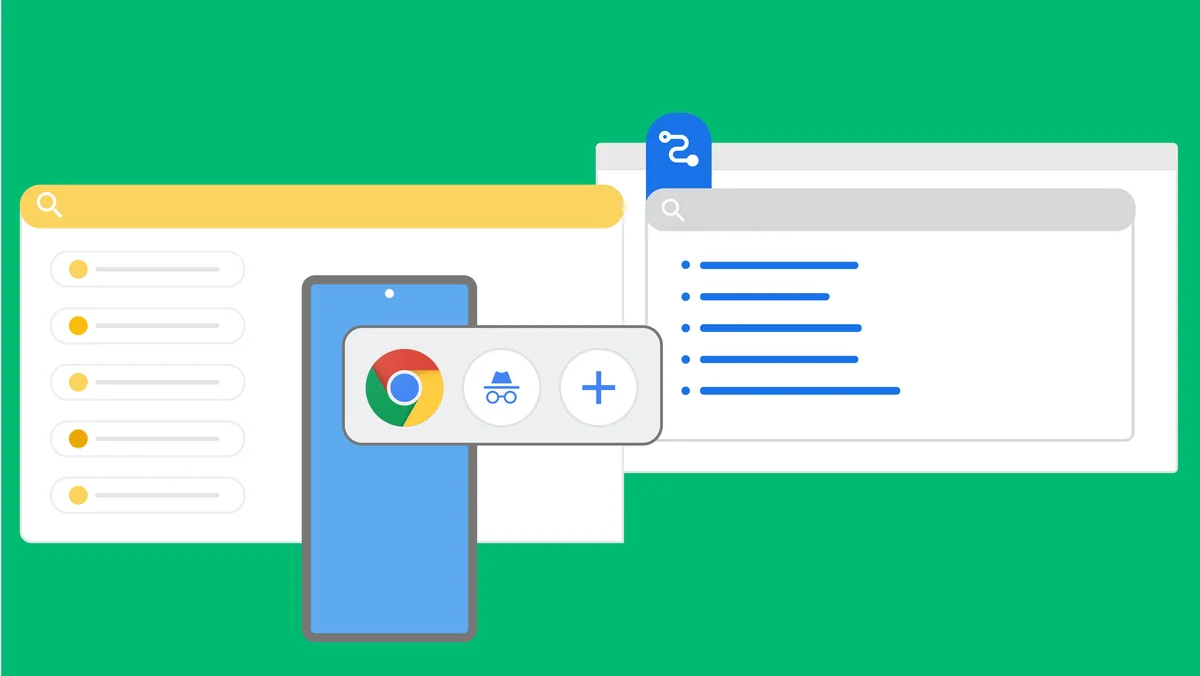 Every month, we look to add more features to Chrome to help you find information and get things done while navigating the web, whether you're on your laptop or phone. Here's what's new:
Jump back into your Journeys and find what's next
Our days are constantly filled with interruptions. You might be researching across multiple pages for hikes for the weekend or information about vaccines, then quickly need to switch over to a last-minute work call, only to forget where you originally left off. Now with Journeys, rolling out in the latest version of Chrome for desktop, you can revisit past explorations grouped by topic.
When you type a related word into your search bar and click on "Resume your research" or visit the Chrome History Journeys page, you see a list of relevant sites you visited and can quickly pick up where you left off, whether it was earlier today or weeks ago. Journeys will even take into account how much you've interacted with a site to put the most relevant information front and center, while also bringing you helpful suggestions on related searches you may want to try next.
Importantly, you're always in control of your data. You can delete individual items or entire clusters of activity — or turn off Journeys completely. As always, you'll be able to clear your browsing history right from Chrome settings. Finally, Journeys currently only groups history on your device — nothing is saved to your Google account. And based on user feedback and interest, we'll explore adding the ability to access Journeys in Chrome across multiple devices (just like bookmarks or passwords). Journeys is rolling out to Chrome desktop on any OS in English, German, Spanish, French, Italian, Dutch, Portuguese and Turkish.
The Journeys feature of Chrome groups together your search history based on topic or intent
Take action directly from your address bar
Rolling out now, we're releasing more Chrome Actions to help you get more things done quickly from the Chrome address bar. We first released Chrome Actions a couple years ago, with Actions like Clear browsing data. You can save time with an Action by typing its title. The Chrome address bar also predicts when you could benefit from a Chrome Action based on the words that have been typed. Some of our favorite new Actions are:
"Manage settings"
"Customize Chrome"
"View your Chrome history"
"Manage accessibility settings"
"Share this tab"
"Play Chrome Dino game"
Soon, look out for more Chrome Actions coming to more languages and to mobile.
Chrome-ify your Android home screen
With the new Chrome widgets for Android, you can quickly start a text search, voice search, Lens search or open an Incognito tab right from your homescreen. There's even a shortcut to play the Chrome dino game – even if you're online. Or, if you really love the dino game, there's a widget dedicated just to our prehistoric friend. Rolling out now, to get the Chrome widget for Android, long press the Chrome icon then select "widgets."
Add new Chrome widgets to your Android homescreen
We have so many more tools and features that we think you'll love in 2022. If you do have any suggestions on things you want to see, send us a tweet @googlechrome.