4 new ways to use Chrome on iOS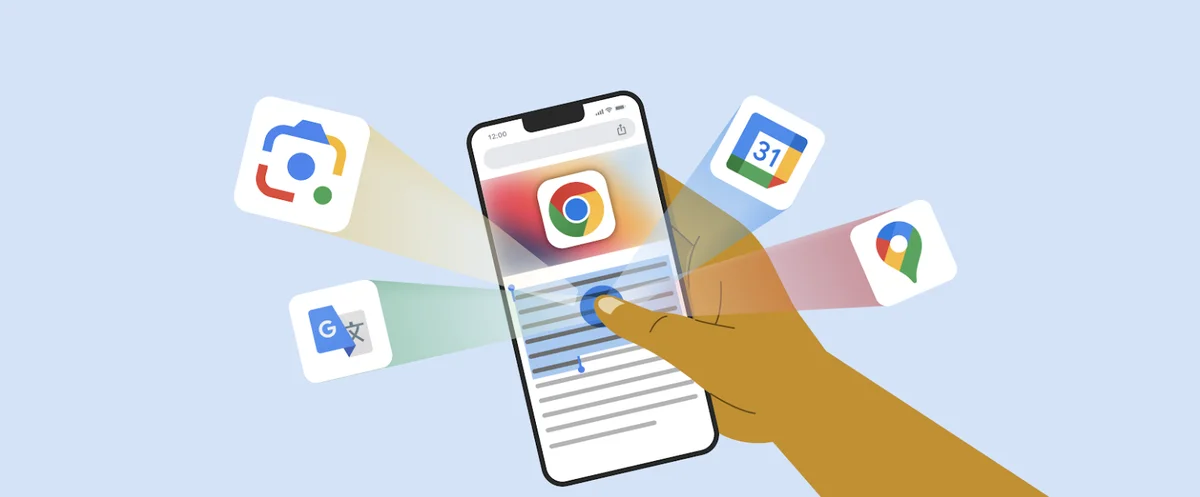 Some new and favorite Chrome features are headed to iOS as we continue to bring the best of Google to iPhone and iPad users. On top of recently-launched features like Chrome Actions, check out four updates coming to Chrome on iOS to help you quickly get more done from your browser.
1. See an address on the map
When you see an address in Chrome on iOS, you no longer need to switch apps to look it up on a map. Chrome now uses AI to detect addresses on webpages and, when you press and hold a detected address, you'll see the option to view it on a mini Google Maps right within Chrome.
2. Easily create calendar events
Chrome on iOS users can now create Google Calendar events directly in Chrome without having to switch apps or copy information over manually. Just press and hold a detected date, and select the option to add it to your Google Calendar. Chrome will automatically create and populate the calendar event with important details like time, location and description.
3. Get better translations
As our AI models improve, Chrome has gotten better at detecting a webpage's language and suggesting translations. Let's say you're planning to visit a museum in Italy, but the site's in Italian and you don't speak the language. Chrome will automatically offer to translate the museum's website into your preferred language.
You can also now translate a specific portion of a page using Google Translate right within Chrome on your iOS device.
4. Search with your camera
With Google Lens, you can search with images to do things like identify plants, get homework help and translate languages in real time. You can already use Lens in Chrome on iOS by long-pressing an image you find while browsing. And in the coming months, you'll also be able to use your camera to search with new pictures you take and existing images in your camera roll. Look out for the Lens icon in the Chrome on iOS address bar.
Stay tuned for more Chrome updates coming to iOS so you can enjoy your favorite Google features on your device.