4 new Chrome mobile features to quickly find information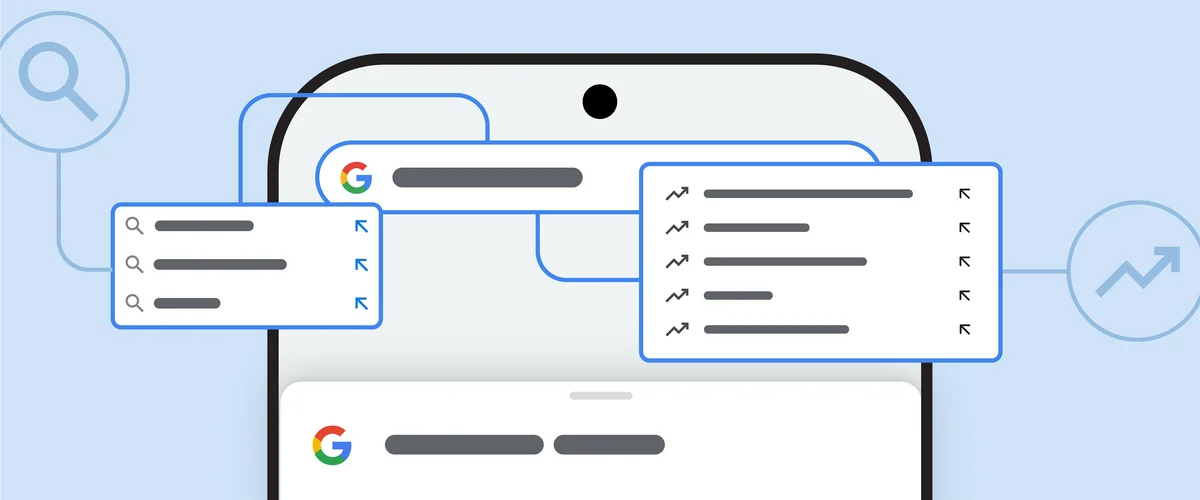 It should be easy to find the information you need, even when you're on the move. We recently launched four Chrome mobile features to help you quickly find what you're looking for — from trip inspiration to trending topics. Let's check them out.
1. Get ideas for your next search
When you're on an eligible site in Chrome on iOS or Android and click on the Chrome address bar, you'll now see relevant search suggestions. Let's say you're reading an article about Japan as you plan for an upcoming trip. When you click on the address bar, you'll see a new section labeled "Related to this page" with suggestions for other searches — like local restaurants or tourist attractions in Japan.
2. See what's trending
In Chrome on Android, you can now see trending Google searches directly in the Chrome address bar. Just open a new tab, tap the address bar and scroll down to see what's trending. You can also click on a trending search to see search results for that topic and learn more about it. This feature is coming to Chrome on iOS later this year.
3. Find related searches in Touch to Search
A few years ago we introduced Touch to Search on Android so you could quickly search a word or phrase directly from a webpage. Now, you can find related searches using Touch to Search, too. Say you're reading an article and you come across a topic you want to learn more about. Using Touch to Search, you'll now see a carousel of related searches so you can quickly find more information about it. Learn how to enable Touch to Search on Android.
4. Get more suggestions when you search
When you start typing in the Chrome address bar on your phone, you'll now see 10 (instead of six) suggestions to help guide your search. The most relevant suggestions will appear first, and you can access more options by scrolling. Already available on Android, this feature has now rolled out to iOS users.
Stay tuned for more updates that make it easier to find information in Chrome.