How we designed Chrome to help businesses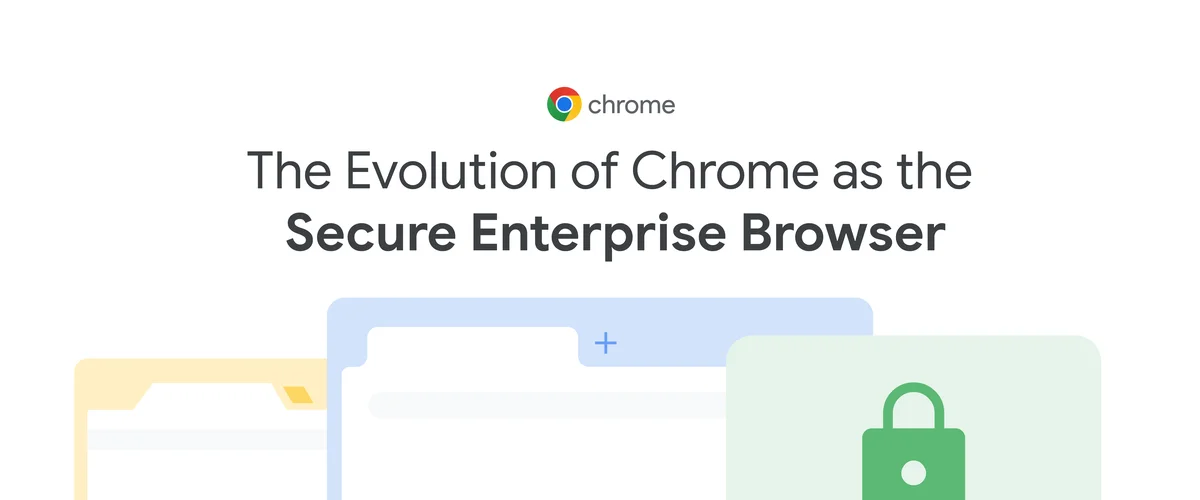 Businesses all over the world rely on Chrome to get things done securely and collaboratively — both at home and in the office. And that's due to the Googlers who work every day to make sure enterprise users stay safe online using Chrome.
We chatted with Robert Shield, a longtime Chrome Googler and the director of engineering on the Chrome Browser Enterprise team, to get an insider's point of view on how Chrome evolved to become a secure browser for businesses.
Why did Chrome decide to invest in building a browser for businesses?
Early on, we realized that businesses had specific needs for managing Chrome to a large workforce. Shortly after Chrome's initial launch, we added a variety of enterprise management capabilities like Chrome Browser Cloud Management, and zero trust solutions like BeyondCorp Enterprise, to help with added security controls, distributing software and supporting legacy browsers.
How have businesses' browser security needs changed over the years?
The way we work has shifted quite drastically, from legacy systems connected over private networks to cloud-centric computing. Workers now need to access data from anywhere and on different types of devices. While this change brings more flexibility and productivity to organizations, it requires them to work even harder to secure their data.
What are some specific requests you get from IT and security professionals using Chrome in modern enterprise environments?
Customers tell us they have a growing need to secure access to data hosted in the cloud, so we provide tools to prevent data loss right in the browser. We also make it easy for businesses to integrate Chrome with popular security solution providers, like Splunk, CrowdStrike and Palo Alto Networks. This allows customers to gain a deeper understanding of potentially harmful threats their users face on the web and be more proactive in their remediation efforts.
What are you working on that excites you most?
We're really focused on helping businesses safeguard their whole computing stack, from cloud services to the desktops, laptops and phones used by workers. With the move to cloud workloads accelerating over the coming years, we're investing in tighter integrations between Chrome and the full slate of security tools and services that organizations use every day to provide complete end-to-end security for users and data. It's exciting to see the browser evolve to play an active role in securing business environments.