Making Chrome extensions more private and secure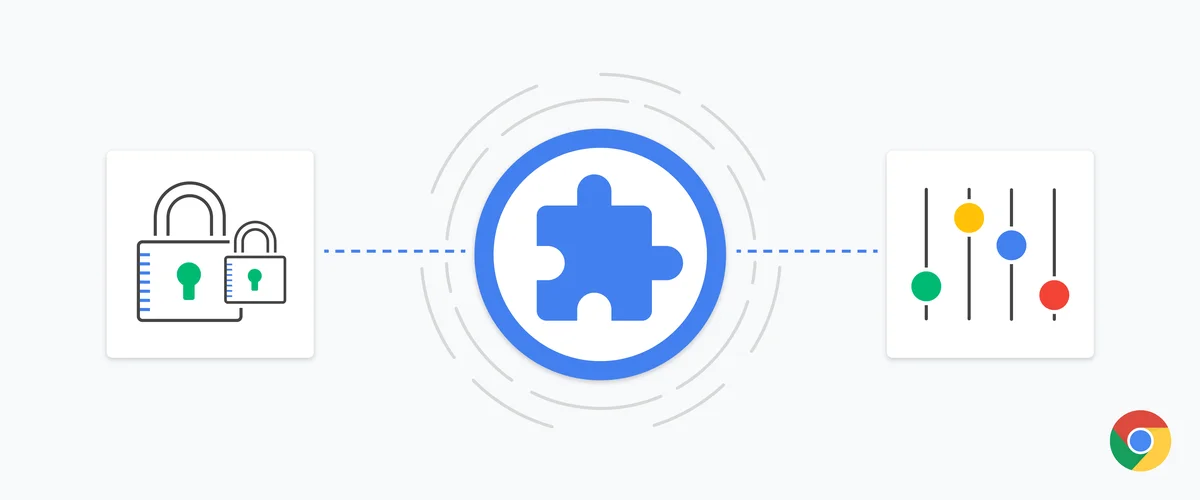 Every day 4 million Chrome extensions are downloaded, and with more than 250,000 extensions and themes available on the Chrome Web Store, no two Chrome browsers are alike. From productivity and learning tools to entertainment and shopping, extensions on Chrome open up a new world of possibilities that let you customize your experience and help you get things done. We make sure the extensions that our developers build meet your expectations for privacy and security so you can continue to explore and enjoy browsing the web with Chrome. Here's how we've improved in 2020 and what's coming next year:
Stricter privacy rules and more control over your data
In 2021, we'll change how extensions access data and how permissions work when an extension is installed. You will get to determine which websites the extension can access when you browse the web, instead of letting the extension decide. These updates follow other changes we made this year when we introduced the puzzle icon on the toolbar to make extension controls more visible and granular. 
Once you grant an extension permission to access a website's data, that preference can be saved for that domain. You can also still decide to grant an extension access to all the websites you visit, but that is no longer the default.
In 2021, you will be able to manage the extension's permissions, so you control which websites it can access as you browse the web. 
Transparent extensions' data usage
We've also been improving our developer policies to make extensions more transparent. Starting January 18th, every extension will publicly display its "privacy practices" which will use clear visuals and simple language to explain the data they collect and use. We're also limiting what developers can do with the data they collect. 
You will find the new privacy practices overview right on the extension listing.
More security updates to keep you safe
Over the last year,  we've updated our security practices to help us identify more harmful extensions before they enter the Chrome Web Store. For instance, thanks to our integration with Google Safe Browsing, the number of malicious extensions that Chrome disabled to protect people grew by 81 percent.
Earlier this year we also updated Chrome's Safety check in Settings to help you quickly confirm if harmful extensions are installed and learn how to remove them. Next year, we're planning to launch more protections through Enhanced Safe Browsing. 
If malicious extensions are installed, Chrome's Safety check will tell you how to remove them.
Ready to start customizing your experience on Chrome? Check out the extension collections we feature on the Chrome Web Store, including the regularly updated Editor's Pick, Staying at home, Enhance your gameplay or Personalize Chrome collections. Our priority is to continue developing features that protect your data and keep you safe, while you choose extensions that help you get the best out of Chrome.