Privacy and performance, working together in Chrome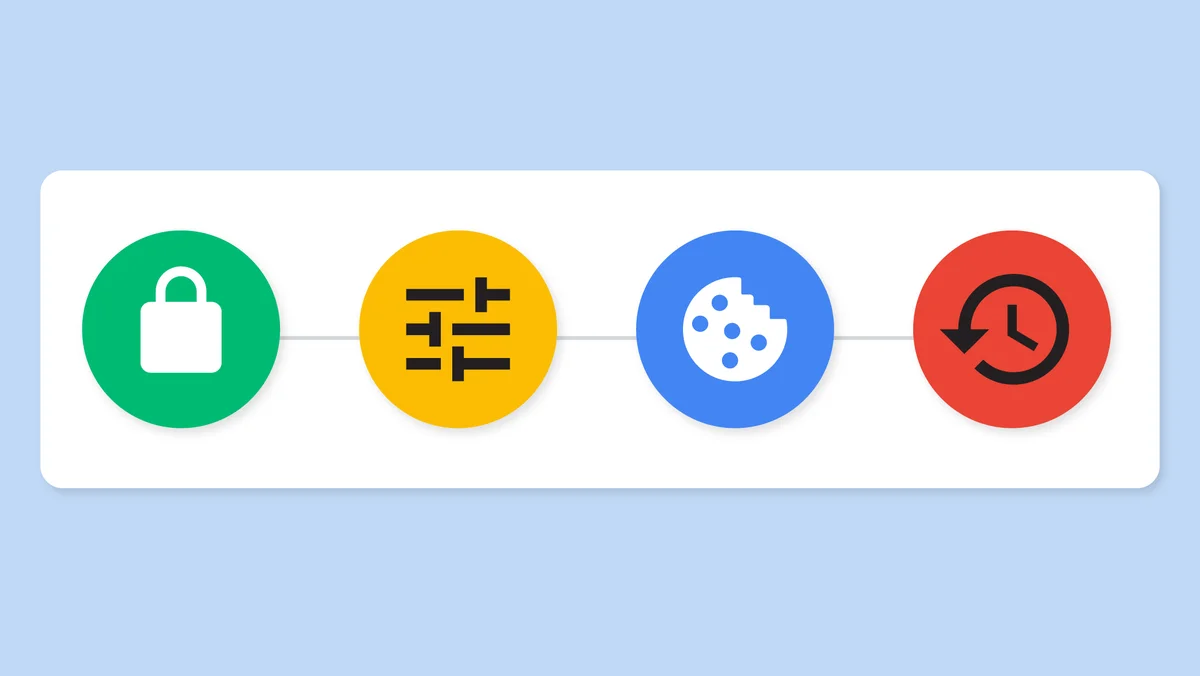 For most people, internet browsers like Chrome act as a window to the web, where you can read the latest news, find the perfect gift or finally cross that task off your to-do list. And when you browse the web from A to Z, you definitely want an experience that offers peace of mind.
That's why today, we're making a number of privacy features more accessible, useful and powerful in Chrome — helping you make informed decisions faster, and saving you some battery, too.
Per-site permissions, now just one tap away  
Sometimes, when you visit a site, it might ask for access to your microphone, location and camera. With the updated site safety controls, we've made it easier to keep track of which site has permission to what information. Simply tap the lock icon on the left side of the Chrome address bar to open the updated panel, which shows what permissions you've granted for that particular site. From there, you'll be able to more easily toggle between sharing and not sharing access to things like your location and your camera. And in an upcoming release, we'll also add an option to delete the site from your browsing history in Chrome.
With the updated site safety controls, you can check what permissions the site you are visiting has, and change it quickly.
The updated site controls are now rolling out in Chrome on Android phones and tablets, and will come to other platforms in upcoming releases.
New Chrome actions, including safety checks from the address bar
Chrome Actions are a quick and simple way to take an action right from Chrome's address bar. For example, if you type "delete history" or "edit passwords," you can complete that action then and there. Since their introduction in November 2020, we've seen people use Chrome Actions millions of times — and starting today, there's even more you can do with them. 
We're adding new actions to make managing your privacy and security easier. Simply type "safety check" to check the security of passwords, scan for malicious extensions, and more. You can also type "manage security settings" or "manage sync"  to quickly access relevant controls.
 You can now run Chrome's safety check from the address bar
Improved Site isolation and phishing detection, to protect you from attacks
With Chrome, you don't need to be a security expert to be safe online, as we're constantly adding new security updates that work behind the scenes for you. 
In this release we're expanding Site Isolation, a security feature that protects you from malicious websites. (The magic lies in processing each site separately, so they can't access data they're not supposed to. You can find more technical details on our security blog.) Site Isolation will now cover a broader range of sites, as well as extensions, and all of this comes with tweaks that improve Chrome's speed.
You can have the best of both worlds — speed and security — with our next update, too. Phishing continues to be one of the leading threats on the web, but protecting against such attacks can sometimes impact browser speed. With the latest improvements in image processing in Chrome, phishing detection is now 50 times faster and drains less battery. 
Look out for these new updates and features coming to Chrome on Android and Windows, Mac, Linux and Chrome OS in the upcoming weeks. And as we continue to roll out new privacy and security updates, we hope you feel even more safe, empowered and in control of your data as you use Chrome to browse the web.