Test drive new McLaren Formula 1 themes in your Chrome browser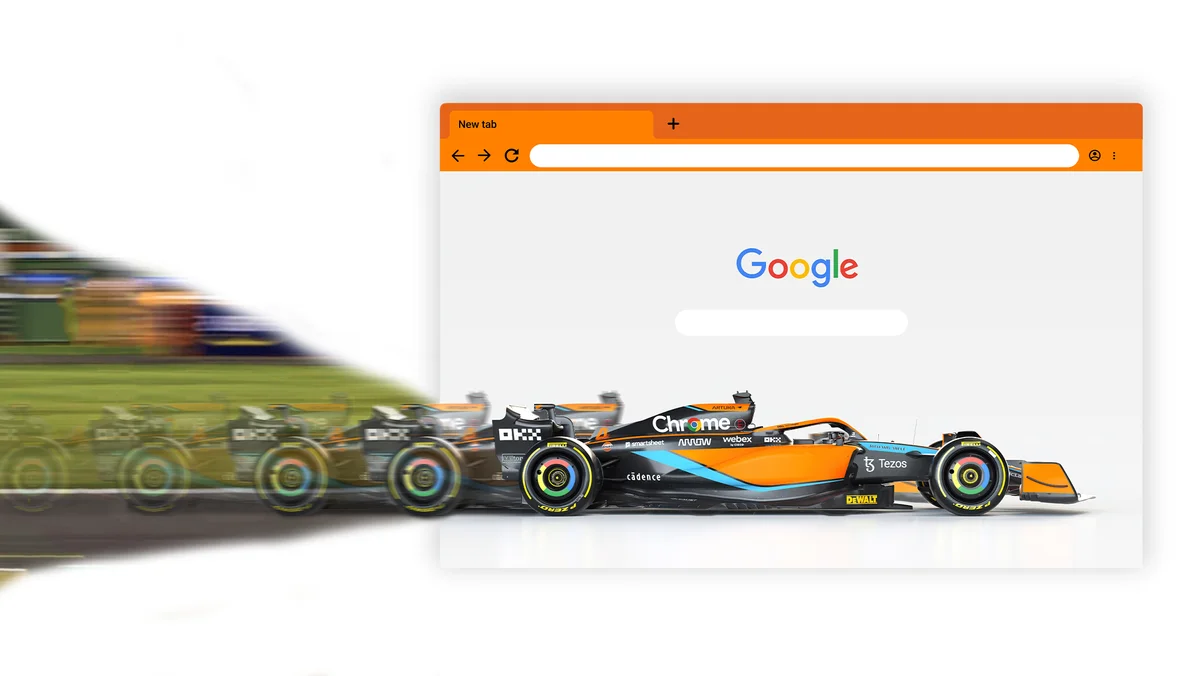 We're more than halfway through a thrilling Formula 1 season, and McLaren is locked in a tight battle in the 2022 World Constructors Championship. Earlier this year, we partnered with the McLaren F1 Team to distribute Chrome browser and almost 500 Android devices – including phones, tablets and earbuds – across their entire racing organization to help streamline communications on race day.
When McLaren debuted Chrome-inspired wheel covers, fans around the world told us they wanted more. Starting at this weekend's Singapore Grand Prix, you'll find more Chrome branding featured on their engine covers as part of our ongoing partnership.
You can now personalize your Chrome browser with exclusive themes inspired by the McLaren F1 Team. The six new themes feature McLaren's papaya car, and race day images from some of your favorite circuits.
Chrome puts you in the driver's seat when it comes to customizing your browser the way you want. So if you want a faster, safer browser that also shows support for the McLaren F1 team, try out one of our new desktop themes on Chrome for race day and everyday.