Using personal experience to make Chromebooks accessible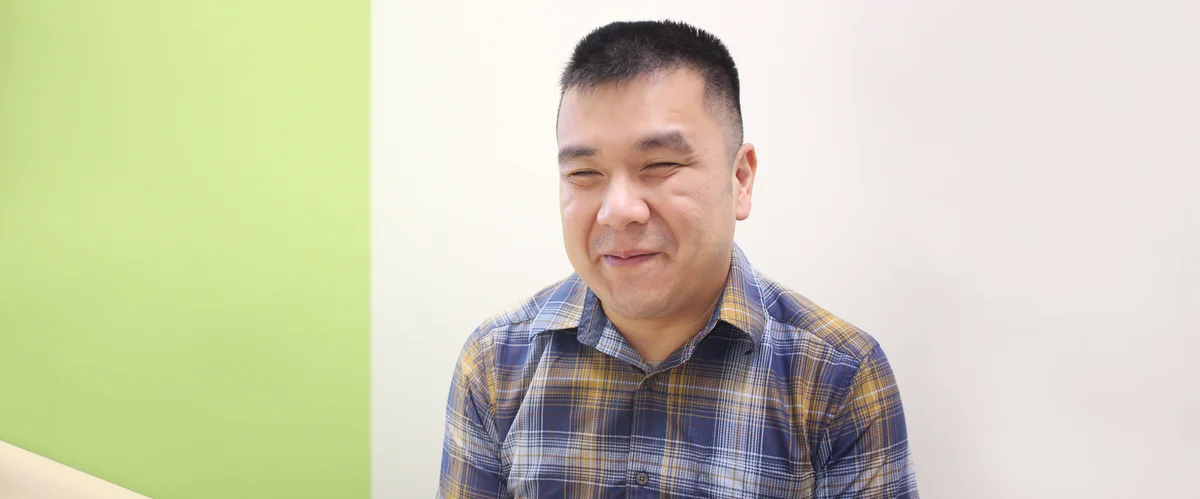 David Tseng has dedicated his career to using technology to break down barriers for people with disabilities. At Google, he's the Technical Lead for Chrome OS accessibility services, which means that his team makes Chromebooks easier to use for people with a wide range of disabilities. In honor of Disability Awareness Month, we sat down with David to hear more about his experiences making Chromebooks more accessible. 
What led you to a career in tech and accessibility?
I happen to be blind myself, so I grew up closely tied to technology. My "pen and paper" consisted of digital braille displays. My textbooks and exams came in digital formats even when my sighted peers used the usual physical variety. My interactions with computers meant listening to computerized text-to-speech. Looking back, all of this nudged me to wonder how these crucial pieces of my daily life worked, and led me to study them in college and beyond.
My interest specifically in Chromebook accessibility stems from this personal passion. In large part, it comes from the fact that I not only use my Chromebook every day to accomplish all sorts of tasks at home and at work, but also that I'm an engineer with expertise in making those very products more helpful. When you work on something like accessibility it can be challenging because the user population has specific and detailed needs that aren't always obvious or intuitive. It's these challenges that motivate me. I've always thought that opportunities are boundless with software, and I still believe that today.
What does Disability Awareness Month mean to you?
I've always been eager to share with people the resources we have available through technology. For me, technology has served as a way to level the playing field. Now that so many of us have devices in our pockets at all times, we can move around more easily with our mobile phones, read our own mail, identify colors, recognize people's faces and their expressions -- there are so many wonderful and empowering things we can do with technology that can help us all lead fulfilling and independent lives.

What's the best part of your job?
I love getting to lead the creation of features that tangibly make Chromebook better for users with disabilities, and also make Chromebook better for everyone. My team and I have the opportunity to create features for Chromebook like ChromeVox, which enables blind and low vision users to navigate the screen with audio spoken feedback, or with a connected braille display. This feature is personally meaningful to me, since I use it during my day-to-day work. 
My team and I have also developed Dictation on Chromebook, which allows a user to input text into any field on a Chromebook using their voice. This is especially useful not only for people with dexterity impairments, but also for anyone who wants to take a break from using their keyboard on Chromebook to type with their voice.  
Our team is on a journey to make Chromebook as strong as possible for people with disabilities. Over the past couple of months, we dramatically improved the usability of Automatic Clicks, where users can set the cursor to automatically click or take action when the cursor stops moving for a certain amount of time -- something that can be helpful for users with motor or dexterity challenges. 
I believe that accessibility is a mindset that can be integrated into any aspect of technology. Whether you're interested in machine learning, graphics, operating systems, hardware or gaming, there's probably a pressing need for inclusive design. 
To learn more about how to turn on accessibility features that work best for your needs on Chromebook, check out the Chromebook accessibility help page for more information.