For What's Next: the new Chromebook Pixel and USB Type-C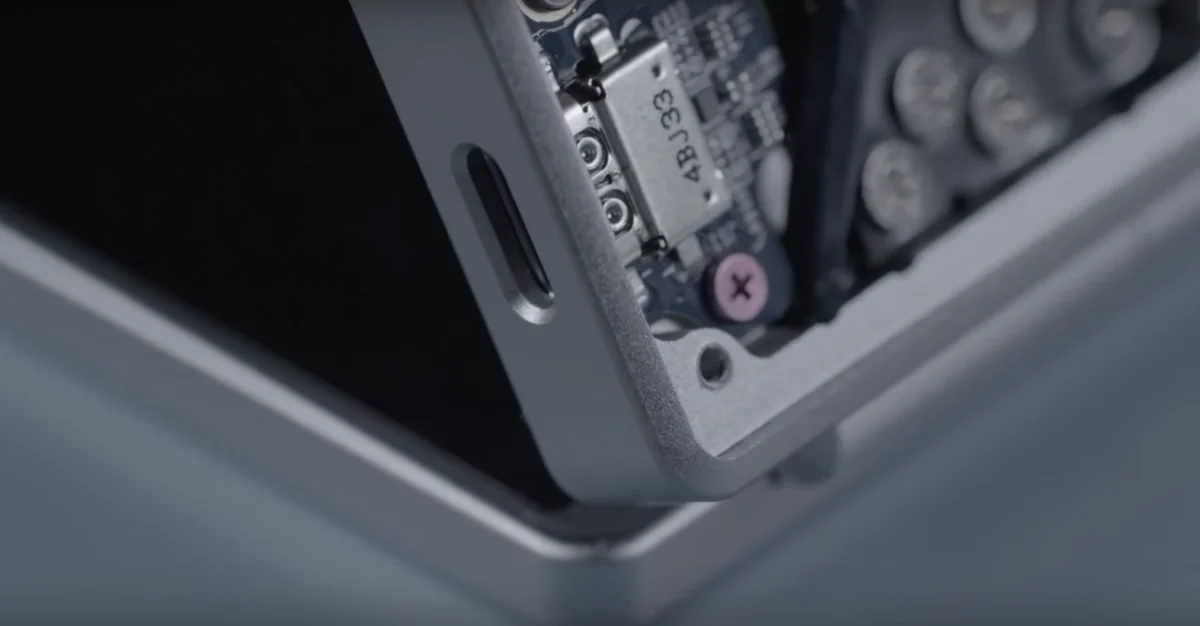 Today we're introducing an updated, more powerful Chromebook Pixel. While the new Pixel has many improvements, one feature that is especially exciting is universal charging, data, and display in the form of USB Type-C. We joined forces with the USB Implementers Forum and leaders across the industry to create the new standard over the past few years, and are now starting to see its debut in devices.
The case for a new connector
Mobile devices charge from a USB port, which has worked pretty well, even though USB wasn't designed for that purpose. Micro-USB can deliver up to 10 Watts, which charges small mobile devices reasonably quickly. However, as phones get bigger and batteries charge faster, there's a distinct need for something that can supply more power than micro-USB.
Laptops, on the other hand, have no common charge standard. Each one tends to have its own proprietary connector and power supply to deliver just the right combination of voltage and current to charge that laptop at its most efficient point. Laptops also need a lot more than 10 Watts of power.
More power and speed
USB Type-C combines these varying needs in a durable, high power, high data-rate connector powerful enough for laptops yet small enough for mobile phones. It also does so in a symmetrical design to eliminate the guesswork when plugging in.
USB Type-C can deliver up to 100W of power, which is more than even the largest laptops typically need. When a USB Type-C enabled device is plugged in, the charger negotiates the right power for that device.  That way, phones, laptops and tablets can all be powered from the same charger.
Not only does Type-C enable universal charging, but it also allows high-speed data and high resolution display. Type-C was designed to transfer data at speeds up to 20Gbs. Since current USB devices max out at 5Gbs, there's room to grow.
From the same port, Type-C also enables high resolution display output to a monitor or TV through DisplayPort and HDMI accessories.
New possibilities
USB Type-C on the new Pixel means that one day soon you'll be able to charge your phone, laptop, and tablet all from the same power charger.
There's a Type-C port on both sides of the Pixel, so you can output display and charge at the same time. It also means you can charge from either side of your laptop, something that's really convenient on a crowded desk.
Forgot your power adapter? Plug in the optional Type-C to USB A cable, and top up from any traditional USB port, your phone charger, or a USB power bank. It won't charge as fast as the included 60W supply, but it's handy in a pinch.  For the truly adventurous, you could even charge your Pixel from another Pixel!**
As more devices use Type-C, you can imagine a world where chargers become ubiquitous to the point where device makers won't need to ship them with a new phone or laptop. We've even
open sourced
our work on Type-C adapters so that you'll have more choice of accessories. That's good for your wallet and the environment.
We're really excited about the new Chromebook Pixel and USB Type-C. To learn more, head over to the
Google Store
, the new home for the latest devices made with Google, or the
Pixel site
.
*Battery life tested using Chromium standard PowerLoadTest at default brightness. The PowerLoadTest was created to emulate average user behavior and measure the resultant battery life. Charge time testing is measured by battery capacity increase with lid closed divided by average energy usage during PowerLoadtest. Battery life and charge time may vary depending on usage and other conditions.

**Pixel to Pixel charging is possible, but it won't charge all that fast. You could theoretically connect your Pixel to itself, but we recommend against experimenting with perpetual energy machines.