Take a trip to the Forgotten Realms with your Chromebook and GeForce NOW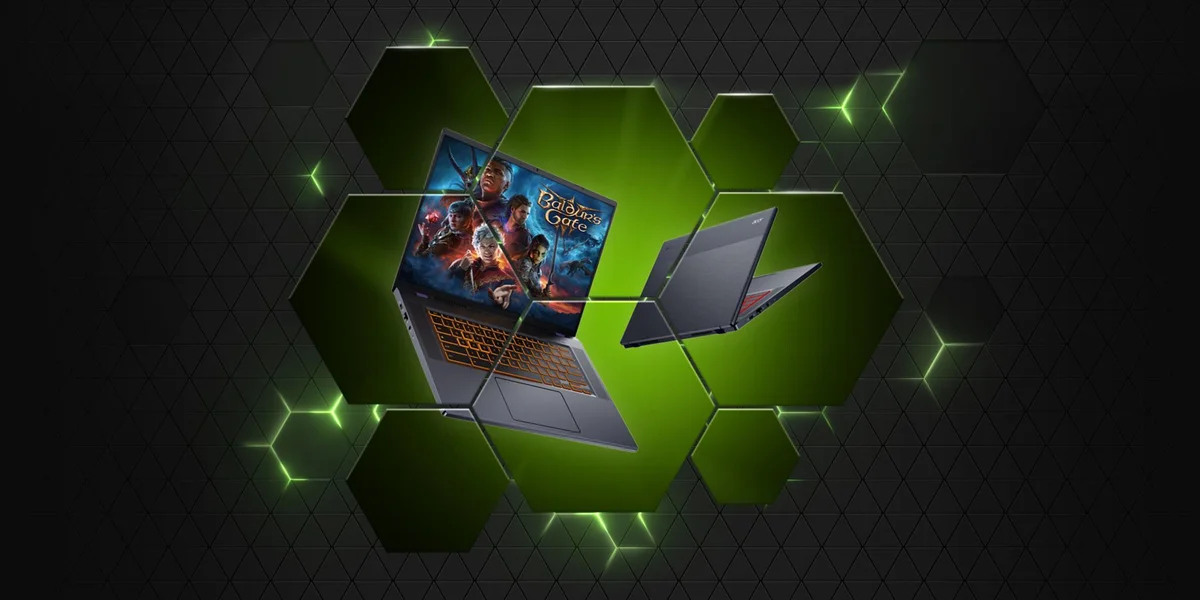 Did you know that your Chromebook is also a portal to the Forgotten Realms? With a few clicks, you can pull some magic of your own to play the recently released Baldur's Gate 3 with the power of the cloud. No need for new consoles, a computer upgrade, or investing in your wisdom stat — all you need is your trusty Chromebook and the power of NVIDIA's GeForce NOW cloud gaming service.
As of today, we're offering all Chromebook owners three months of a GeForce NOW Priority membership for free to get them started. For those who want to level up their cloud gaming, we're also offering anyone who purchases any of our Cloud Gaming Chromebooks three free months of GeForce NOW Ultimate, the highest performing tier.
GeForce NOW gives members access to a powerful GeForce RTX gaming rig in the cloud to stream games they already own from popular digital stores like Steam, Epic Games Store, Microsoft Store, Ubisoft, and more. The Priority membership provides up to six-hour gaming sessions, faster access to GeForce gaming servers in the cloud than for Free members, and even access to NVIDIA technology like RTX ON — which allows supported games to experience the best graphics and real-time cinematic lighting.
With no download times to install patches and no need to tweak graphics settings to match your device, the age-old question of choosing your character's starting class should be the hardest part of your journey when booting up Baldur's Gate 3.
After you redeem your offer from the Chromebook perk's page, all you need to do to get started is create a GeForce Now account and download the app from the Google Play Store. Once you've done that, you can sync your existing gaming accounts from services like Steam, browse the library of games, and select the ones you want to play. Advanced players can also use the new line of Cloud Gaming Chromebooks for smooth 120 Hz gaming and enhanced resolution.
We hope you excel, humble adventurers.