Helping families develop healthy digital habits with Chromebooks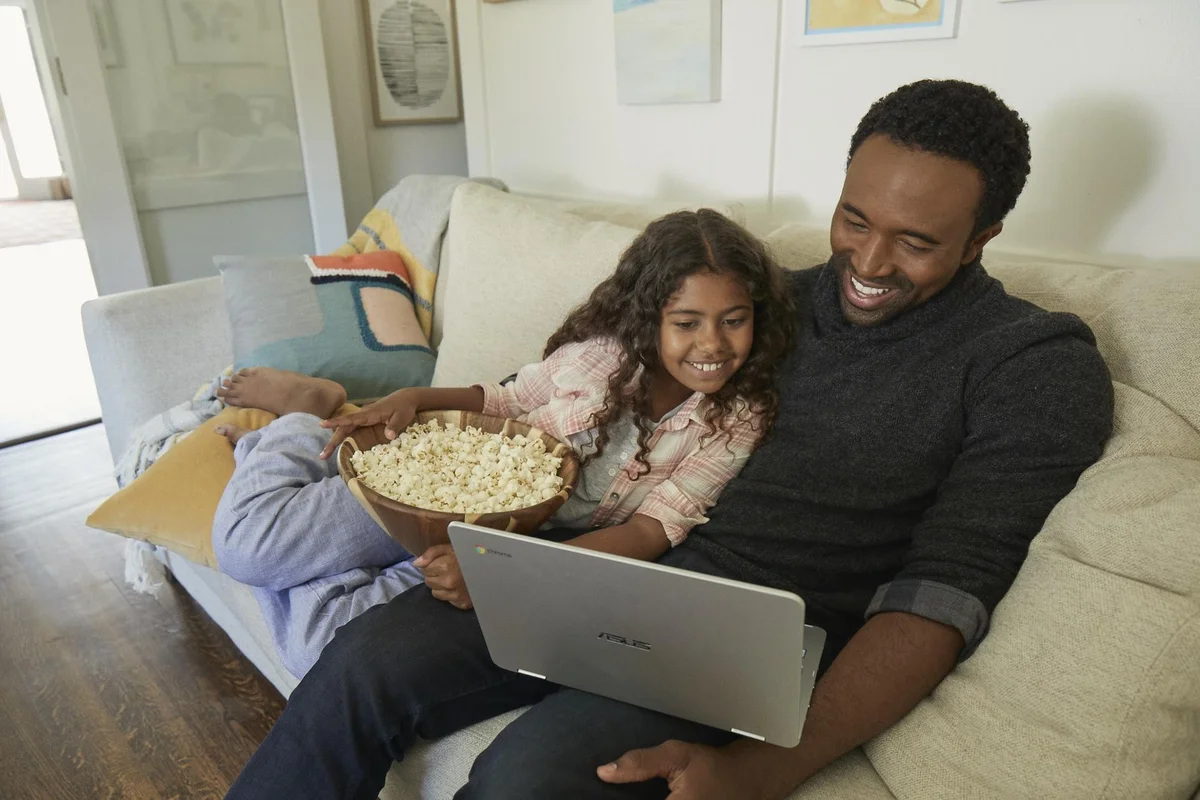 Parents care deeply about helping their kids build a positive and healthy relationship with technology. Last year, we introduced the Family Link app to help parents stay in the loop with how their children are using Android devices. Laptops also play an important role at home, with just over 50% of kids between 6-12 sharing or owning a laptop device. Today we're sharing more Family Link features that can help parents of kids who use Chromebooks, like setting time limits, managing the apps kids can download and more.
Chromebooks enable families to work, play, and learn on the same device. The Family Link app can help parents set some digital ground rules as their kids are exploring online on their Chromebooks.

Child view of Family Link on a Chromebook, and Parent view of Family Link on an Android device.
Keep an eye on screen time
It's up to parents to decide the right amount of screen time for their kids. Family Link supports you by making it easy to set screen time limits and establish bedtime hours. Family Link also offers activity reports to show parents and kids how much time is spent on their favorite apps.

Guide kids to good content
It's not just about how much time kids spend on their devices, it's about the quality of that time as well. Family Link allows parents to customize a list of websites that kids can visit, and review and approve the apps they can download from Google Play, such as YouTube Kids or Google Play Books. Parents can also hide individual apps when necessary, and manage in-app purchases within apps already installed on the Chromebook.

Manage Google Accounts and Chromebooks from anywhere
Parents can also manage settings for their child's Google account, and remotely lock supervised accounts on the Chromebook if necessary. This holds true whether the Chromebook is shared by the whole family, or is used only by the child.
These are just the latest features we're rolling out to help families. As we continue to build new tools for families, please share your ideas and feedback with us, so we can learn how we can continue building features that matter to you.