Works With Chromebook helps you find Chromebook accessories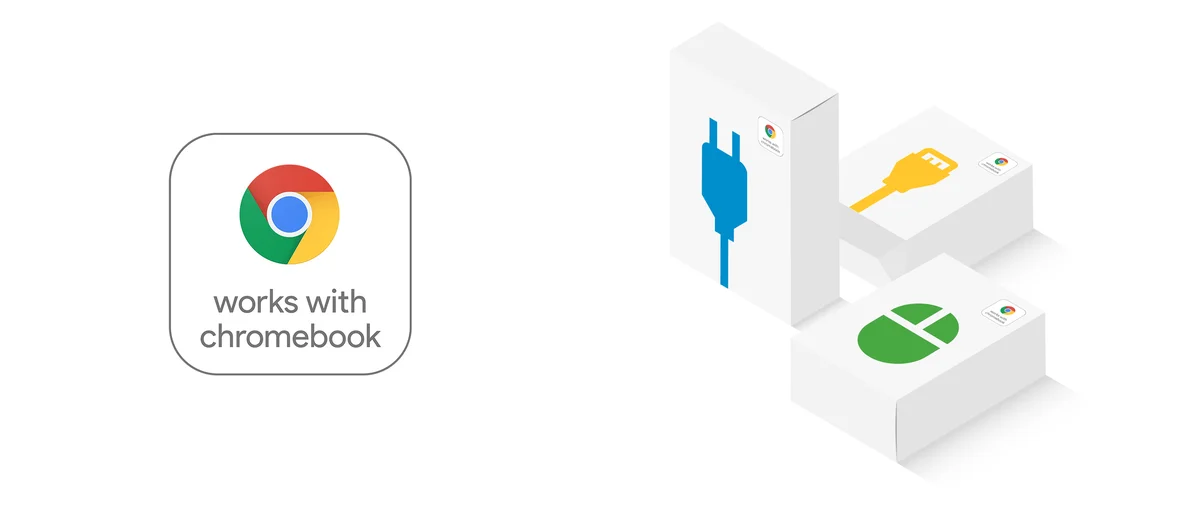 A charger that gives you power when you need it, cables that ensure you can make important connections, a mouse that helps you work more efficiently—these accessories make it easier to work and play on your Chromebook. To help you find your next accessory, look for the Works With Chromebook logo on products in stores and online.
You'll begin to see the Works With Chromebook badge on certified accessories in the U.S., Canada and Japan. We've tested these accessories to ensure they comply with Chromebook's compatibility standards. Once you see the badge, you can be sure the product works seamlessly with your Chromebook.
Works With Chromebook certified accessories come from leading brands—including AbleNet, Anker, Belkin, Brydge, Cable Matters, Elecom, Hyper, Kensington, Logitech, Plugable, Satechi, StarTech, and Targus. Find Works With Chromebook accessories at Amazon.com, Best Buy (U.S. and Canada), Walmart.com, and Bic Camera (Japan), with other retailers and countries coming soon.
For more information about Works With Chromebook, check out the Chromebook website.