9 ways to make the most of your Chromecast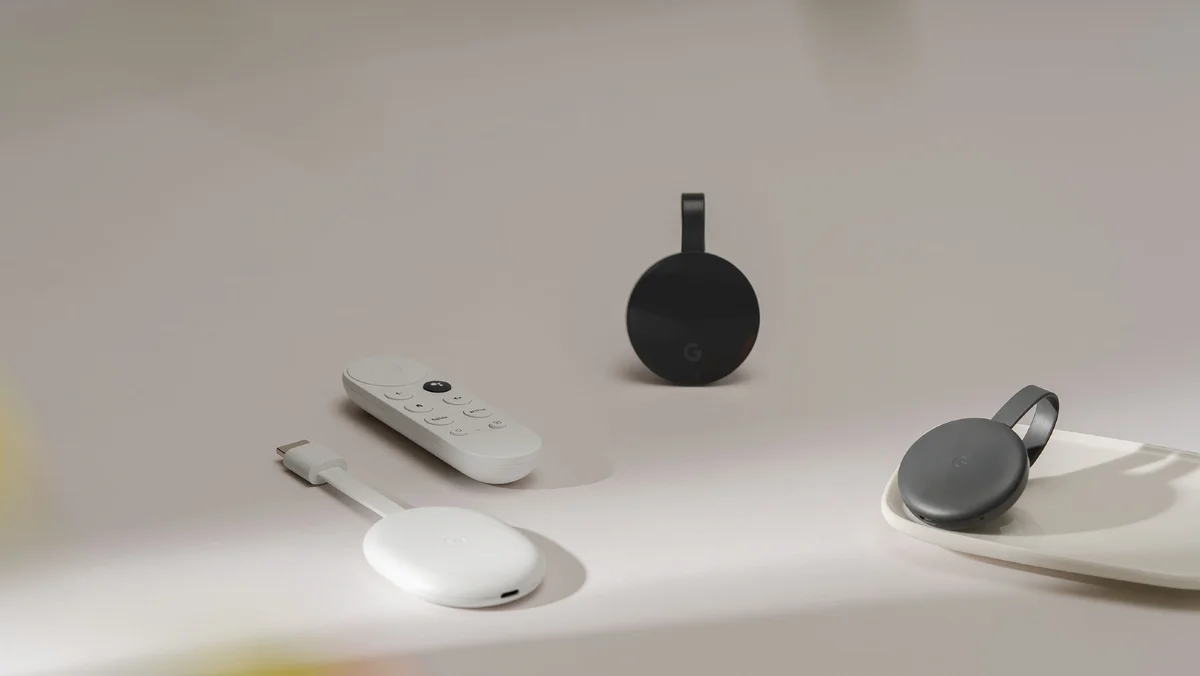 The year 2013: when we were all snacking on endless fro-yo, discussing season three of "Game of Thrones" with anyone who would listen and laughing out loud to the best clips on Vine. But did you know it was also the year we introduced Chromecast to the world?
Since then, Chromecast continues to be the one of the simplest options for you to see your photos on the big screen, gather round a virtual fireplace on YouTube over the holidays or catch up on your favorite show — all with one device.
So to celebrate nine years of our favorite streamer that's only getting better with age (we're a little biased), we're rounding up nine features to help you to make the most of your Chromecast:
See who's at your door. Today we're announcing Chromecast with Google TV is rolling out support for live video streaming from Nest Cam (outdoor or indoor, battery), Nest Cam (indoor, wired), Nest Cam with floodlight and Nest Doorbell (battery) – which means all your Nest Cams and Nest doorbells are supported. Now you can quickly see a live view of your cameras from the comfort of your couch – so you can know for sure when your pizza delivery shows up at your front door on movie night.
Mirror your Android screen or Chrome tab to the big screen. Looking at a menu with your family before heading out to dinner? Or planning your next vacation destination with your friends? No matter what information you're sharing, you can easily cast to a TV or other screen.
Show off your photos on a TV with Chromecast. When you're back from that vacation, show off your photos with the Google Photos app. Just select the photo or album you want to cast and display it on your TV. Then you can swipe between photos to change what's displayed.
Cast your meetings to the big screen. With the Google Meet app, you can cast your meeting to the TV while continuing to use your computer's camera, microphone and audio. Perfect for virtual family reunions.
The control is yours with Chromecast. Chromecast with Google TV comes with a physical remote, which has been one of our most requested features since Chromecast's early days. But you can also use your phone, your TV remote or your voice - just say, "Hey Google, play 'The Umbrella Academy' on the living room TV" to your Assistant-enabled device.
Continue casting even when you leave the room. You don't need to worry about playback being interrupted if you need to leave the house for a bit, or if you walk outside of your Wi-Fi coverage area. So if you need to run to the store to grab more ice, the party inside can continue.
Let your friends and family join in on the party with a shared queue. In the YouTube app, anyone connected to the same Wi-Fi as your Chromecast can tap the Cast icon on a YouTube video and add it to a shared playlist so everyone can contribute to what you're watching or listening to.
Move your media from room to room. Ready to move to another room but don't want to stop listening to the latest episode of your favorite podcast? You can easily move music, podcasts or radio currently streaming from your Google Nest or Home speaker or display, or Chromecast device to another Nest speaker, speaker group, display, or Chromecast-connected device so you don't have to worry about missing a thing. You can also move YouTube videos between Google Nest displays and Chromecast devices.
Cast with Android, iOS or Chrome on PC and Mac. We wanted to make it easy to cast from as many devices as possible, whether you're on Android, iOS or on your computer. It's as simple as tapping Cast from a compatible app, selecting your Chromecast and tapping play.