Fitbit Luxe: a fashion-forward fitness and wellness tracker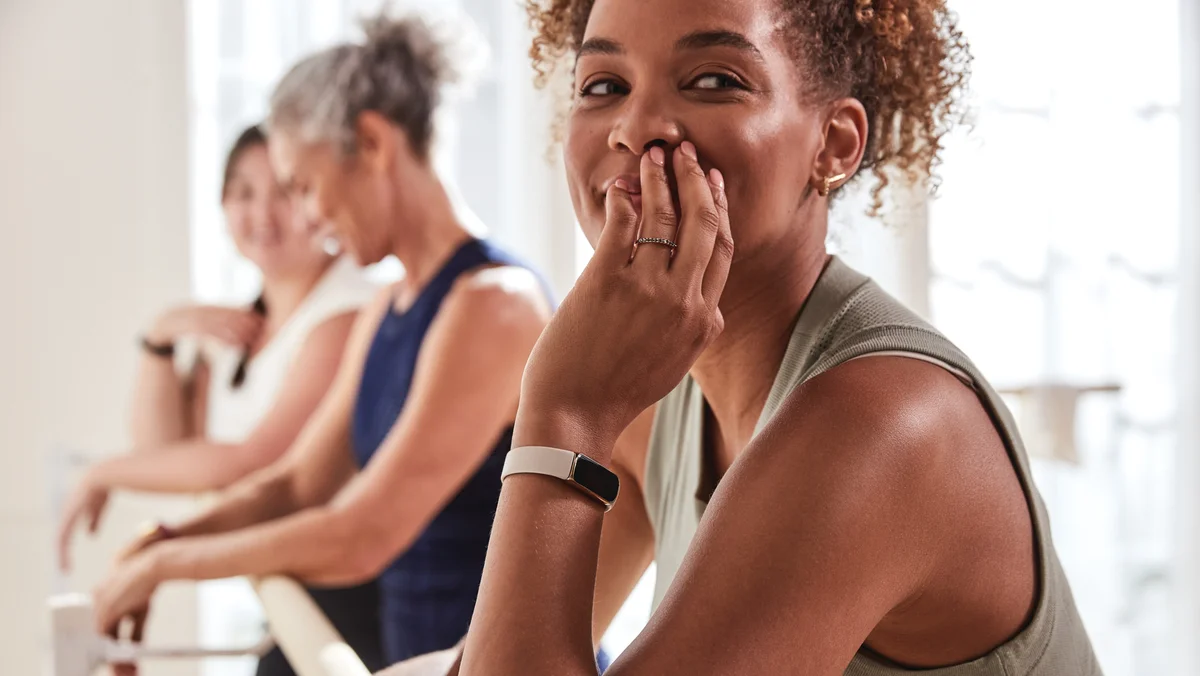 Today, Fitbit is introducing Fitbit Luxe, a fitness and wellness tracker designed to help you take a more holistic approach to your health and wellness, all while staying fashion-forward. Luxe offers the motivation and support to help take control of your health with everything from your Stress Management Score to sleep tracking to Active Zone Minutes and more, all in an elegant bracelet so you can focus on your goals without sacrificing your look.
With gentle curves that create one of our most comfortable devices yet, Luxe was designed to work with a diverse range of wrist sizes and lifestyles for 24/7 wear. Fitbit Luxe is available for pre-order today starting at $149.95. Here's what's in store: 
A style that moves with you
The first thing you'll notice about Luxe is that it's simply beautiful. Using an advanced design process called metal injection molding, we transformed stainless steel into a soft, gentle shape that lightly sits on your wrist with a single-surface feel that's key for 24/7 wearability. It's available in three colors: graphite, platinum and soft gold, with a comfortable silicone band with a quick-release band attach. This will allow you to quickly change up your look with a variety of accessory bands that come in different materials and colors. Plus, the high-polish mirror finish on the platinum and soft gold band colors gives Luxe that truly premium look and feel.
Luxe is also the first Fitbit tracker with a vibrant, easy-to-view color touchscreen (AMOLED) that brings your stats to life with a range of colorful clock face designs. The screen brightness automatically adjusts with an ambient light sensor, going from two times brighter than our other trackers in daylight to a dimness that is easier on your eyes at night.
Standout features
Stress management tools. Get a daily Stress Management Score in the Fitbit app to discover how your body's reaction to stress is connected to activity, sleep and more, and experience how Fitbit can help improve how you manage them. Access mindfulness sessions to build a practice and leverage guided breathing, meditations, yoga and more to help with stress management.
Sleep tracking and Sleep Score. You'll hardly notice the light, slim band on your wrist so you can sleep comfortably, all while your Luxe is hard at work gathering the insights you need to help you improve your sleep. Then each morning, view your Sleep Score for a look at your sleep quality. You can even set a silent Smart Wake alarm on your tracker, which will wake you with a gentle buzz in a lighter sleep stage, up to 30 minutes prior to your desired wake-up time, so you feel more refreshed. Plus, in the app, you can set a sleep schedule with bedtime reminders to create a more consistent sleep routine.
24/7 heart rate tracking. With Fitbit's PurePulse technology, your Luxe has 24/7 continuous heart rate tracking, which enables us to give you personal insights into your overall health, including Active Zone Minutes, your Cardio Fitness Score and sleep stages. Your heart rate also powers Health Metrics such as breathing rate and heart rate variability.
Active Zone Minutes (AZMs). AZMs are a more personalized way to measure your physical activity, which are shown in exercise mode and overall throughout the day on- wrist. Using heart rate tracking on Luxe, we automatically calculate "Active Zones" personalized to you, based on your resting heart rate and age. These Active Zones are targets for your heart rate during exercise, so you'll know if you're putting in the effort to reach the activity guidelines recommended by the World Health Organization of reaching at least 150 minutes of weekly heart-pumping activity. AZMs can be earned for any exercise you enjoy, from a HIIT workout in your living room to a spring cleaning dance party. You'll get more credit for more intense activity, helping you make the most of your limited time. 

An example of the Stress Management Score in the Fitbit app.
Six months of Premium. With six months of Fitbit Premium, you'll get an even better understanding of your wellness with personalized insights and guidance, deeper analyses of your data (including a monthly view and personal ranges in the Health Metrics dashboard) and exclusive in-app content. Members can access nearly 200 mindfulness sessions from popular brands like Aaptiv, Aura, Breethe and Ten Percent Happier, as well as relaxing sounds from Fitbit, and receive a detailed breakdown of their Stress Management Score.
Plus, exclusively for Fitbit Premium members, check out Deepak Chopra's Mindful Method for Fitbit, our partnership with the world-renowned well-being expert and founder of the Chopra Foundation and Chopra Global. 
The six months of Premium is good for new and returning Premium members only. Cancel before your membership renews to avoid subscription fees. You must activate with a valid payment method within 60 days of activating your device. The content and the features may change, and terms and conditions apply; check out Fitbit Premium for more details. 
Health Metrics Dashboard. Helping you gain a deeper understanding of your body, the Health Metrics dashboard measures and tracks five health metrics including skin temperature variation, breathing rate, resting heart rate, heart rate variability (HRV) and oxygen saturation (SpO2) coming soon. After wearing a Fitbit tracker or smartwatch during sleep, you'll see nightly averages and graphs on the Health Metrics dashboard — important information that can help you uncover trends and changes to your wellbeing.
The Health Metrics dashboard and the metrics displayed in the dashboard are not available in all countries. This feature is not intended to diagnose or treat any medical condition or for any other medical purpose. It is intended to help users manage their wellbeing and keep track of their information.
Up to five days of battery life. Enjoy up to five days of battery life on a single charge, helping you stay focused on what's important: you. (Note: Battery life varies with use and other factors.)
Exclusive partnership with gorjana
Make a statement with the gorjana for Fitbit Luxe Special Edition. Designed exclusively for Fitbit by Laguna Beach-based jewelry brand gorjana, the soft gold stainless steel Parker Link Bracelet blends your tracker with the jewelry you love to wear (adjustable to fit most wrists). The Special Edition also comes with a soft peony classic band for two looks in one. 
The gorjana for Fitbit Luxe Special Edition is available for pre-order starting April 19, 2021 for $199.95 with availability in spring. The Parker Link Bracelet is also available separately as an accessory in platinum and soft gold stainless steel. 
Complete your look
There's a range of accessories available starting this spring:


Four classic band options: black, lunar white, orchid or peony for $29.95.

Two woven bands options: hibiscus or slate for $34.95.

Three premium Horween leather double wrap bands: black, earth grey croc or sunrise for $49.95.

Two stainless steel mesh bands: platinum stainless steel or soft gold stainless steel for $79.95. 

gorjana for Fitbit Luxe Parker Link Bracelet is available in spring in soft gold stainless steel and platinum stainless steel for $99.95.
There's truly something for everyone in the Fitbit Luxe. Pre-order your new Fitbit Luxe today at the Fitbit store.