10 fun facts to celebrate a decade of Drive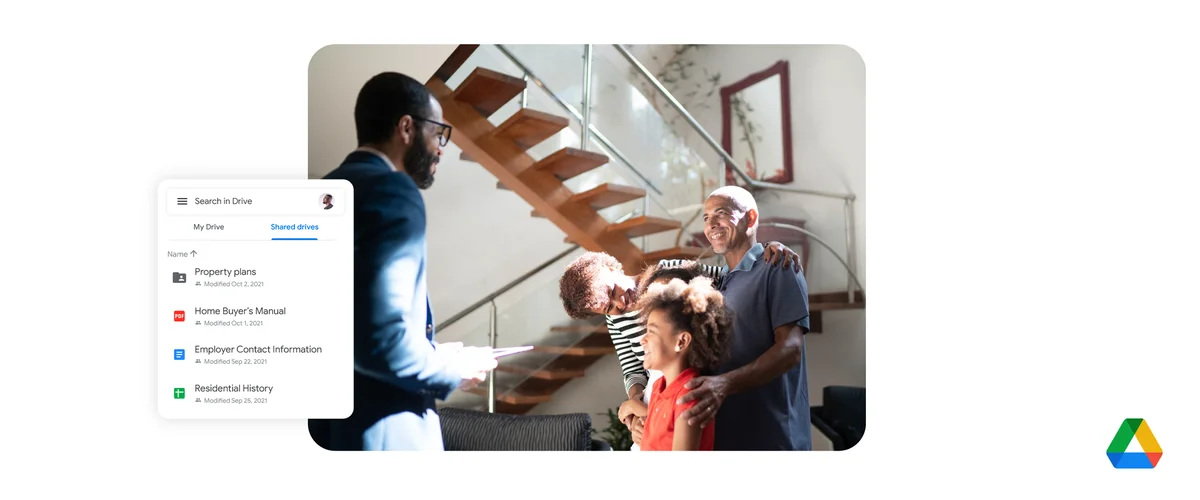 Engineer Darren Smith remembers the day that Google Drive launched in 2012. "We were all in a conference room, sort of like a war room," he says. "We all cheered when the first user was live with Drive!" And just like that, Drive was...well, alive. (Fun fact: The team who launched it actually had "It exists" shirts made.)

So much has happened since then: To celebrate a decade of Drive, we asked Googlers who've worked on it (or just really love it!) to share some important milestones, memories and even a handy trick or two with us.
And what better place to start than at the beginning.
Drive was originally available via invite only when it was first rolling out. "We were all given tokens — sort of like digital passes — that we could share with family and friends," says Darren. "It was really fun to see people finally using this thing we'd been working on for so long."
It's hard to remember a time before you could save files from Gmail directly to Drive, but it was only a short while ago: Attachments in Gmail were introduced in 2013, saving us all from that agonizing experience of downloading file after file after file.
You can store a lot in Google Drive — but maybe you don't know how much. Ahem, a few numbers that may surprise you! You can store up to:

1.02 million characters in a Google Doc
10 million cells or 18,278 columns in a Google Sheet
100 MB of data in a Google Slide presentation
Check out this Help Center article for more impressive storage stats.
4. The icon for Google Drive went through many, many iterations. Eventually, the team settled on the one we know and love — except it used to be rotated slightly differently so that it looked a little like a "D." Eventually the team realized it looked too similar to the Google Play icon, so they rotated it . "Now it points up, sort of suggesting you're uploading something to the cloud," Drive Product Manager Scott Limbird says.
5. Accessibility is a major priority for Drive and all Google products — everyone should be able to use Drive, and get the most out of it. A huge step toward making this happen was the launch of screen reader compatibility in 2014, an update specifically designed for blind and low-vision users.
6. Google's productivity expert Laura Mae Martin regularly shares her Drive tips with other Googlers — here's a handy one for handling advanced images in Drive: In Drive, select New + and then Google Drawings (or type drawing.new into your browser!). From there, copy/paste, drag, upload or import your image file; then you can edit it, download it in any format and share the image like you would any other Drive file. Of course you can also use Google Drawings to make your own image entirely and import it into a Doc or Slide, or save it in various file formats.

7. If you're one of the many people with way too many things in your Drive, then search chips are your friend. We introduced this feature in February of this year, and it helps you find what you're looking for based on what kind of file it is, who else is working on it with you…the list goes on and on.
8. Keeping users and their Drive content safe is important, which is why we've introduced features like suspicious file warnings, labels for sensitive files and more secure ways to share to broad audiences.
9. In 2017, we introduced Backup and Sync to make it easy for folks to control how their photos and files were backed up to Google services — and then in 2021, Drive for desktop replaced Backup and Sync, which made it even easier to access files from any device, anywhere. (Not to mention it made file and photo management simpler and faster!)
10. Darren says one of his favorite Drive memories actually happened outside the office. "When my daughter was getting married, her wedding planner was sharing all these files and folders with us," he says. "And of course, she did that with Drive!"
Happy 10 years, Google Drive! You're an excellent home for our Docs, Sheets, Slides…and everything else.