Follow the journey of 13 Latino Trailblazers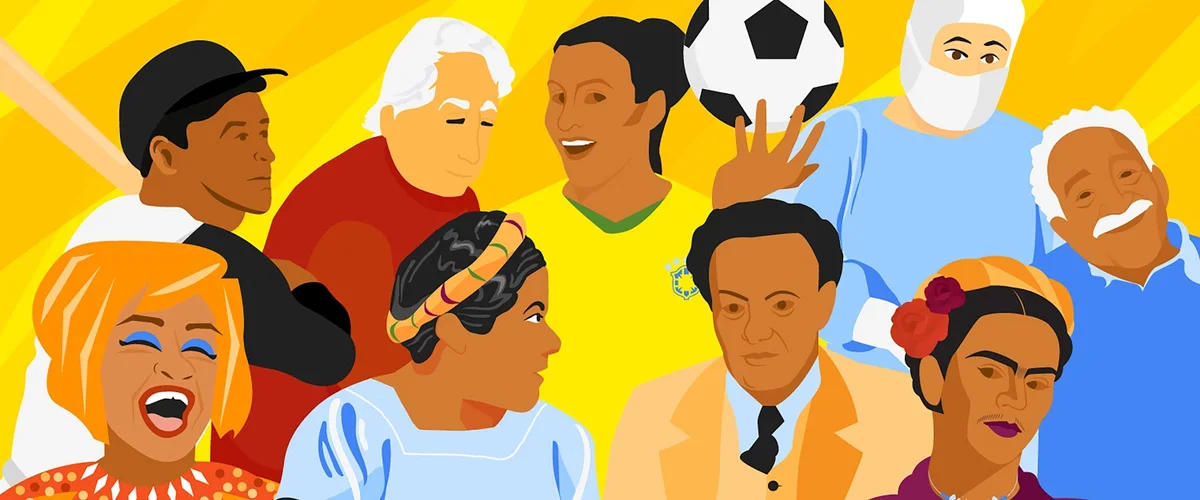 Fondly referred to as "El Barrio," East Harlem is home to one of the largest Latino communities in New York City. It was here that I grew up learning about and celebrating my Puerto Rican and Dominican heritage. From the vibrant murals depicting Latino legends to the salsa music playing from apartment windows, a walk through the neighborhood was a constant reminder of the pride my community felt for our culture. 
At my bilingual elementary school, our teachers taught us about Latino artists, scientists, athletes and other cultural icons. We learned about how Roberto Clemente, an Afro-Boricua who played for the Pittsburgh Pirates, was not only one of the most accomplished baseball players of all time, but was also well known for his philanthropic and humanitarian efforts. And how Celia Cruz, whose music was often played at my family gatherings, brought Latin music to the mainstream with her powerful voice and Afro-Latino rhythms.
The societal contributions of Latinos reach far beyond East Harlem. To celebrate this diversity during Hispanic Heritage Month, members and allies of HOLA, the Hispanic Googler Network, partnered with Google Earth to show the impact Latinos have made around the world. Get a glimpse of how Roberto Clemente, Celia Cruz and 11 other Trailblazing Latinos have broken barriers and paved the way in industries from fashion to medicine.