Ladies of Landsat builds inclusivity in the geosciences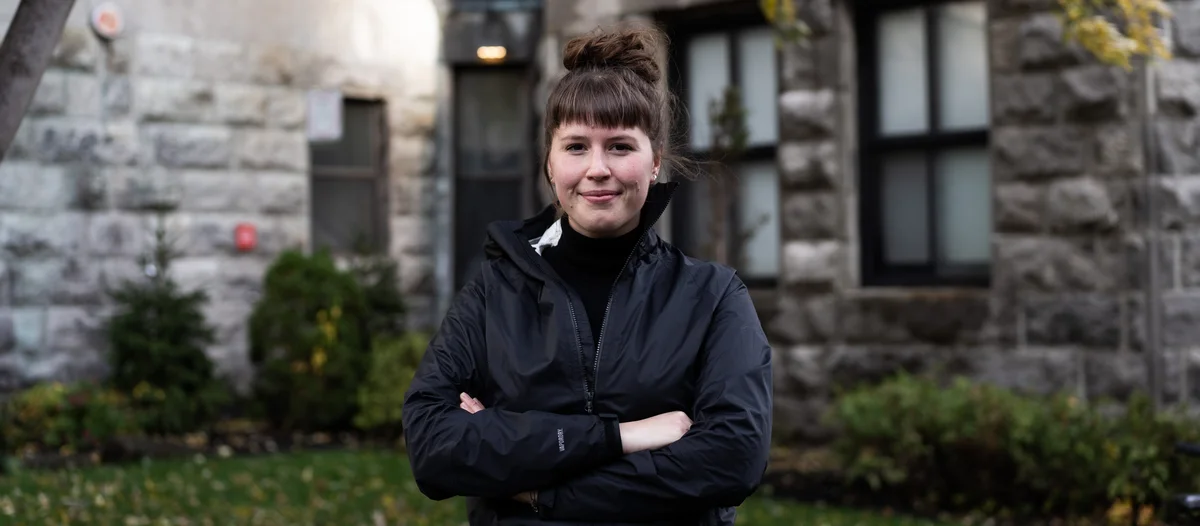 Editor's note: Today's post is by Morgan Crowley, a Ph.D. candidate at McGill University who studies wildfire progressions. This post is based on her recent appearance on the podcast Scene From Above. Above photo courtesy of McGill University.

Working and studying in the geosciences can be lonely sometimes. I didn't realize how lonely I was, and that this loneliness was tied to my identity as a woman, until I spent several days at a conference without seeing anyone else in the ladies' room. Groups like Ladies of Landsat, which I help coordinate, connect us to fellow scientists who are gender and other minority peers so we can reach out about everything from finding research partners to starting a family.  By building up each other's confidence and celebrating our wins, we lift, retain and attract women in the field. 
In our case, most connections happen on Twitter, although we do come together at events like the 2018 Google Earth Engine summit in Dublin. Google provided a space for us to connect while also teaching us technical skills in Google Earth and Earth Engine, so we were equipped to answer pressing scientific questions like where and when do wildfires spread in Canada, and how much air pollution does a fire produce in India? 
At the September 2019 Geo for Good Summit, we teamed up with Women in Geospatial, another online group promoting gender equality in geosciences, to discuss shared interests, challenges and skills. 
Morgan Crowley and others check in on the first day of Geo for Good 2019.

Morgan Crowley presents her wildfire progression research during the Earth Engine User Summit 2018.

Erika Persons presents her Google Earth story map during Geo for Good 2019.
In 2018, I went to the ForestSAT conference and heard women like Dr. Jody Vogeler and Dr. Joanne White talk about forestry with an incredible level of depth. I got chills. It was the first time I'd talked to more than one woman at a time about this type of science. Dr. Kate Fickas, a research faculty member at the University of Utah and the brains behind Ladies of Landsat, set up a women's networking event at a local bar. Dr. Monika Moskal brought her ground-based LiDAR unit, a surveying device, to take a picture of us. So many people came up to us and said, "I've never been with this many women in the field. This is incredible."
A LiDAR selfie of the Ladies of Landsat members standing in a circle around the laser scanning sensor at our 2018 ForestSAT meet up at the University of Maryland. (Image credit: Dr. Monika Moskal)
It's encouraging to see that Ladies of Landsat and Women in Geospatial are not the only groups working to make geospatial sciences more inclusive. There are amazing groups all over the world like Women in GIS, Women in GIS - Kenya, WinGRSS and She Maps. There's also GeoLatinas, Black Girls Mapp, GeoChicas and Indigenous Maps, who support people of color in the field. And in spite of our name, Ladies of Landsat, we're not just about lifting up women; we're inclusive to all genders and identities. 
The work of making geosciences more inclusive is just starting—and you can play a role, too. If you read a research paper whose authors are all men, ask why. If you go to a scientific event and every panel member is a white person, speak up. Invite gender and racial minority scientists to share their work and nominate them for grants and speaking slots. The burden to change this status quo rests on people in power.