Fashionably Fitbit: New smartwatch designer accessories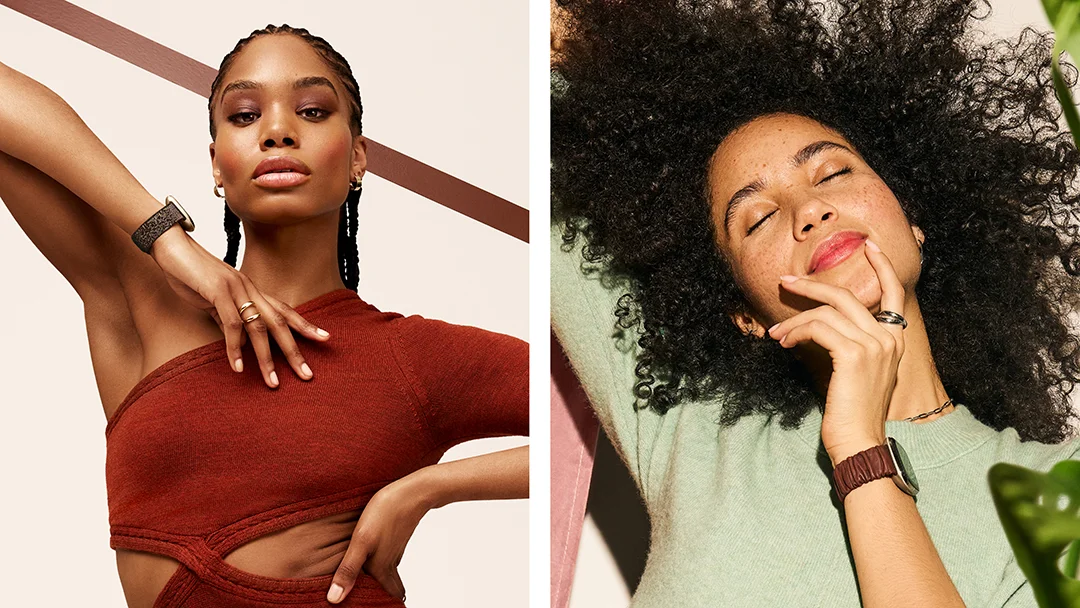 Fitbit launched its first designer accessory collection in 2014, infusing high fashion into technology to help with the widespread adoption of wearables. Over the years, we've launched a variety of collections from designers like gorjana, Kim Shui, Pendleton, PH5, Public School, Tory Burch and Vera Wang, that give you different ways to stay active, personalize your device and show off your style at the same time.
Now, we're pushing the boundaries between fashion and fitness even further. This fall we're introducing two new stylish Designer Collections, plus more new Fitbit accessory choices, for Fitbit Sense and Versa 3 smartwatches. 
Brother Vellies brings bold designs to Fitbit
Fitbit's latest Designer Collection features styles from Brother Vellies, a luxury accessory brand built on the ideal of uplifting artisan communities and cultures through design. The Brother Vellies collection is brought to life through a longtime partnership with the Council of Fashion Designers of America (CFDA), which creates unique opportunities for Fitbit to partner with emerging designers who blend fashion with innovation. 
The collection takes a high-fashion twist on the iconic scrunchie, made with Horween leather. The lightweight leather bands are handcrafted with premium oils and dyes, and tanned through traditional techniques so they mold to your wrist and develop an aged patina finish over time. 
The Brother Vellies for Fitbit Sense and Versa 3 collection is available in black and oak for $54.95 each, only on fitbit.com.
Victor Glemaud's newest collection for Fitbit celebrates inclusivity
Fitbit has also partnered with Victor Glemaud for a second season, bringing a new collection of knit bands in an expansive variety of skin tones, giving you more ways to show off your individual style. Featuring gender-neutral elements and crafted with sustainable REPREVE recycled plastic fibers, these comfortable and versatile bands create a distinctive way for you to connect to your wellness through fashion.
The collection introduces a metallic ombré band with shimmering flecks of varying nude shades that transition from light to dark. It also includes a metallic stripe band with a deep brown strip down the center of a dark brown backdrop with gold flecks. These new additions join Glemaud's metallic gold/black and layered black/red accessory bands launched last year, for even more options to infuse his designs into your wearable wardrobe.
The Victor Glemaud for Fitbit collection for Fitbit Sense and Versa 3 is now available for $39.95 each, only on fitbit.com.
More colors and accessories
Beyond these Designer Collections, we're adding even more options to add a unique flair to your Sense and Versa 3 smartwatch style. First, Fitbit Sense is now available in sage grey/silver stainless steel, for a neutral, relaxed look for $299.95.
And available August 25:


Sage grey is also joining our accessory collection as an infinity band, so anyone can bring this color to their wrist for $29.95. 

For those looking for comfort and convenience, we're introducing hook & loop bands. These supersoft, plush bands will be available in charcoal and coastal blue for $34.95. 

We're also introducing two vegan leather band options in sand dollar and seaglass for a refined, polished look for $49.95. 

Plus, we're adding even more soft, breathable and durable silicone to our sport band lineup in blush/desert bloom and frost white/lunar white for $34.95 each.