5 tips to brush up on your Docs, Sheets and Slides skills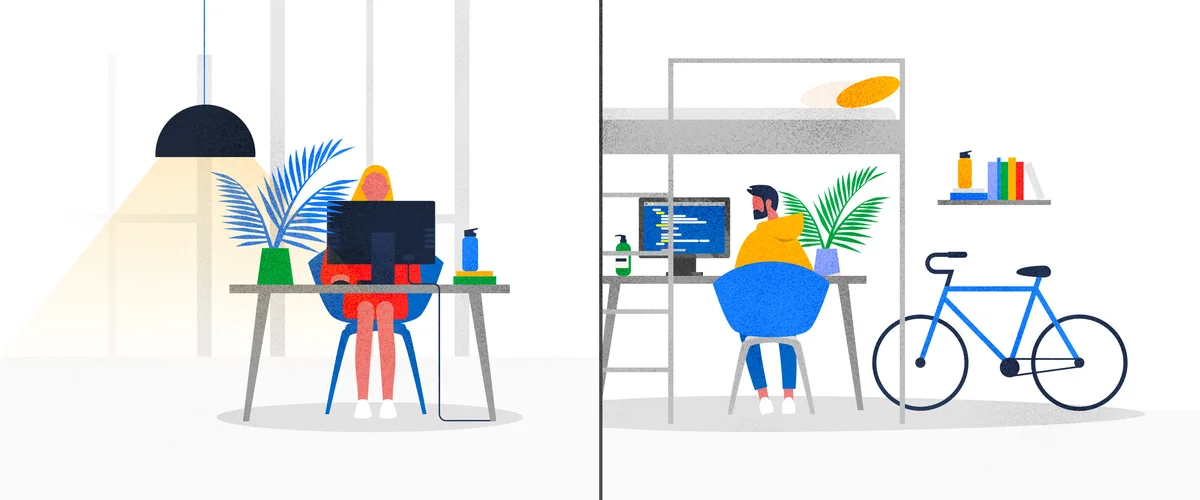 The more people work from home, the more help we can use collaborating. If you use G Suite's content collaboration tools—Google Docs, Sheets and Slides—we have some quick tips, based on our popular series of short videos, that can help you take your productivity game up a notch. 


Have a dialogue in your document with comments and suggestions.
Want to leave feedback on a document or ask a teammate to update a slide? Use comments to have a discussion around your content.  Highlight the section you want to discuss, right click and select Comment, then type your comment into the box. You can tag a teammate by typing the "@" sign and their email address, and check the box to assign them an action item (they'll receive an email notification). You can also use suggestion mode to propose edits without replacing the original text—then, the document owner and users with edit access can accept or reject the changes. 


See new changes or restore an old version using version history.
Sometimes it's helpful to look back at an older version of a Doc, Sheet or Slide to see how the contents have evolved or to restore an earlier version. In the file, click the gray text at the top saying "Last edit was on [date]." You'll see a list of versions organized by date to the right of your file; click on a version to view associated changes. You can also revert to a particular version by clicking "Restore this version" (a blue button on the top left above your file). You can even name your versions to help keep track and quickly find the one you're looking for.  If you're working in Sheets, use edit history to track edits for a specific cell.  


Present your project, (virtually) face-to-face.
Sometimes it's easiest to have a live discussion around your project, so you can collectively discuss and edit a file in real time. As G Suite's tools are tightly integrated, it's easy to present your Docs, Sheets and Slides in Google Meet. Once you're in Google Meet, click the Present button, choose the content you'd like to present and click Share (you can present your entire screen, a window or a Chrome tab). 


Stay productive, even offline.
You can't always count on a strong internet connection, but that doesn't have to stop you from being productive. You can still create, view and edit Docs, Sheets and Slides even when you are offline. First, to enable Offline mode in Google Drive, open Settings (click the gear icon in the top right of your screen in Drive) and check the box next to Offline. Then right click on what you want to work on offline and select "Available offline." 


Bring the best of real-time collaboration to Office files.
Did someone send you a Word document or Powerpoint slide? Need to comment on a colleague's Excel spreadsheet? No problem—with Office editing, you can edit, comment and collaborate on Microsoft Office files, even if you don't have Office installed. In Google Drive, double-click your Office file, which will open a preview of the file. At the top, click Open in Google Docs, Sheets or Slides. Then you can edit, share and collaborate as you usually would in a G Suite file and your changes will be saved to the original Office file. 
For additional tips to boost your collaboration game, check out the G Suite Welcome Center.